Materials Needed:
-Wooden box (I got this one from Michael's)
-Paint brushes
-Acrylic paints
-Pretty paper (I used greeting cards I had laying around)
-Index cards
-Pens
-Sandpaper
-Glue stick


1. Sand the box as best as you can. It's easier to have a nice smooth surface to paint on and the finished product will be much more presentable if you do so. Bonus: Sand after the first coat of paint to give it an antique look.
2. Put at least two coats of your desired acrylic paint on the outside and inside of the box. I chose Apple Barrel Gloss in "light blue" for the outside and Apple Barrel Gloss in "white" for the inside. (Do not paint around the rim-the part of the box that comes together when the box closes- this will cause it to stick.)
3. Cut your paper to the desired width and height to fit inside of your box. Be sure to leave a tab & measure out the tabs so they will all be staggered and visible in your box.
4. Cut & glue white pieces of paper for your tabs and label each one. My labels included: Appetizers/Snacks, Main Dishes, Desserts, and Other. You could also do the tabs alphabetically.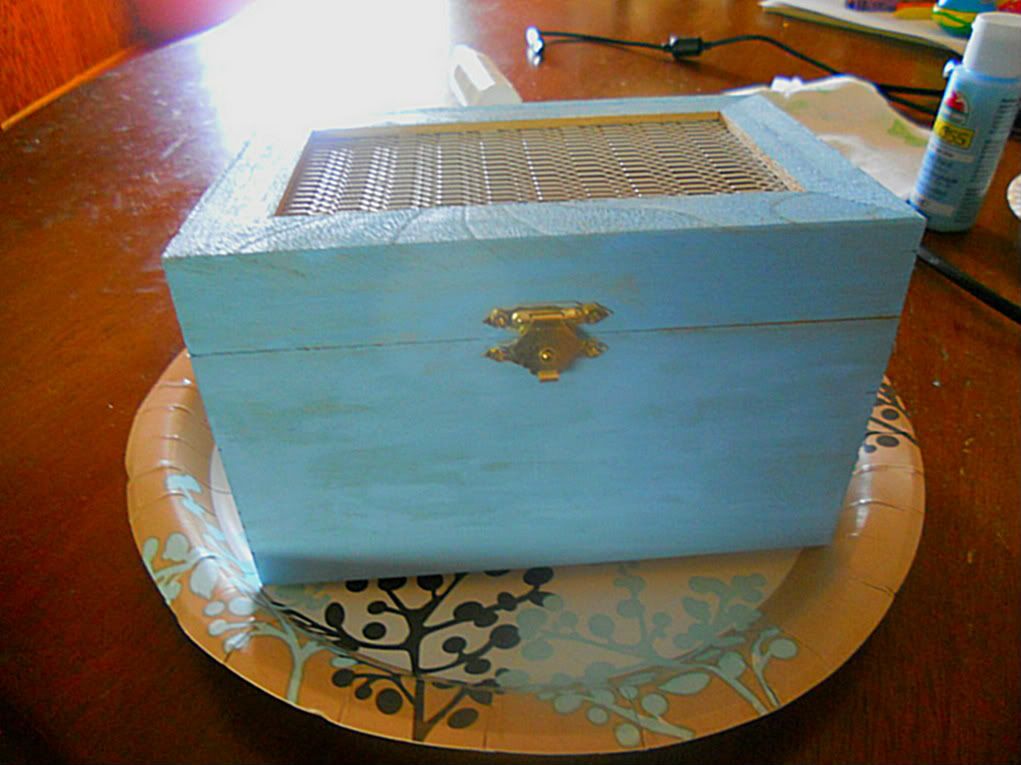 5. Next, you can right down your favorite recipes on your index cards and personalize them as well. As you can see, I glued a strip of paper to the top to add a decorative touch.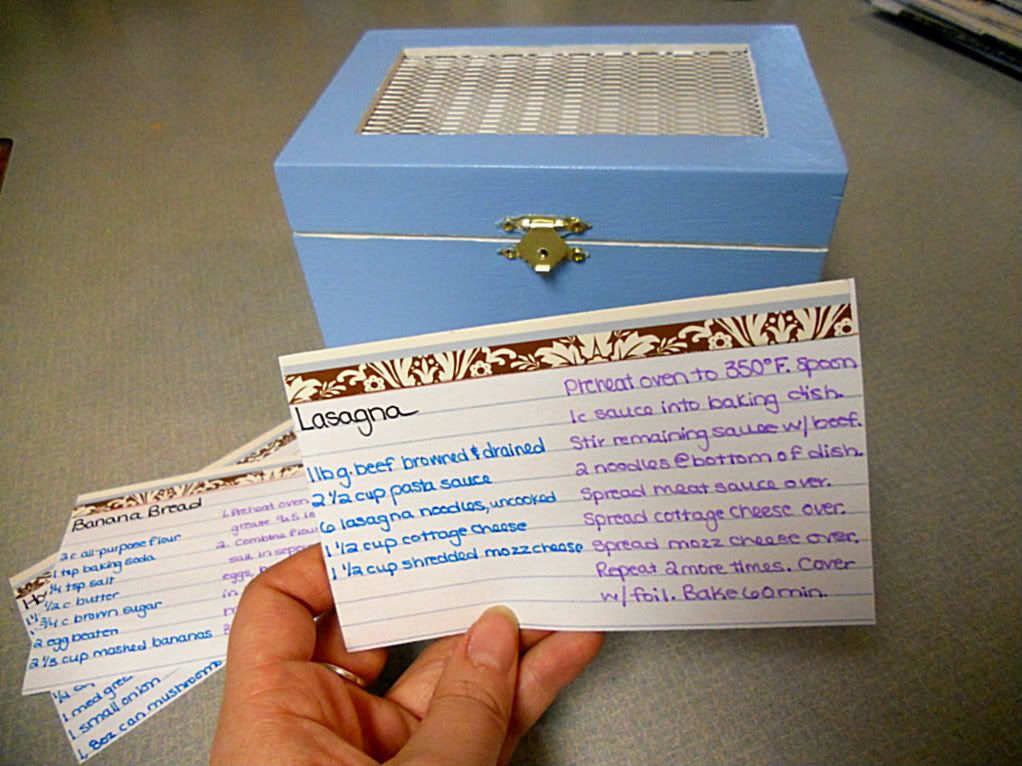 To personalize the project a little, I added my very own tried and true recipes for Bobbi to try. I also included a package of blank index cards so she can continue to add to her collection.
Honestly though, the best part of this project was the gifting. Bobbi absolutely loved it. It was wonderful to see the smile on her face as she opened it and I'm glad that I can be a part of her kitchen even though we're thousands of miles apart.

The best part of this project is you can personalize it as much as your little heart desires. You can go a million different directions with this and completely personalize it to either your liking, or to your friend or family member's personality.