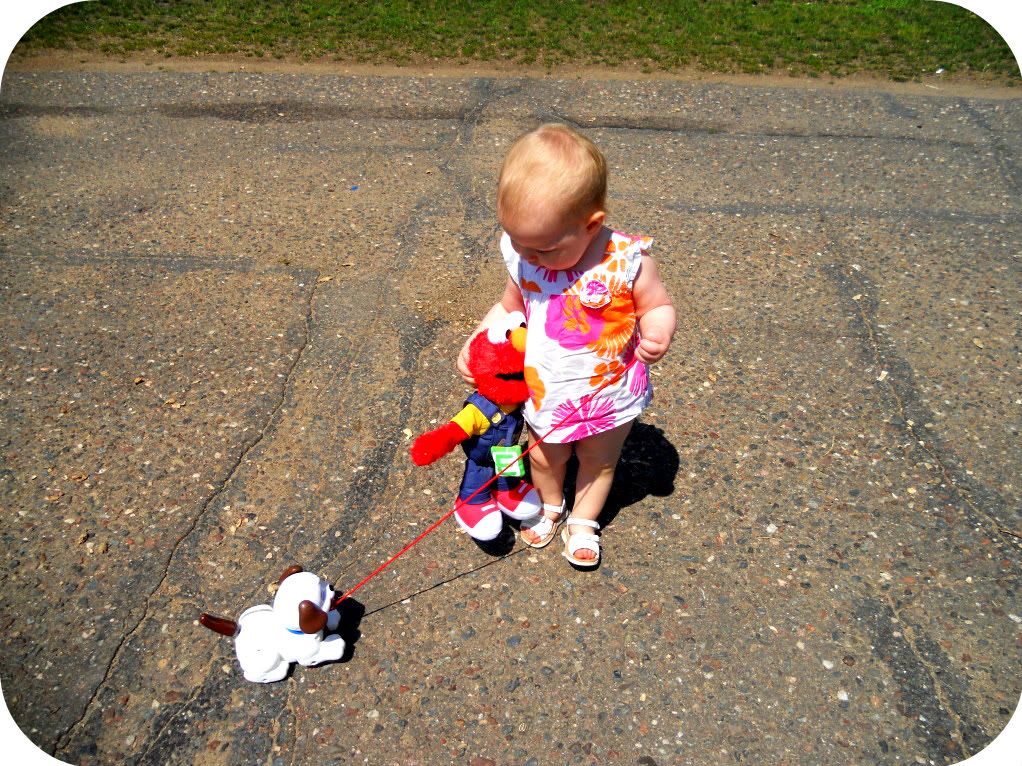 You can't tell me that this isn't adorable.
We went to Cory's baseball game Sunday and Alea had a blast pulling her little puppy dog back and forth along the sidewalk by the baseball field while gripping tightly to her beloved Elmo. Each time her puppy tipped over, (it was a bumpy sidewalk & a clumsy toddler pulling him along… poor thing) she let out a squeel and picked him up right away, but before putting him back on the ground, leaving him with a kiss 🙂
I am so blessed to have a daughter who is already so full of love.