My daughter has taken a liking to anything that is horrible for her. Cookies. Chips. Chicken nuggets. Oh my!
It's honestly been driving me mad. The only two veggies I can coax into her are peas and carrots and the only three fruits she chooses to eat are bananas, grapes, and mandarin oranges. (Except, I don't think mandarin oranges count because of the abundance of sugar in the "lite" syrup.)
She chows down on all carbs and will even eat veggies strategically hidden in my hamburger vegetable soup (want the recipe? e-mail me!), but I've found something incredible… that she actually EATS.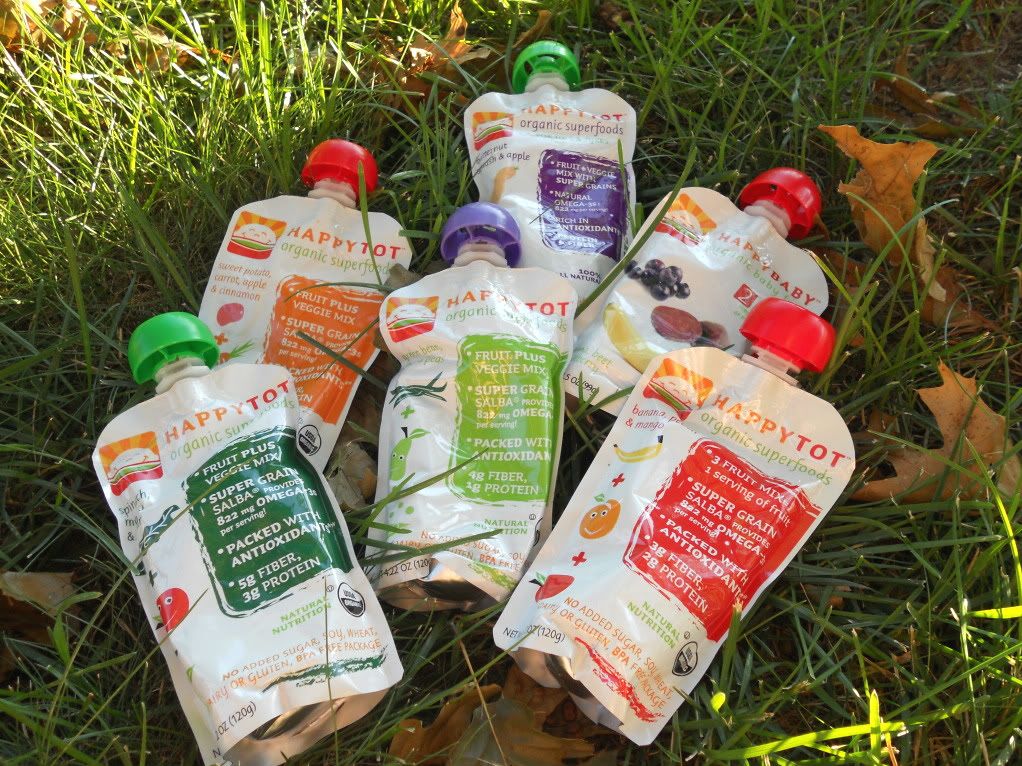 Let me introduce you to this Mom's saving grace: HappyTot Organic Superfoods. Do you hear the hallelujah chorus? Or is that just me?
These are incredible. Though I feel like we're talking three steps back and serving up baby food again, I could honestly care less. These easy-to-use pouches give my baby the fruits, vegetables, and whole grains she needs to thrive! She loves them and can't seem to get enough and I couldn't be happier.
If you're in a similar situation with your toddler, seriously give these a try. It's worth a shot and if they don't eat them straight up, hide them in their oatmeal! Us mama's gotta be sneaky sometimes 😉
And no, HappyTots did not reimburse me for all this praise, but they probably should. Just sayin.