First off, let me just say that I am so, incredibly thankful that I've been able to be both a stay-at-home mom and a work-at-home mom and even a full-time student thrown in there as well. I am beyond grateful that we haven't had to put Alea in daycare and I've been able to be with her for her entire first year and then some. It's something I wouldn't change for the world.
But. Yes, there's a but. It can be hard. Really hard. With working from home comes a lot of time management and a touch of guilt sprinkled with a pinch of resentment. Some days I just wish I could punch-out and be off the clock, but that's just not possible.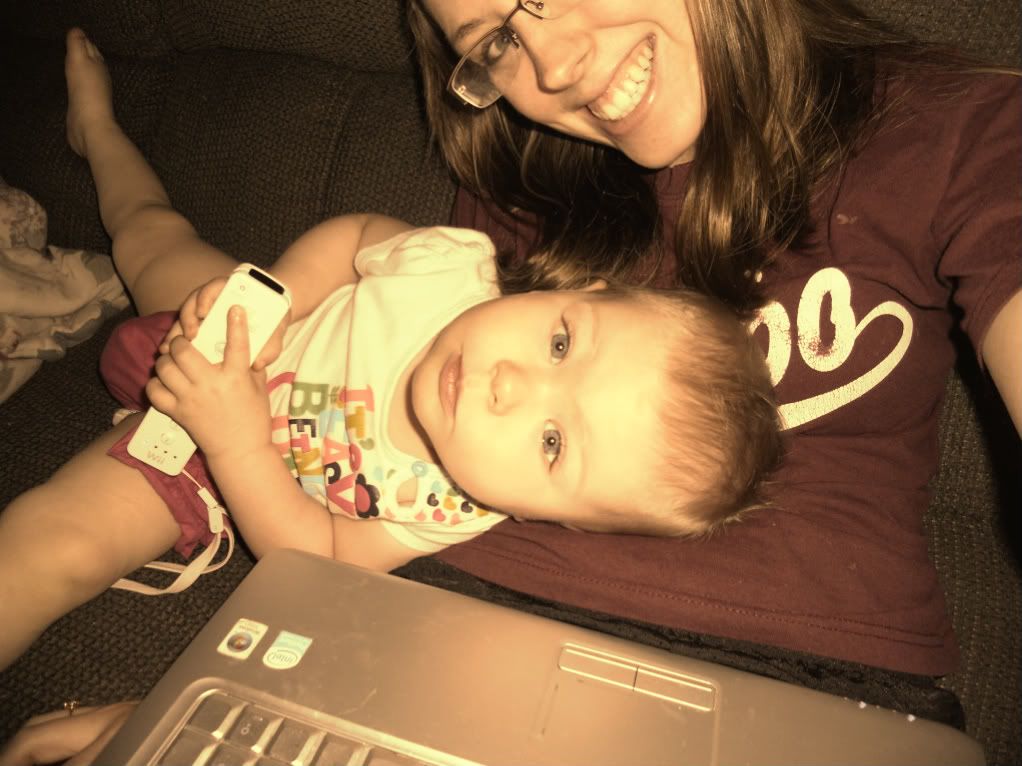 Sometimes the TV becomes a babysitter and sometimes nap time gets skipped and sometimes I forget to eat, but we make it work!
Big shout out to all those stay-at-home mommies and work-at-home mama's out there. We don't get enough credit sometimes and by golly do we deserve it. High five Supermoms!