We had a wonderful weekend in La Crosse this past weekend visiting family and friends and watching Cory's baseball game Friday night. They unfortunately lost, but Cory pitched some good innings!
We managed to get in some lazy time here and there throughout the weekend, but we're all still pretty exhausted from all the action a weekend of traveling entails. And here's some adorable evidence of just that: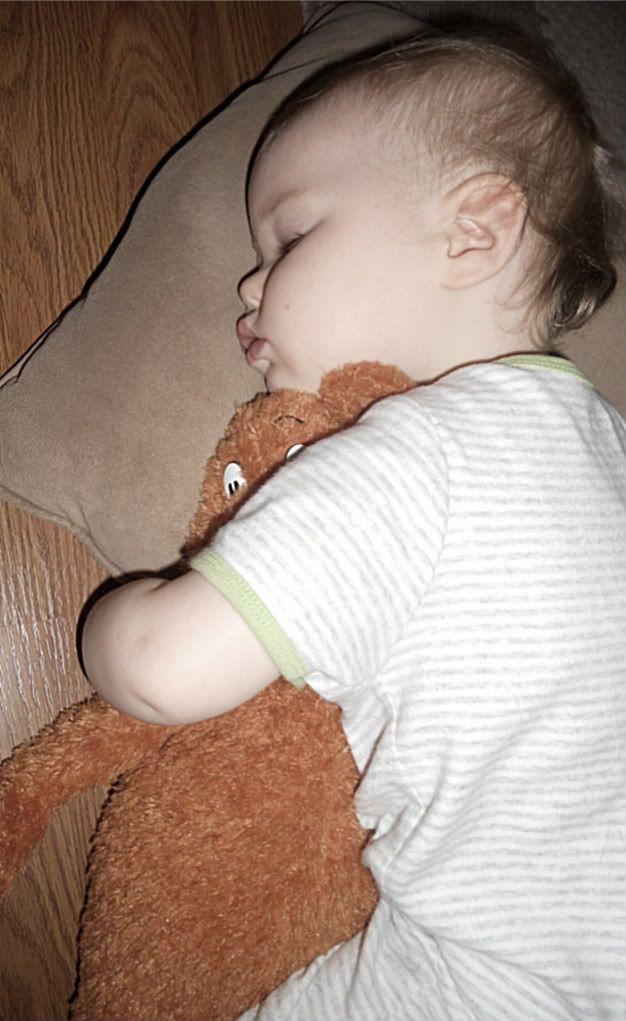 No kidding, Alea was just playing in the living room and she laid down to rest her head on the throw pillow she had tossed on the floor. Her eyes started drooping, but she suddenly sat up, crawled across the room to grab her favorite stuffed animal "Pop" (Hop on Pop by Dr. Suess anyone?) and settled back down on the pillow and fell asleep.
For a girl who hates naps… this is shocking!
{I'm linking up with the following:The Paper Mama, And Then She Snapped, SuperMom, Live And Love Out Loud, 5 Minutes for Mom, Parenting by Dummies, Angry Julie Monday, Baby Baby Lemon, Jenni from the Blog and Project Alicia.}