I feel like such a proud mama this week. My daughter is growing right before my eyes and here is proof of that crazy phenomenon:
Reading quietly by herself in a storage bin, happy as can be.
Getting better & better with that tricky little spoon.
Wearing herself out to the point of falling asleep at lunch time. She NEVER does this!
And for the grand finale…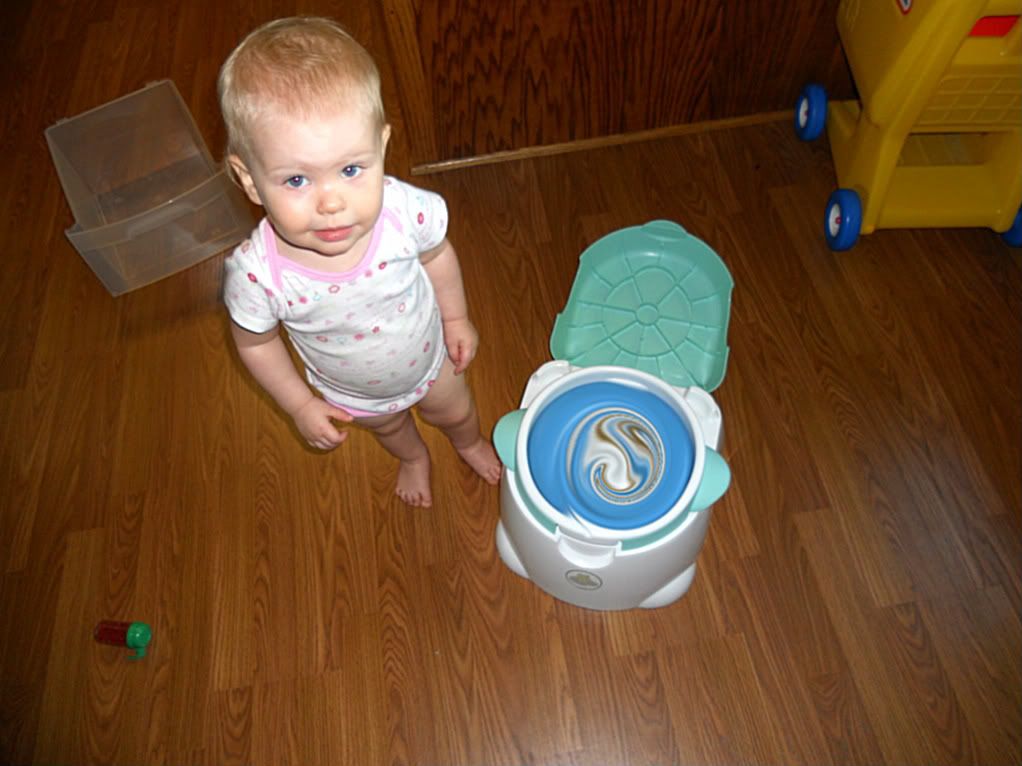 Pooping on the potty!! I'm pretty sure it was a fluke, but boy was this mama proud 🙂
(I'm ridiculously nice and swirled out the poop for you… you're so welcome!)
Happy Wednesday!