Are you sensing a theme here with my recipes? Yeah, I don't do the whole billions of ingredients, hours upon hours of slaving in the kitchen sort of thing. I need recipes that don't require a lot of time, thought, and the cheaper and healthier the better! Here's one of my favorite thought-less recipes. It's what I make when I'm not so lazy I just toss in a frozen pizza, but then again I'm not feeling up to cooking a 5 course meal. (Come to think of it, when have I ever felt like cooking a 5 course meal?) Bonus: This recipe's Cory & Alea approved.
Baked Italian Chicken
>>Boneless, skinless chicken breasts (as many as needed)
>>Italian dressing
>>Italian seasoning
>>Garlic Salt
>>Tin foil– because what's a lazy recipe without some lazy clean-up?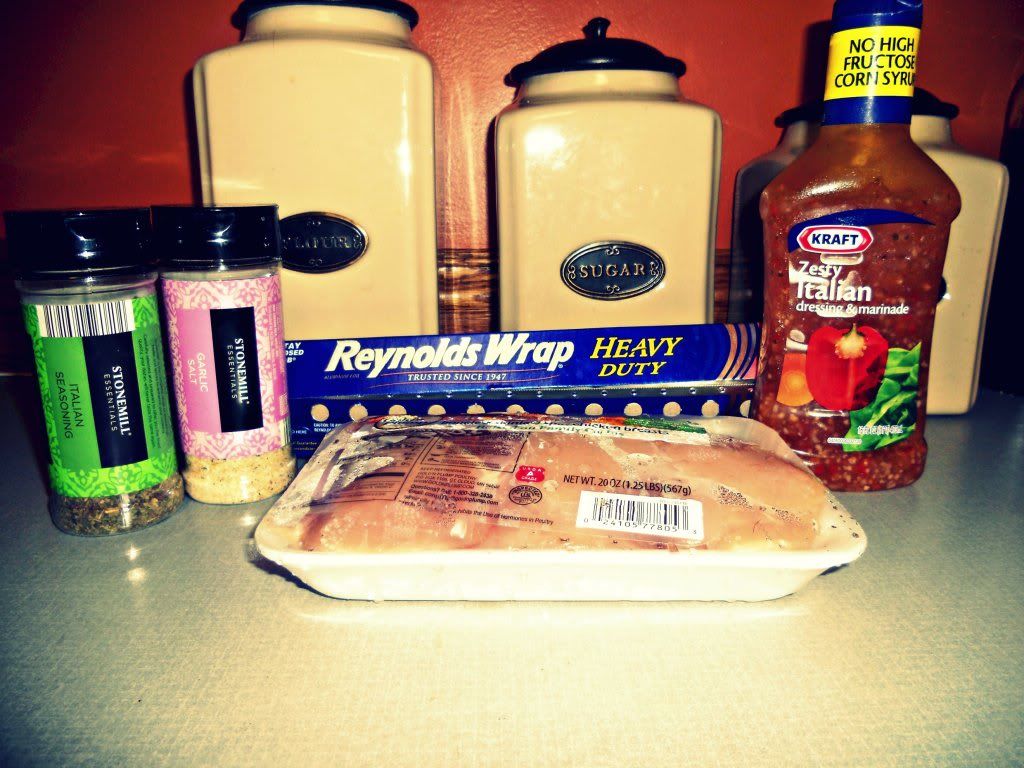 Line a baking pan with tin foil to prevent any messy, sticky clean-up. You'll thank me later.
I don't know the measurements or use any measurements with this recipe. I just pour and sprinkle and voila!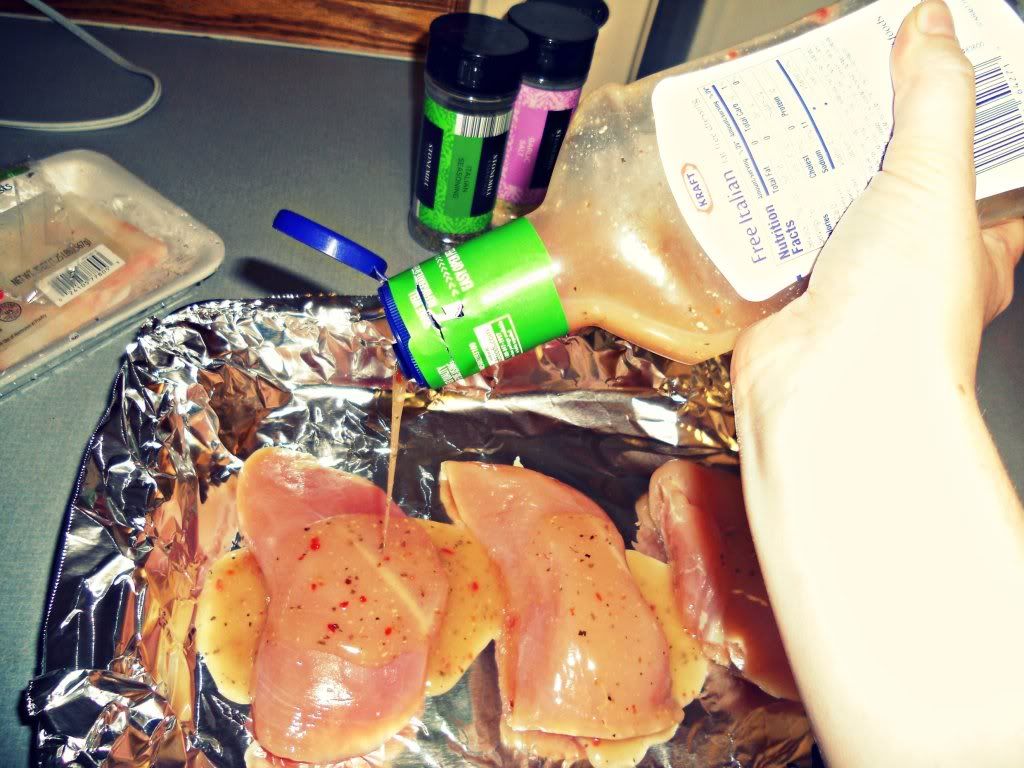 Be sure to spread the dressing over the chicken breasts before your sprinkle on your seasoning.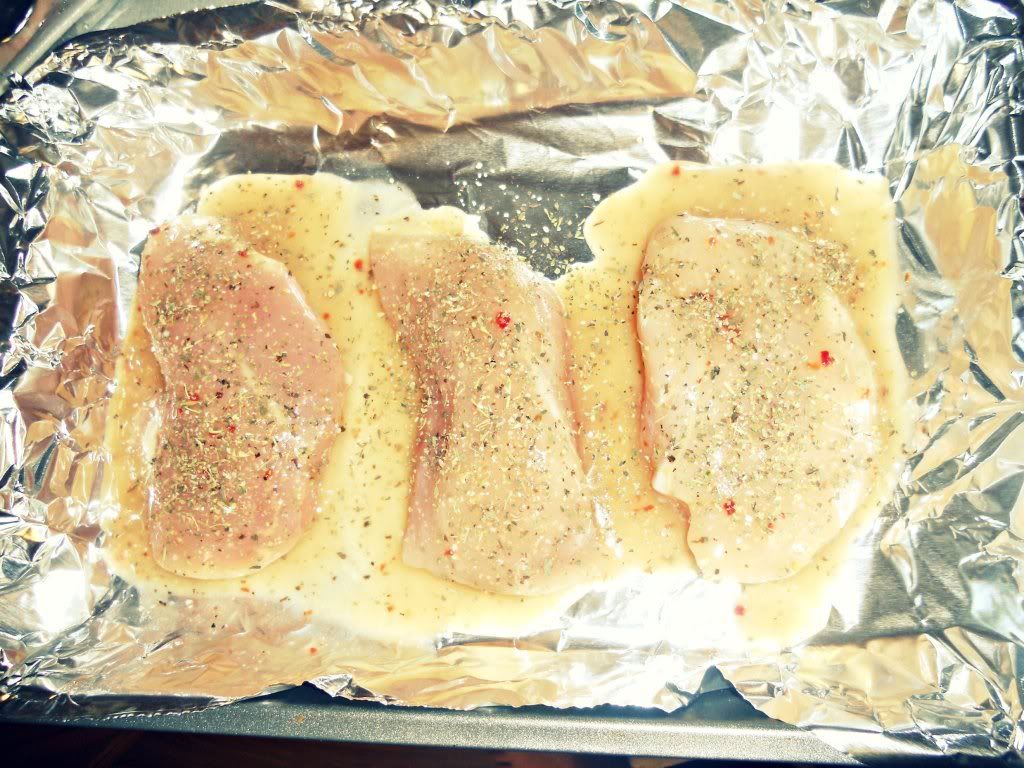 Bake at 400F for 30min.
Enjoy!