You guys, I did it. And I did about 500 times better than I thought I would do. Sunday morning, I ran the Women Run the Cities 5k with my friend Emma and we seriously kicked butt. I'm still in awe to be perfectly honest. After not training for about two months I still ran the entire race without stopping and in 35 minutes and 12 seconds. Can you believe it? I certainly can't. Check it out 🙂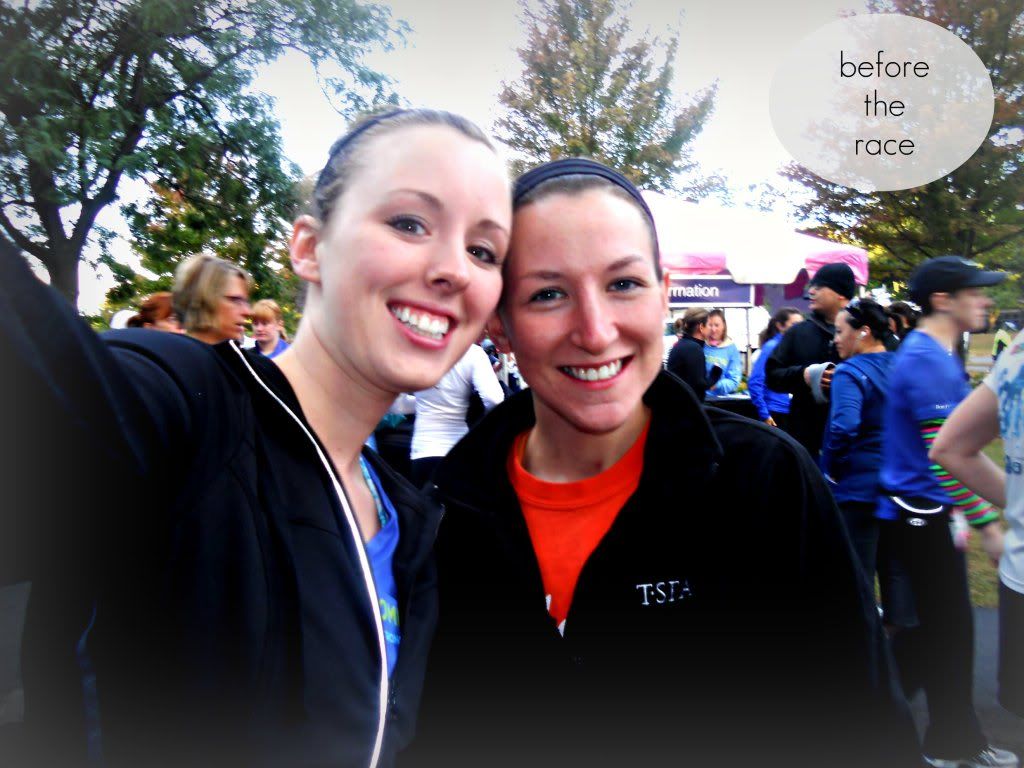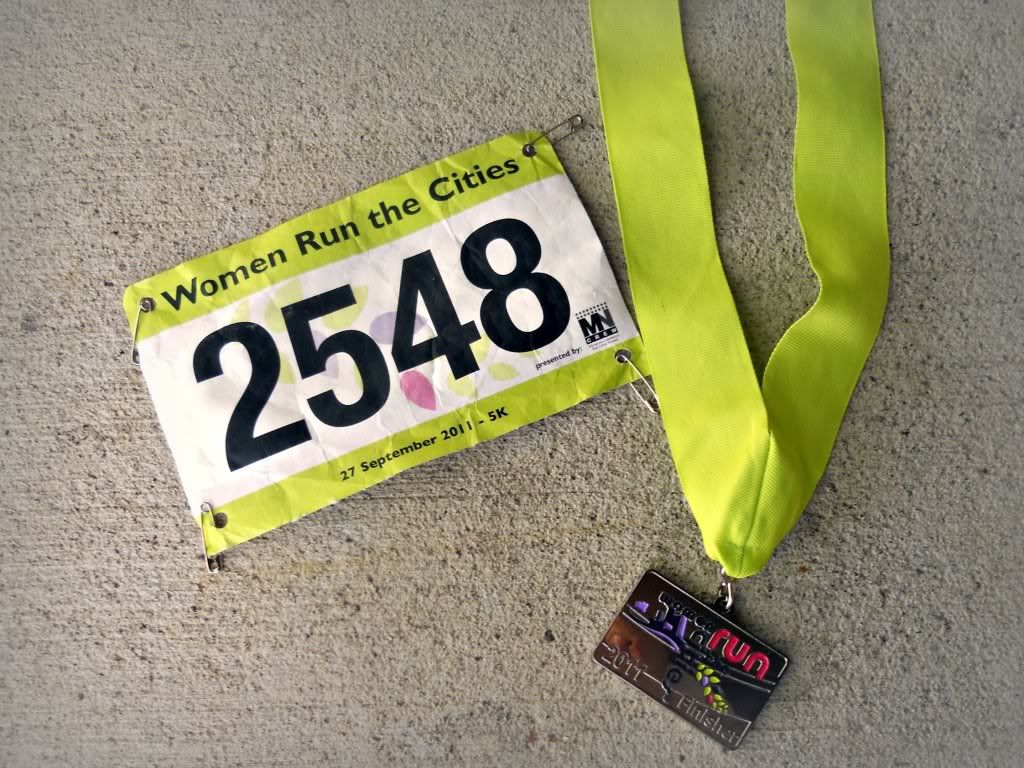 The first mile went by so, so fast. I forgot to bring my watch with, but after about three songs on my iPod, we were passing the one mile marker. After a quick turn around I slammed some water, threw the cup and kept going. After I hit the two mile marker, I told myself that I had to keep going. Why stop now? My body started to turn on me during the last half mile or so. The water wasn't the best idea and I started to gag and actually thought I was going to puke! Thankfully, I did not! Exhausted and tired, I crossed the finish line and plopped by butt on the curb, ripped off the time chip and grabbed my medal; all with tears in my eyes.
I did it!
But I couldn't have done it without Emma. I registered for this race in July when I first started the Couch to 5k program, but as time went on and life got in the way of my running, I lost my motivation and told myself I wasn't going to do the 5k anymore. Emma wasn't going to have that though. She signed up for the 5k and gave me the love and support I needed to cross that finish line.
Now I'm impatiently waiting for the soreness in my legs to subside and for the pulled something in my knee to heal. And you know the second that happens, I'll be strapping on that iPod, lacing up my sneakers, and hitting the pavement.
I can't wait for my next 5k.