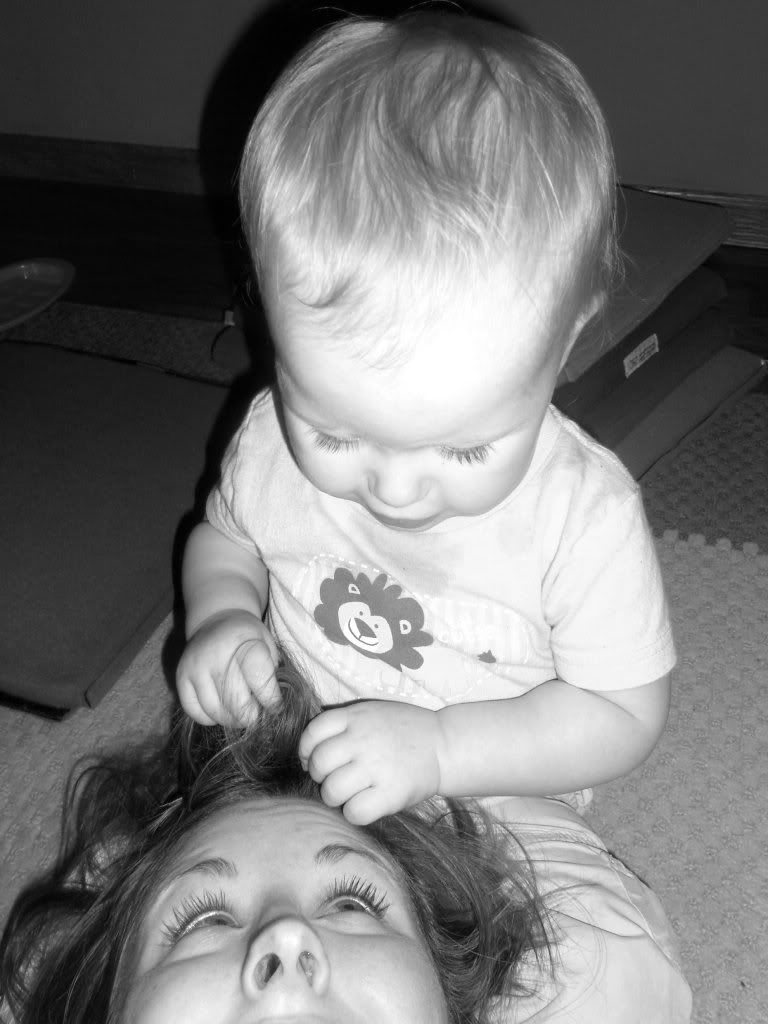 Though we technically look "down" on our children, I believe it's important for them to know we also look "up" to them.
We have high hopes for the little humans they will become. We hold them to a high standard. We want them to succeed. We want them to find love and happiness. We believe in them.
Not only that, but we also look to them for encouragement. On our harder days, we look for their smile to brighten our days. We use their future to motivate us to be responsible financially and accomplish more.
Though you're a little bean and neither mommy nor daddy have a whole lot of height to pass on to you, we look up to you Alea. You are the driving force in our lives. You push us to succeed and to do big things. All with that pretty little smile and precious little giggle.
We look up to you, little one.