Sometimes Alea and I like to go for walks and enjoy the final warmth we have left of summer. Sometimes Alea gets fussy and doesn't really like walks very much, but I toss her a book and tell her that mama needs the exercise. Then we're both happy 🙂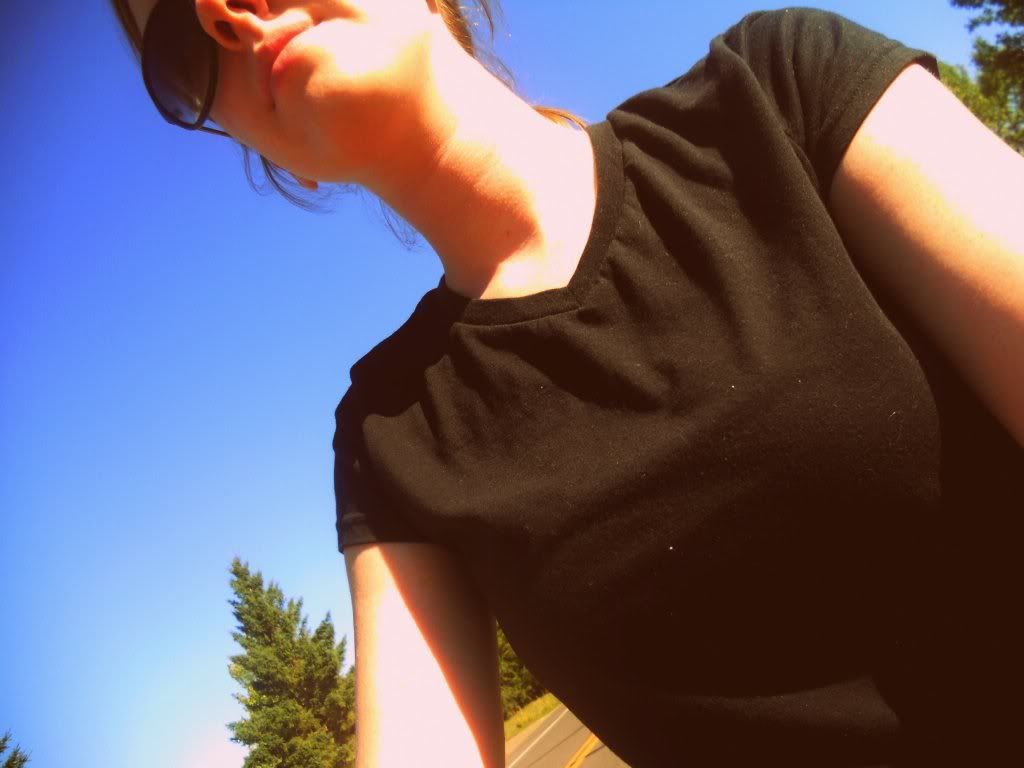 Alea's sad that the warmth and breeze of fall means that winter's on the horizon. That's probably why she got so cranky. Yeah, that makes sense.
Confession: I'm a city girl at heart. I grew up in the hustle and bustle of Minneapolis, MN and am having a really hard time getting used to the fact that I live within walking distance of a cornfield. And cows for that matter.
Seriously love this girl.
And though I've complained about the heat on more than one occasion this summer, I'm definitely going to miss walks like these when I'm strapping on boots, zipping up winter coats, and looking for lost mittens. I welcome fall with open arms, but being a MN native, dream of the days when I can retire to Arizona. How many years until retirement?