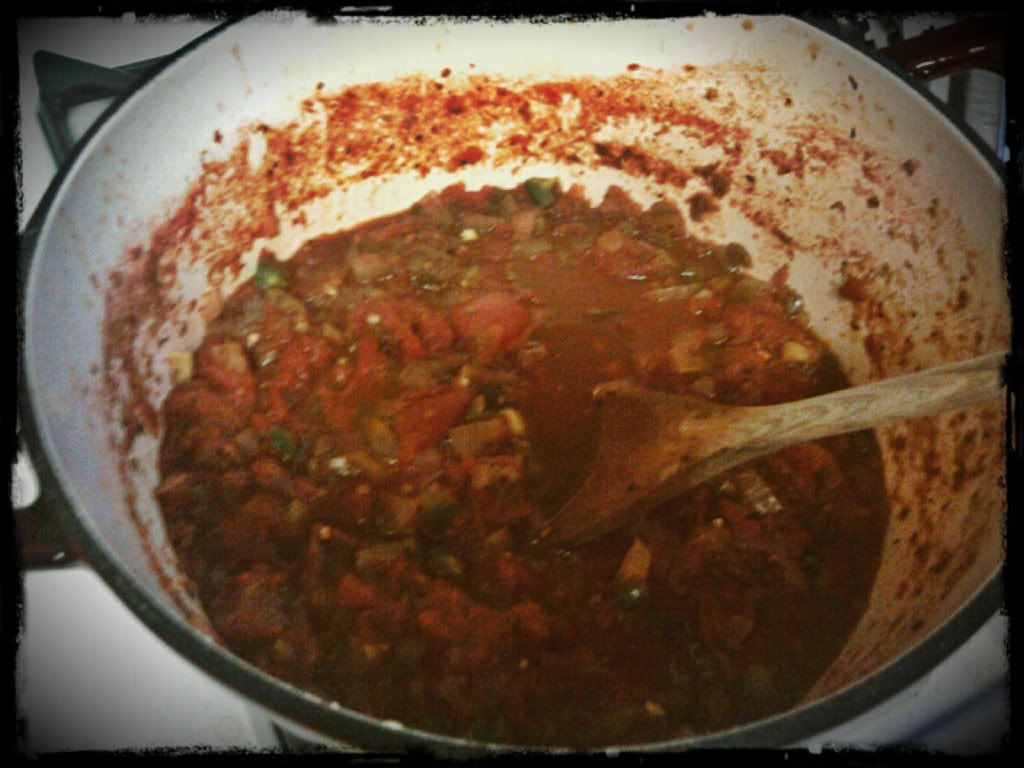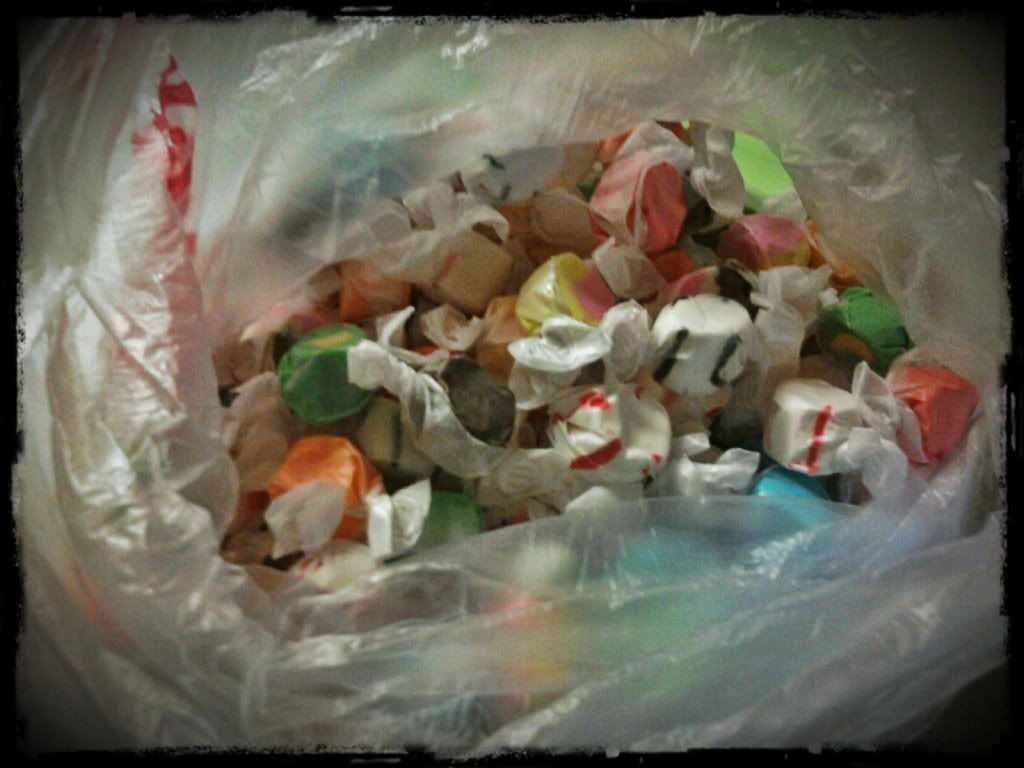 I. A-bug is very slow to wake up after her afternoon naps. II. Cory's hot & spicy homemade salsa. Delish. III. Salt water taffy = love.

IV. Alea attacked me with Barbies. V. Bentley! VI. Notebook re-design during nap time.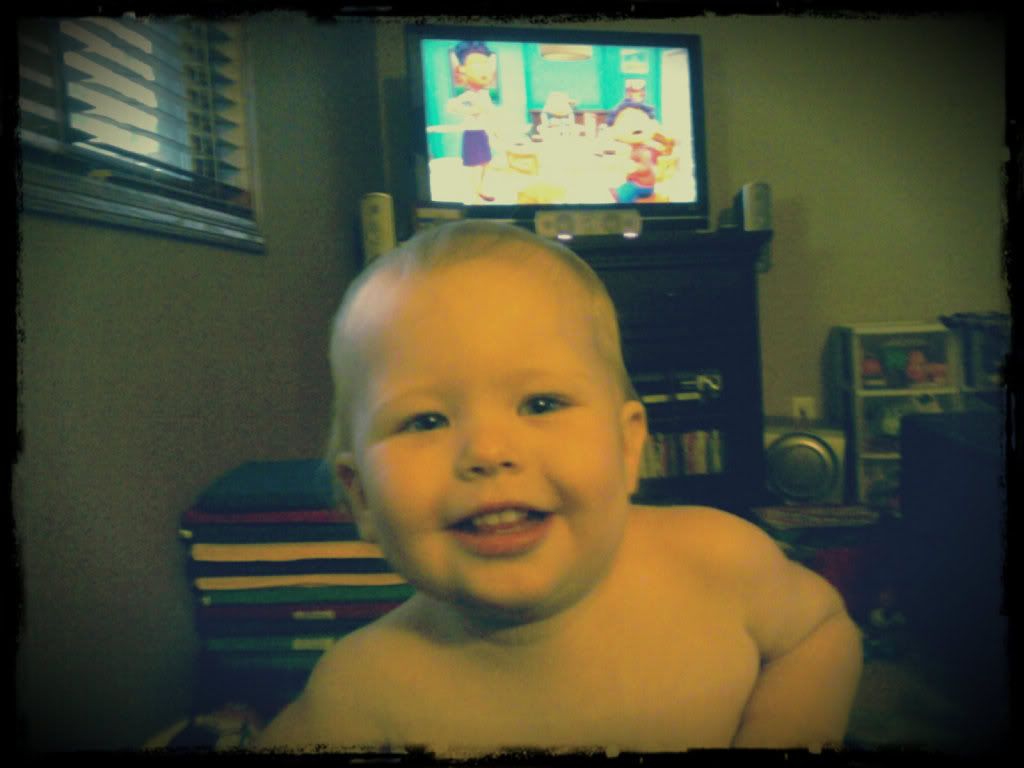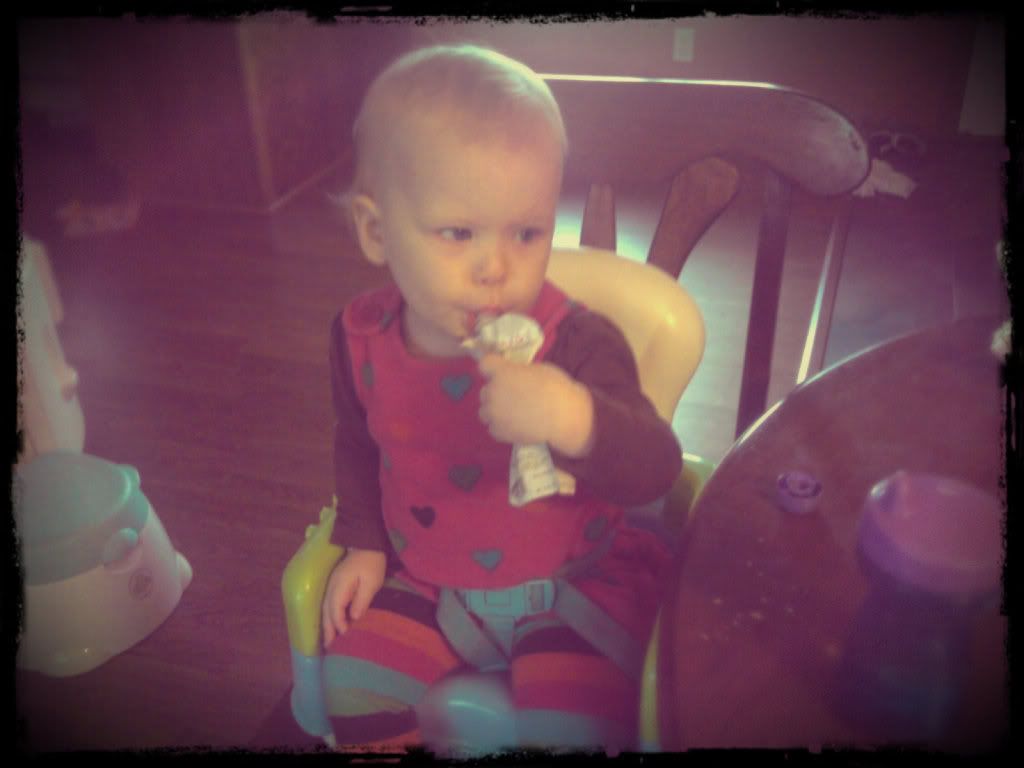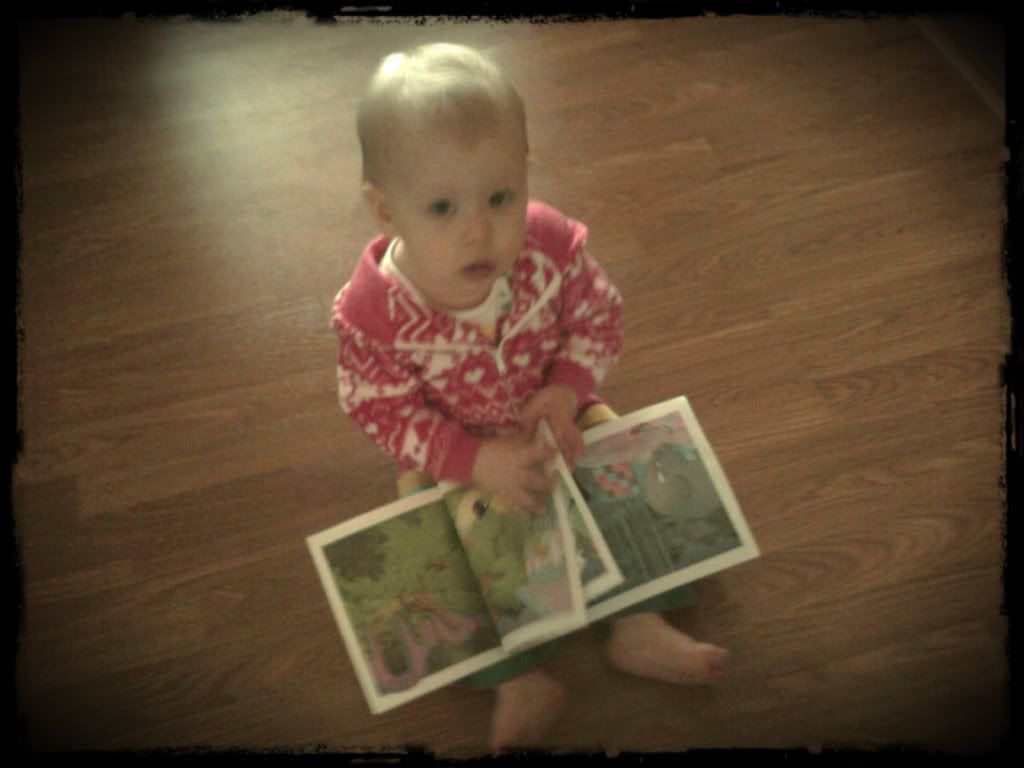 VII. Giggles while watching Sid. VIII. Gettin' in the fruits & veggies. IX. She reads all-morning-long. iloveit.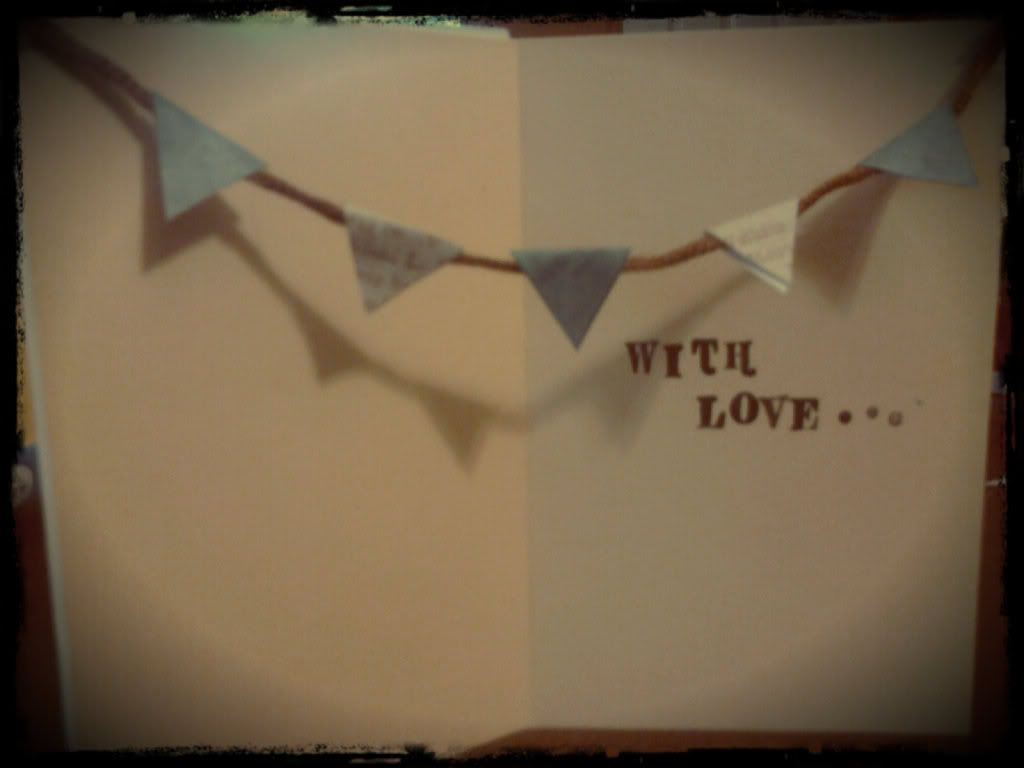 X. When am I not sporting a messy bun & sweats? XI. Nap time crafting is my new found love. XII. Seriously, how cute?

Linking up with A Good Life & Life Rearranged.