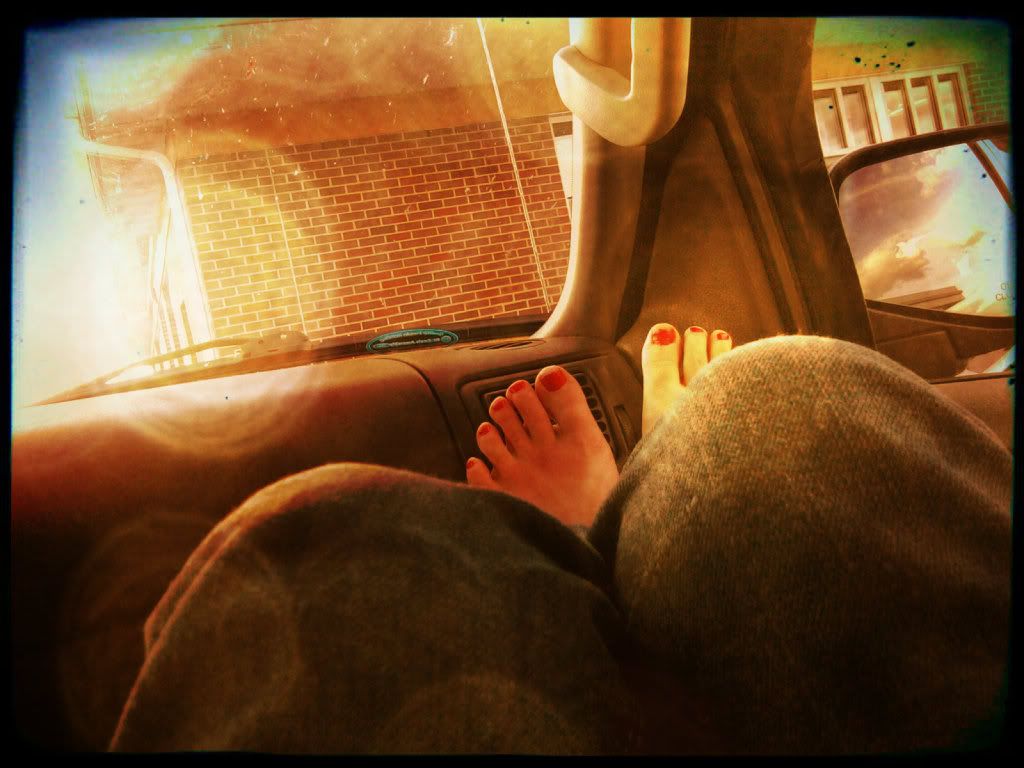 1-3. Road Trippin' to La Crosse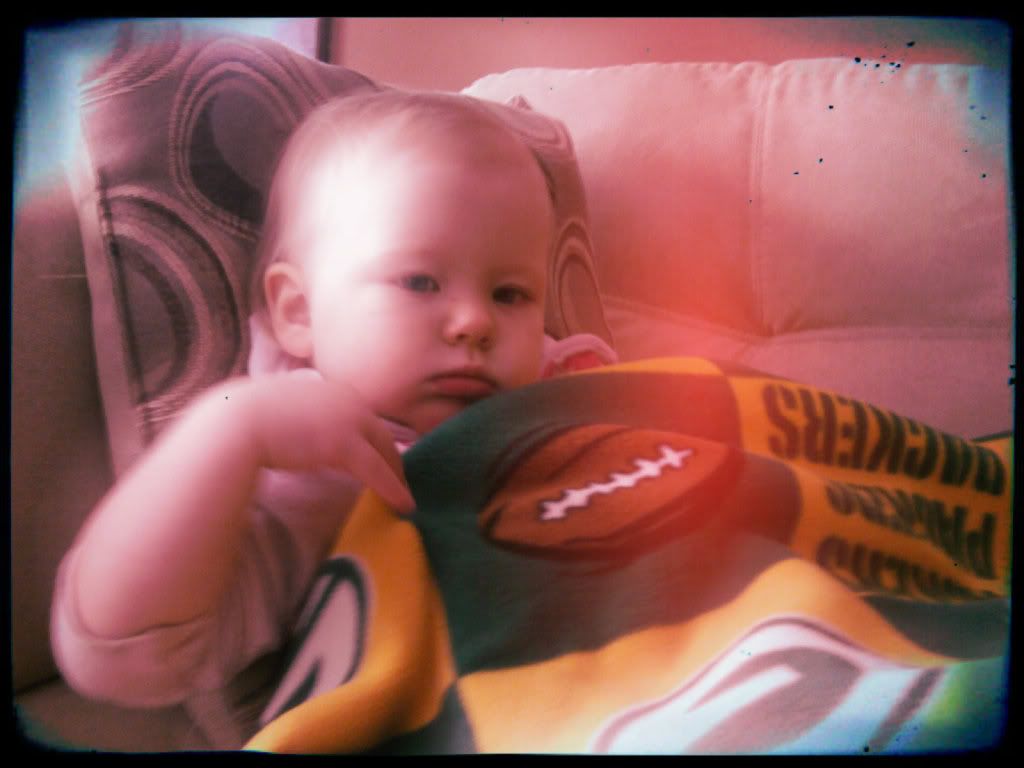 4. Go Pack Go! 5. Dressin' cute on a Monday. 6. I have an 18 month old.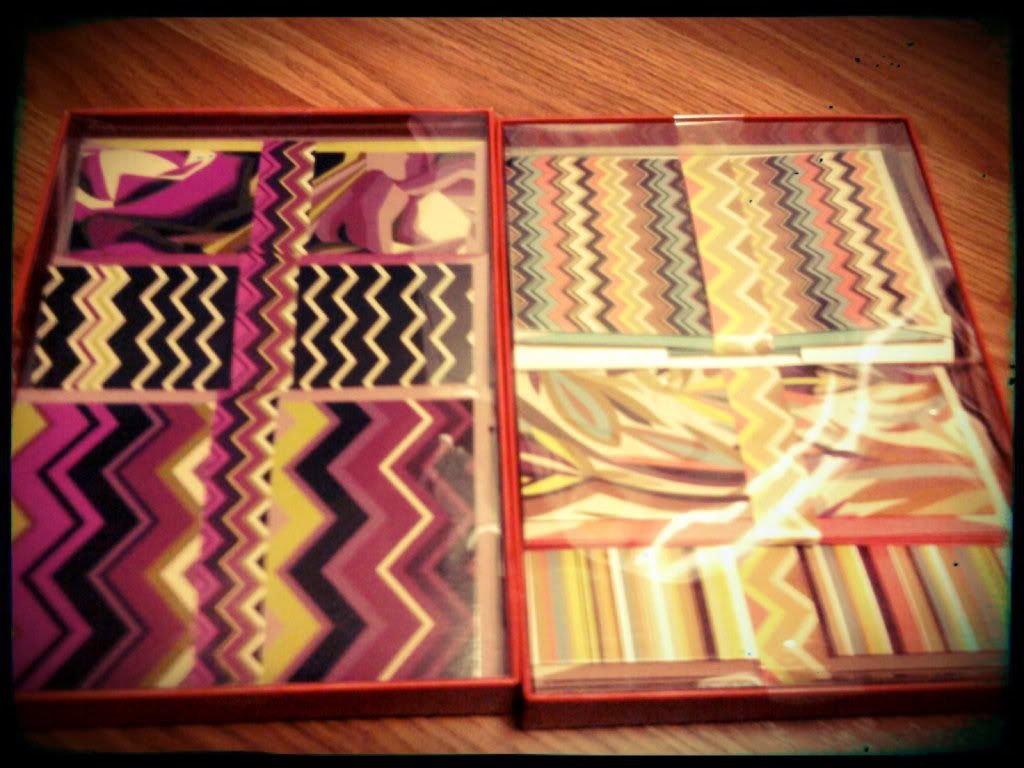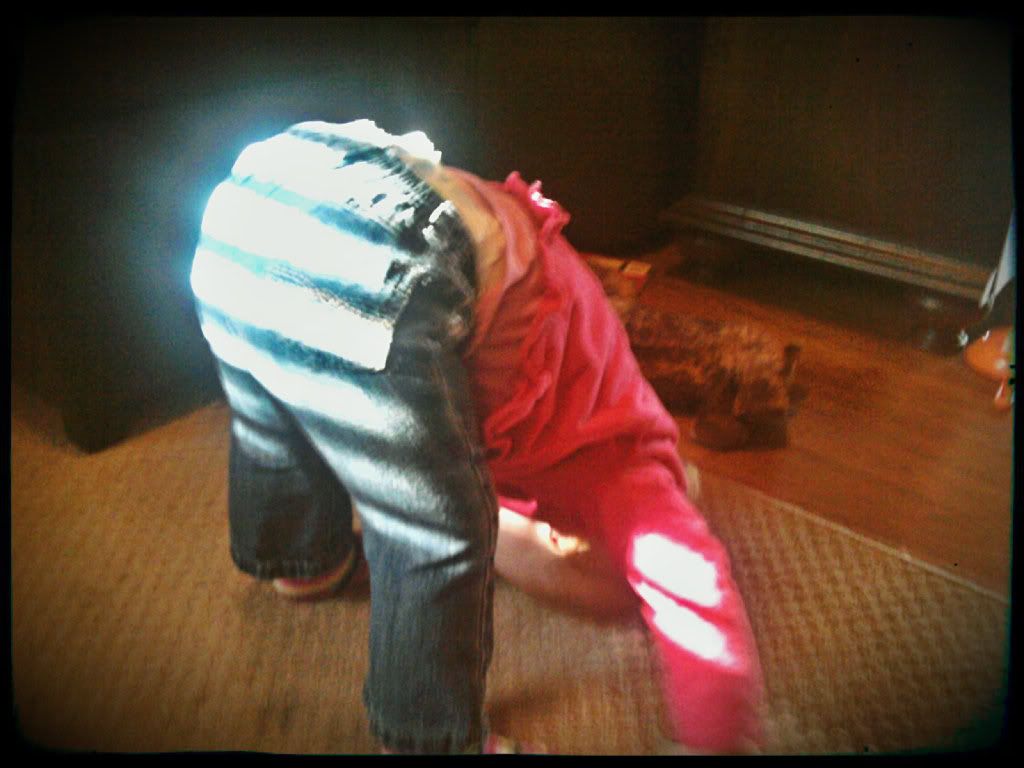 7. Missoni for Maegan. 8. Study.Study.Study. 9. Moonin' baby!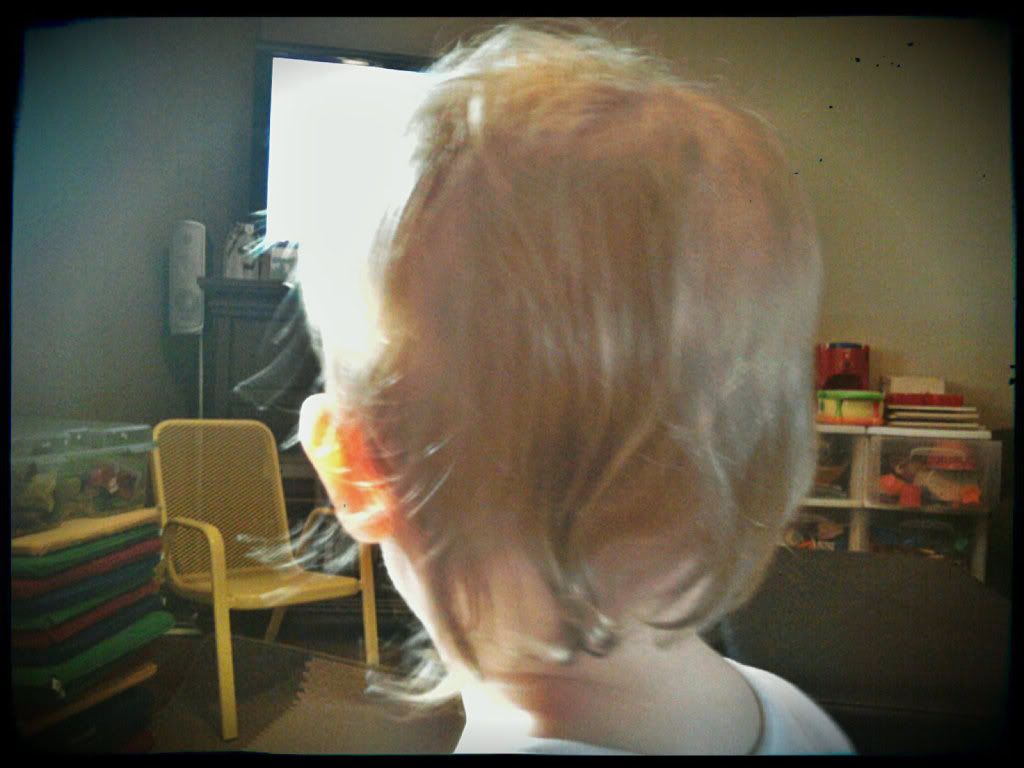 10. Hair went flat. Man I hate that. (Shania anyone?) 11. Out of notecards? Try this instead! 12. Curls!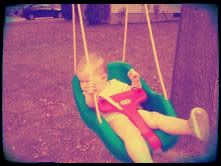 13. Homemade applesauce from Cory's mama. 14. Love my camera. 15. Swing time!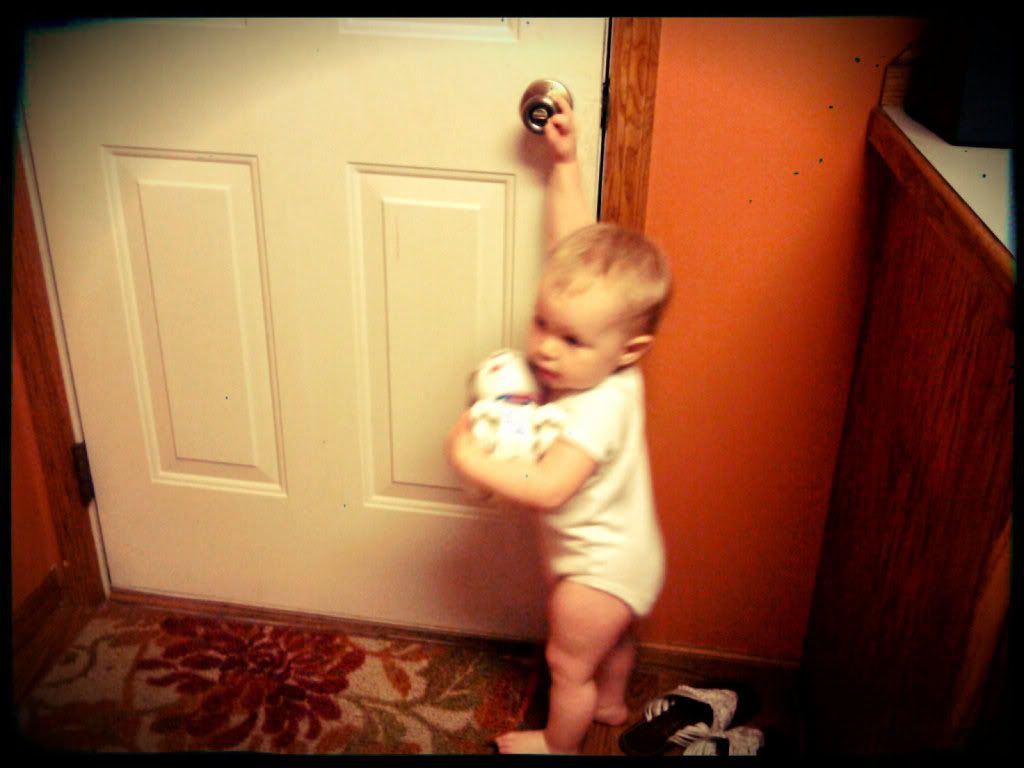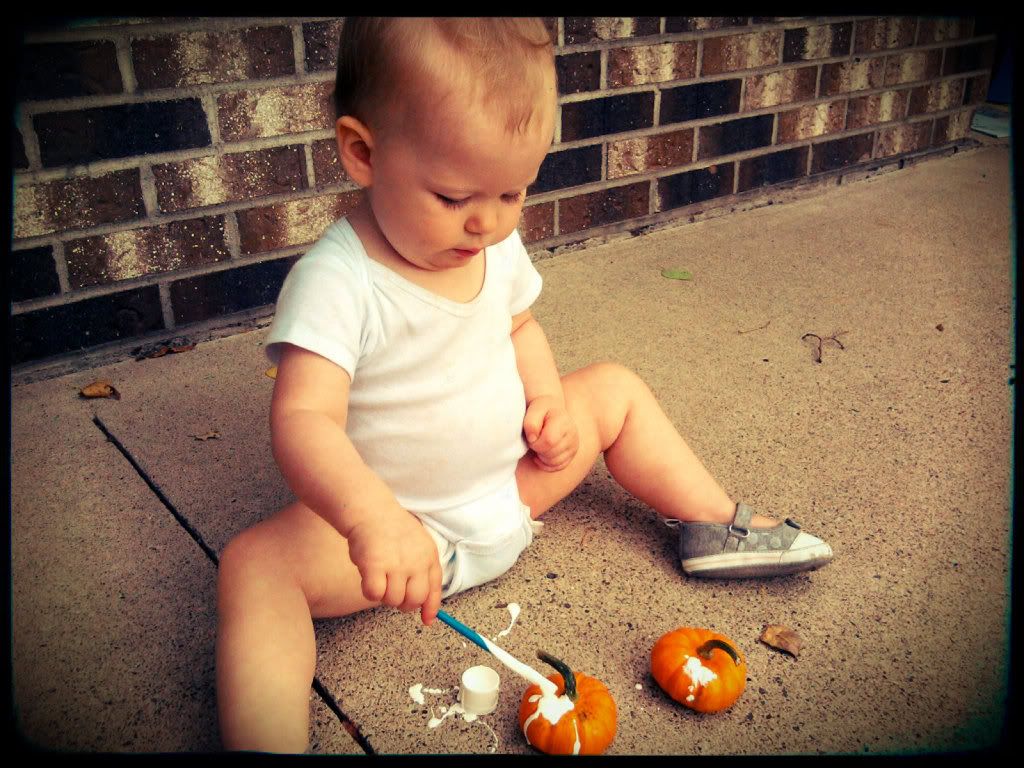 16. Spot wanted to go for a walk. 17. Painting pumpkins! 18. Oops!

pretty, pretty pumpkins.
It was a pretty hectic week around here for us. Monday we ran lots of errands, including a quick run to Target to pick up those pretty Missoni note cards for Maegan and a trip to school to buy my Nursing Assistant book and pick up my binder. After getting to campus, which is almost an hour away from home, the brake light went on and I had to be a grown-up and buy brake fluid and figure out where the darn stuff goes! I was pretty proud of myself for figuring it out though, and even more proud of myself for getting both Alea and I home safely. It turns out our Explorer is leaking brake fluid from the rear brakes. Bet ya can't guess what Cory's plans are for the weekend! Poor guy, he never gets a break around here. Or should I say "brake?" Yeah, I crack myself up!
I started my nursing assistant class on Tuesday and had class again on Thursday. I met two really nice girls so I'm not all alone in the class and no one picked on me or stole my lunch money! Fewf!
This weekends all about hanging out with my two loves and probably sticking pretty close to home. It's supposed to be rainy and stormy all weekend here in Minnesota, but if there's a break in the rain and Cory fixes the brakes on the Explorer, we all just might head out to Pinehaven farm to pick out a couple more pumpkins and visit the petting zoo!
What are your plans for the weekend? I hope you have nicer weather than what we'll be experiencing!
Linking up with A Good Life and Life Rearranged.