Cory's sister just had her second baby and Cory and I have been blessed with our second niece. I would've posted sooner, since she was born on September 1st, but we didn't get to meet this cute little pumpkin until October 1st. She was such a perfect little baby sleeping away in her stroller during her big sister's second birthday. Cory and I just had to snap her up and get a couple pictures with her though. I mean, can you blame us?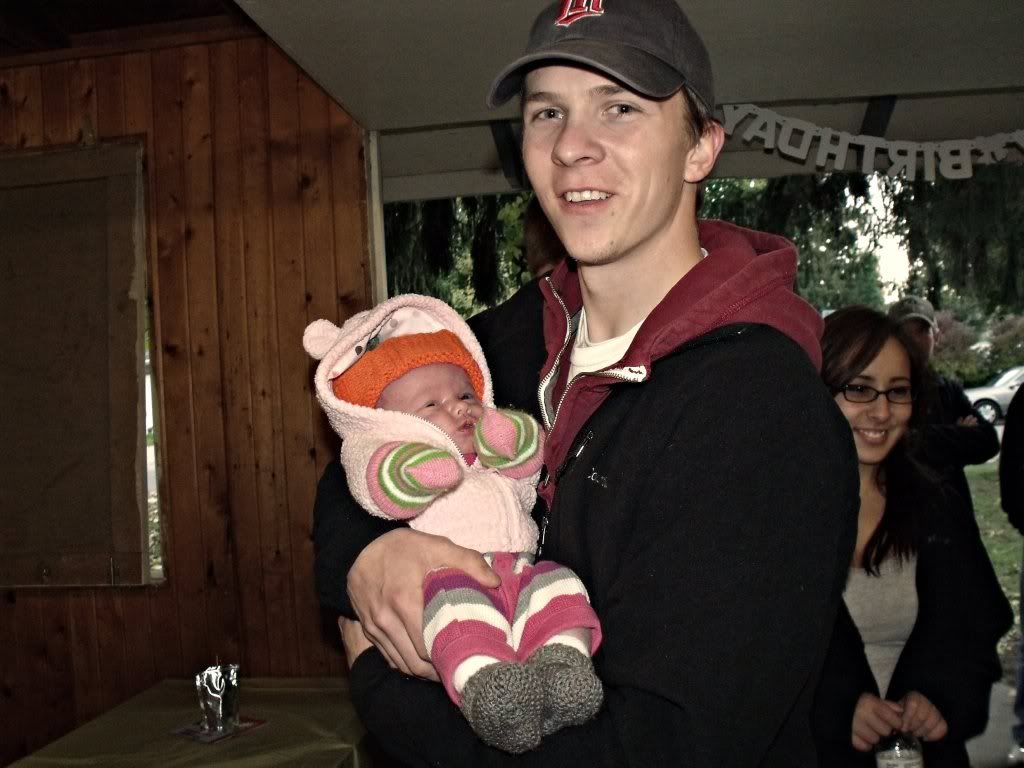 And boy was Alea jealous as ever watching her daddy hold another baby! It was kind of the cutest thing ever.
P.S. Raise your hand if you can tell who the better photographer is. Cory took the picture of me & I took the one of him. Yep, I win.