Miss Alea had her 18 month check up two months late yesterday– due to an insurance hiccup– and boy is she a growing girl! I'd love to say that she took her shots like a champ, but that was not the case. Poor girl was NOT happy about the two pokes in each leg, but after a couple minutes she paraded right out of the doctors office, holding her new book in one hand and mama's hand in the other!

Her stats:
Height: 32.5″//57%
Weight: 25lbs and 12.5oz//61%
Head circumference: 19″//86%

So basically she's an average little girl with a big noggin — Gotta have room for all those brains!

And of course despite my efforts to keep her awake on the drive home (louder than usual music, keeping conversation with her as much as possible) she still managed to fall asleep on me one mile away from home. In her defense it was past nap time, but I just wanted to lay her down for her nap still awake.

However, even after unbuckling her from her car seat, carrying her into the house, laying her down on her changing table and taking off her shoes– she still slept!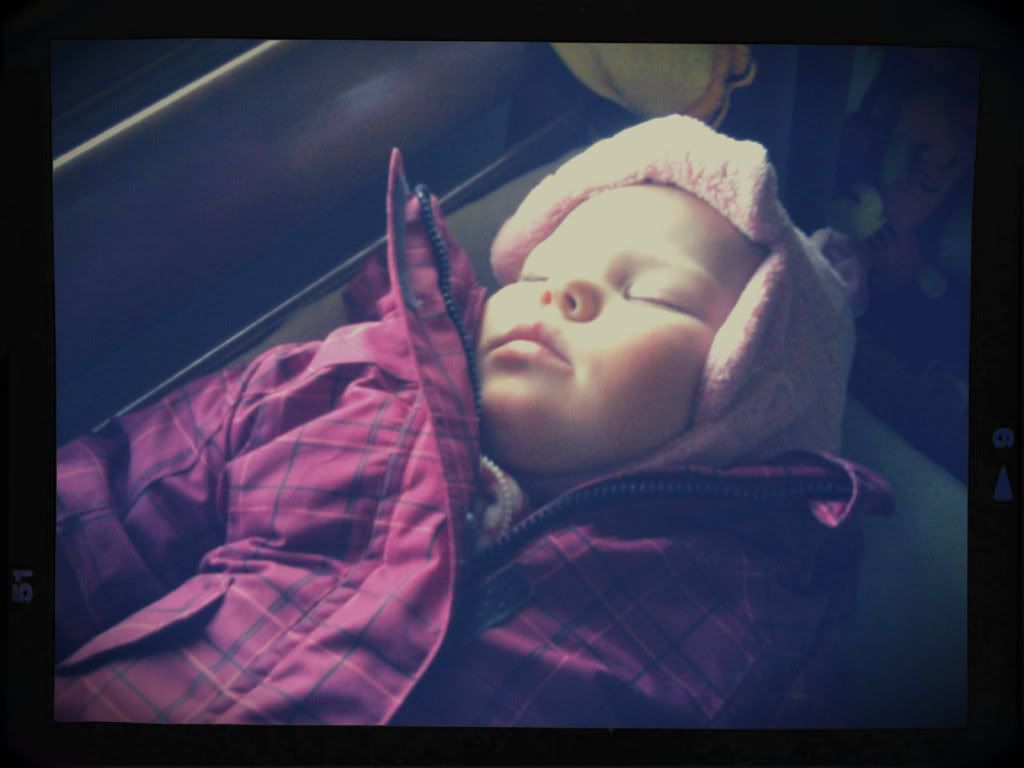 She was a trooper after all ♥