I had high hopes for this pumpkin carving business. It was going to be this big family activity and Alea was going to get covered in pumpkin goop and we were just going to have a ball. But, like most things… it didn't quite go according to plan.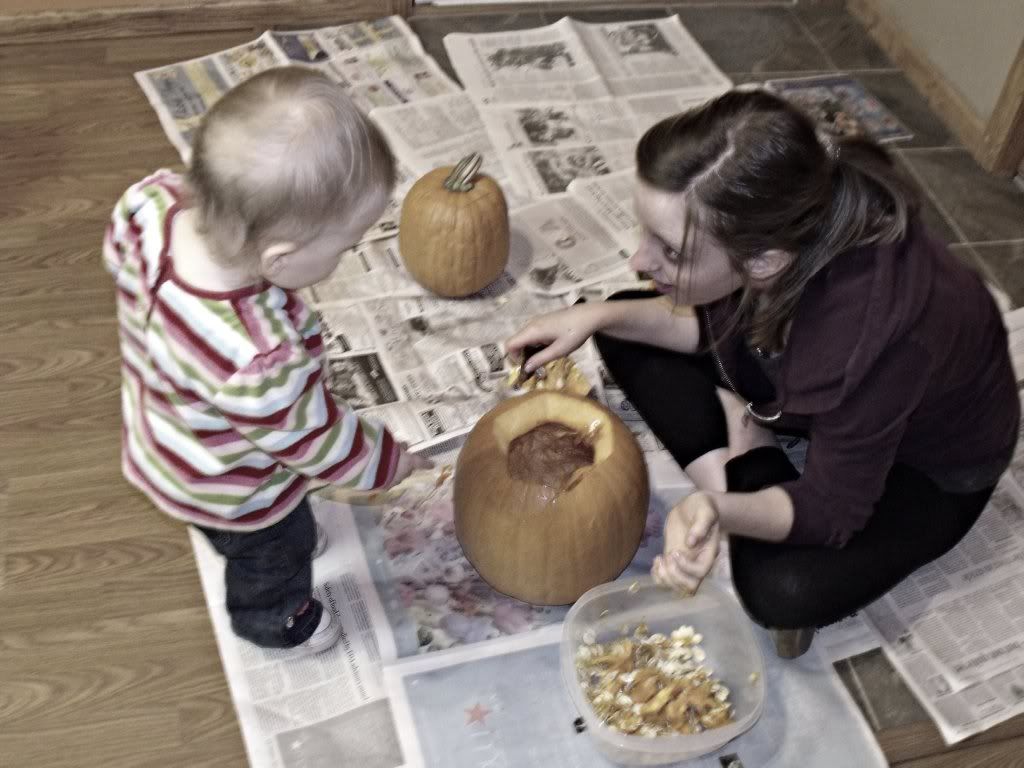 Let me explain something to ya now. Alea's a little tom boy when it comes to some things. She'd much rather watch Thomas the Train, play with cars and blocks and legos than have anything to do with princesses. She doesn't like all that Disney princess business, not yet anyways. But then on the other end of the spectrum, she does NOT like to get her hands dirty. So, digging into the yucky goopy pumpking was NOT her thing. At all.
It was a lot of "ew," "groooss," and "no mama." But that's ok 🙂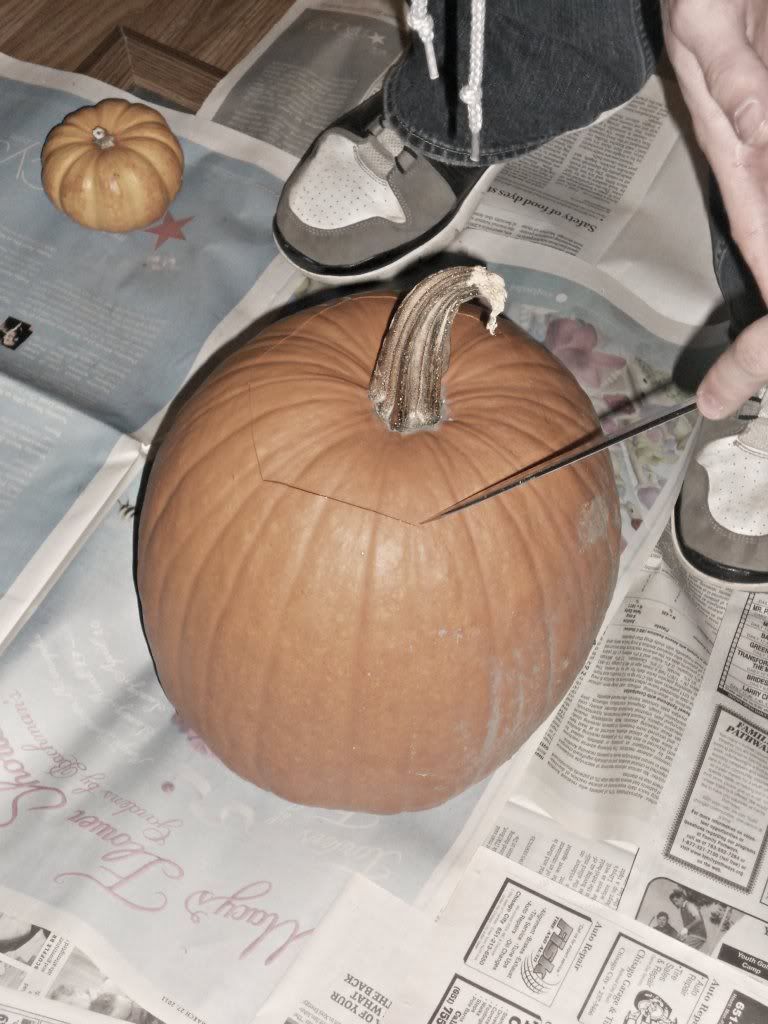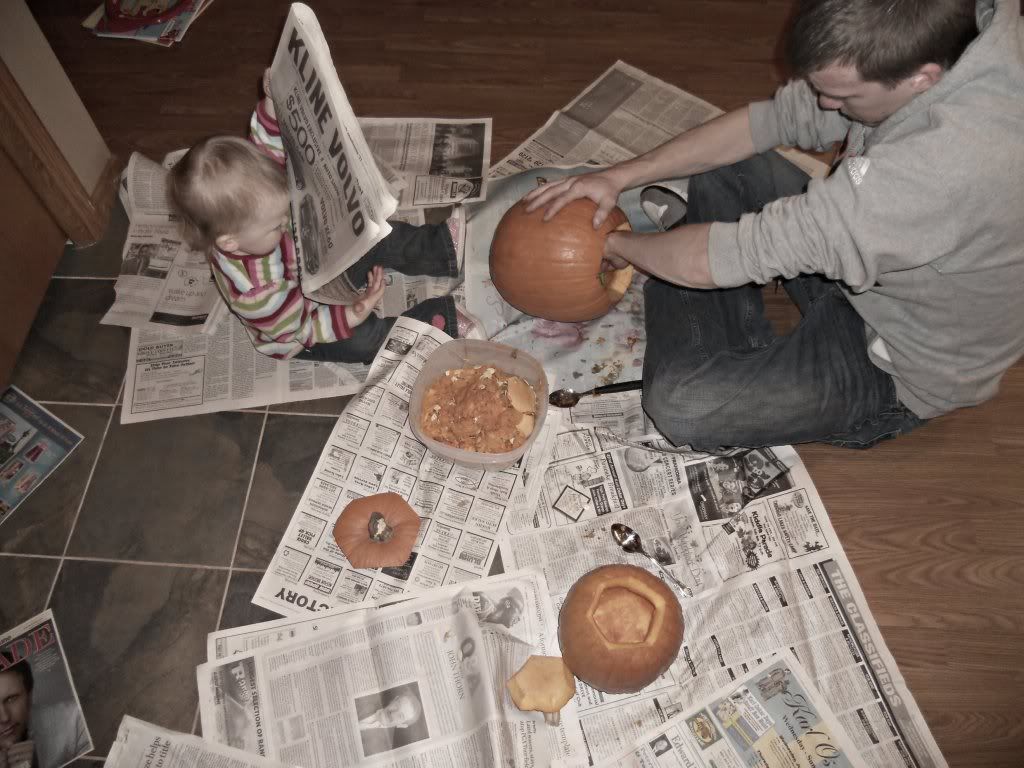 Alea decided she'd much rather read the newspaper we laid down to contain the mess than dig in any icky pumpkins.

Then, since Alea was getting on the fussy side (we had been at Pinehaven Farm for a couple hours prior to this and I think she was just worn out) so I stepped away and took care of Alea and we just let daddy do his thing with the pumpkins.
Okay, that's not exactly what happened… I don't like to do the carving. I'm a perfectionist and if I made a bad cut or something I know I'd get frustrated and just quit. Cory's a PRO pumpkin carver and I knew that he'd do an amazing job, so I just let him do his thing 😉
Stay tuned for my next post (later on today) to see the big pumpkin reveal!