This fall I had one wish. To find the perfect pair of boots in the perfect shade of brown
with little to now heel and were nice and simple, just like I like… well… everything.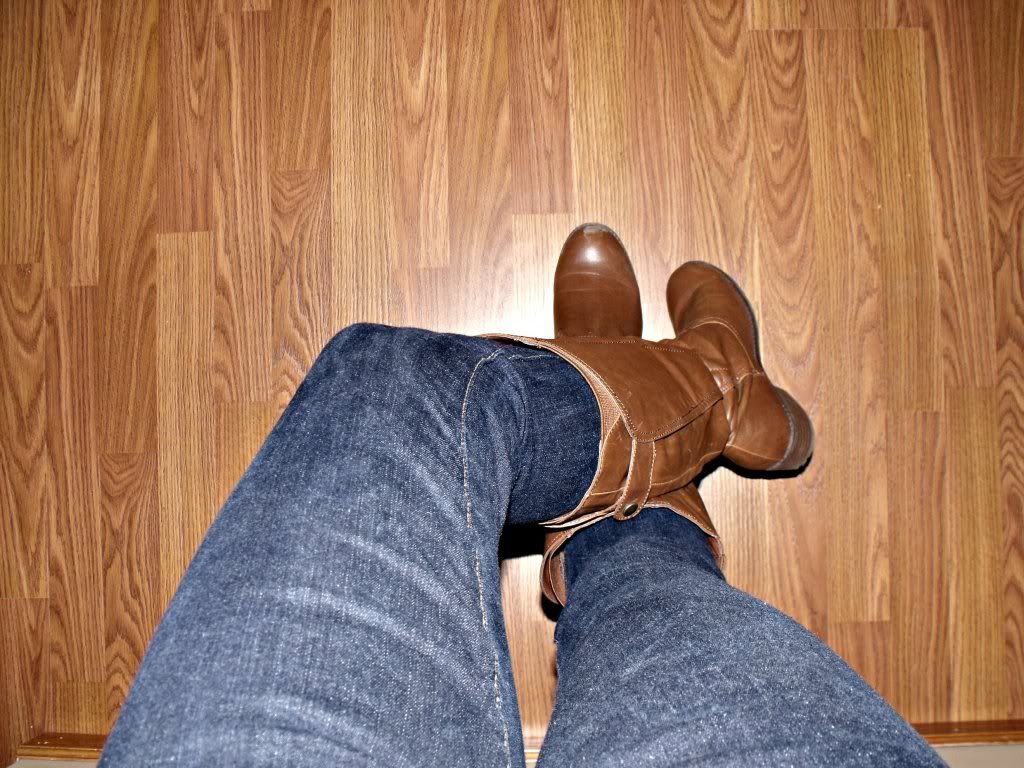 Well, I found them 🙂


I got these lovely boots for $30 at Target this fall and I am so, so happy I did. I wear them everywhere. They make me want to actually get dressed and freshen myself up. Even when I'm just going to the grocery store. These boots were made for walkin' and boy am I showin' them off this fall!

And they're even good for feeding massively hairy cows.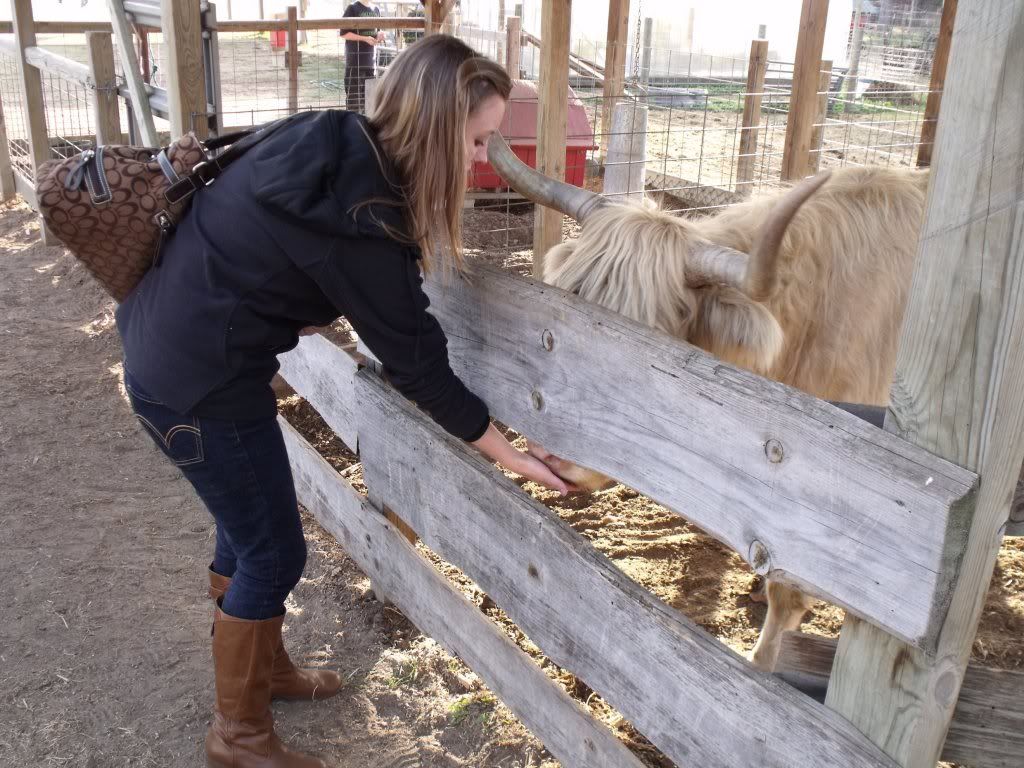 I wish you could see the grossed out face I know I'm making in this picture…
she was only making out with my entire hand. Ew!