Yep, I'm late with this trick-or-treating, Halloween post as well… I know, I know. But, better late than never, right? I'd like to think so! We picked out Alea's costume in August. We took a family trip to Target and decided to peruse the Halloween costumes. One of the first costumes we happened upon was the one we could not leave the store without. A fuzzy little red monster named, Elmo, caught Alea's eye in an instant and I knew that the only way to avoid a complete crazy (almost) toddler meltdown was to snatch up that costume and just call it "getting prepared."

I think it worked out well though. We had a little scare on Halloween where she absolutely refused to let me put the Elmo costume on her, but once I told her she'd get to go get candy from Harper (our neighbor's daughter), she was practically putting the costume on herself!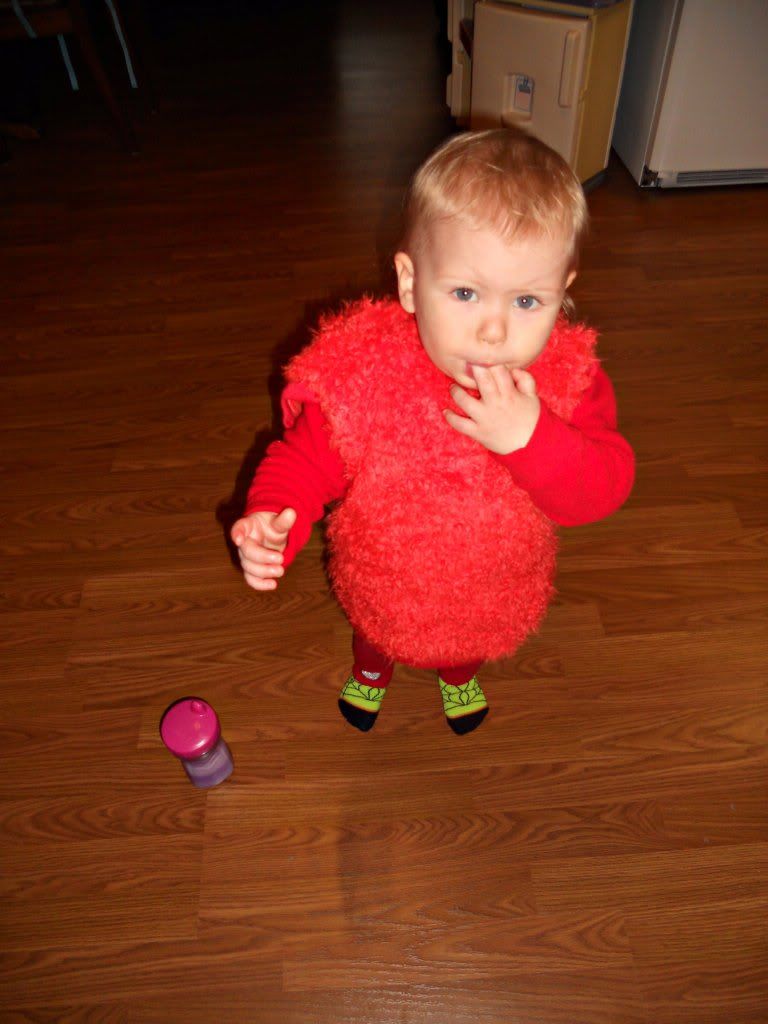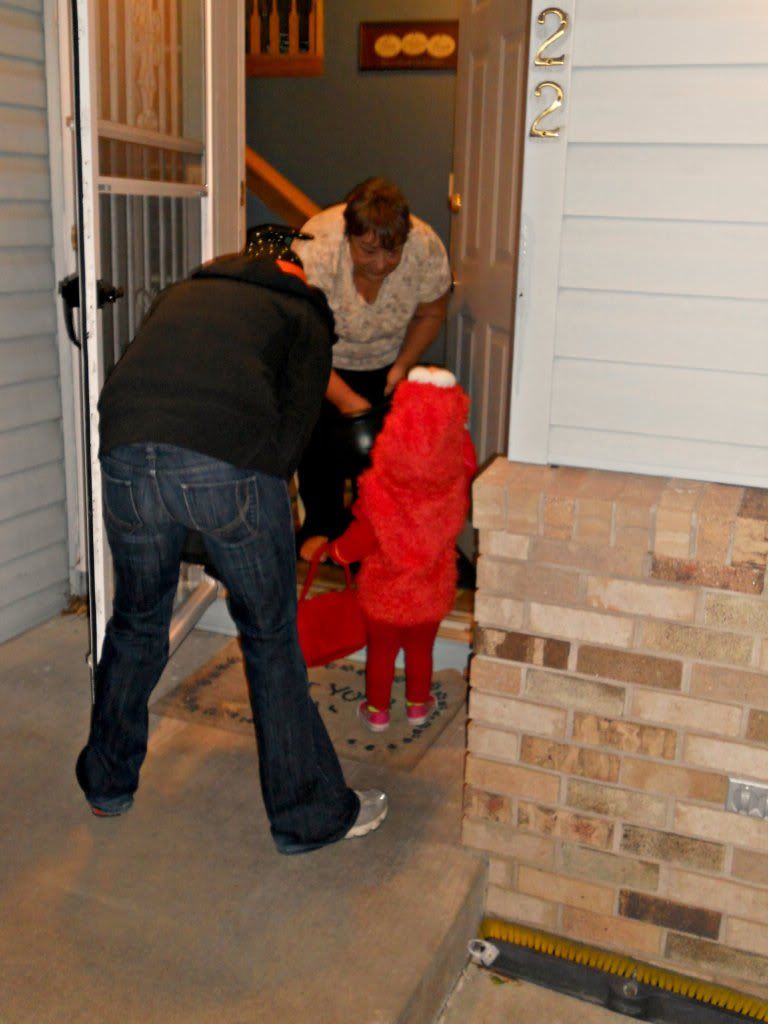 We only went down about half a block, but it was very chilly and Cory and I weren't necessarily dressed as warm as we could be. Alea had a ball though. She really got the hang of it after a couple houses and was even grabbing the candy herself… and grabbing an extra piece here and there too! After we went to a couple houses in our neighborhood, we rushed home to get some candy out to our trick-or-treaters and it was just hilarious seeing Alea's expression. I wish I could've been inside that little head of hers while ghosts and skeletons and Thomas the Train were coming up to our door, saying a silly phrase and then we give them candy? What? So cute!
I hope you all had a fabulous Halloween 🙂 I've loved seeing pictures of all your cute little kidlets in their unique little costumes.
One thing I regret about this Halloween though? I didn't even go to the store the day after to take advantage of the half priced candy. Seriously? What the heck was I thinking?