If you know me well enough, you know I really don't know the first thing about doing hair. And I'm not afraid to admit it. More often than not my hair's either in a messy crazy bun-looking thing on the top of my head or stick straight. That's about as exciting as it gets around here. But lately I've been trying to be a little more gentle on my hair. I know a flat-iron does nothing but damage and confining my hair to the restraints of a pony-tail holder does a lot of damage as well. Not only that, but because of the damage I've done to my hair, it's starting to lose it's natural waves and kinks. I miss it! So now I'm trying to leave in more of it's natural state– with some assistance of course.

My new favorite quick & easy peasy way to do my hair is what I like to call the:

Bunch & Scrunch
1. Put the following products in your hair:
Aussie Split End Protector. Garnier Fructis Curl Scrunch Gel. Aussie Sprunch Catch the Wave Hair Spray


2. Once the products are evenly distributed throughout your hair, bunch your hair together and scrunch!
Personally, I don't brush my hair when I do this. I feel like brushing it all out takes away from the wave.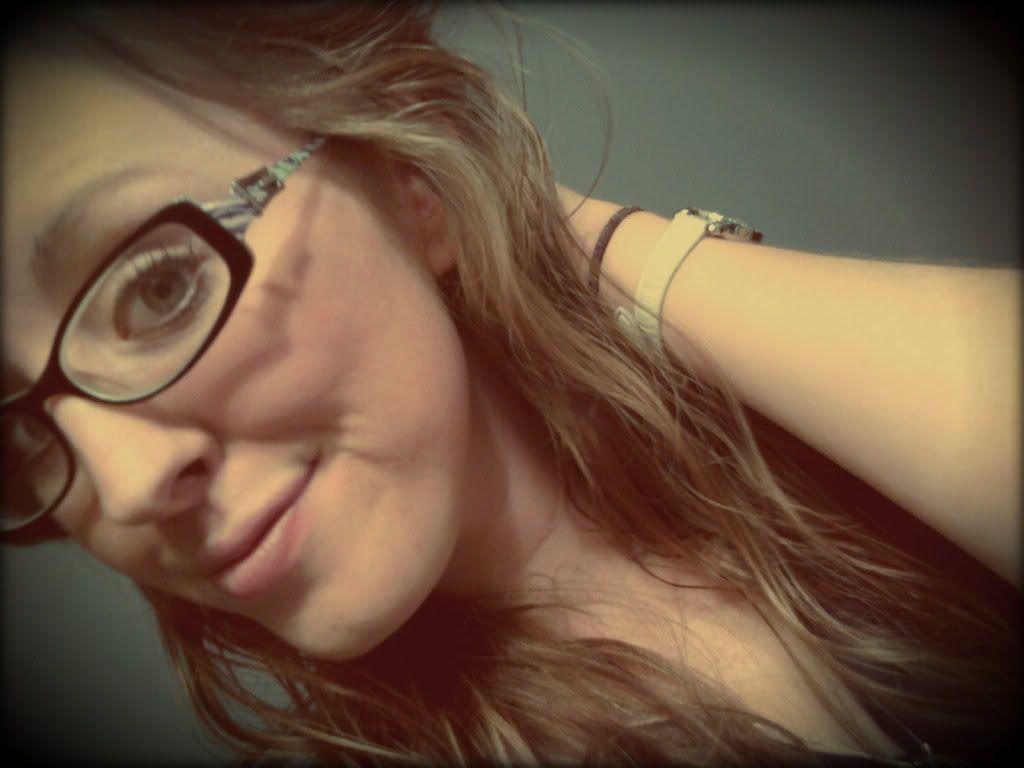 yessss… you caught me. i'm wearing scrubs in these pictures. so sue me!
The best thing about this hair style you ask? Once your done scrunchin' the dickens out of your hair… you're d-o-n-e. Simply scrunch and go about the rest of your day or go chase down your toddler who unraveled the entire roll of toilet paper again. (Yes… this is Alea's new favorite game).