We had a gorgeous fall day on Saturday here in MN. Just gorgeous. After I got home from class, Miss Alea Lou went down for a nap, I got some homework done and Cory went outside and played with our chocolate lab, Bentley. When Alea woke up, I thought oh what the heck, lets join them! Alea is in her element when she is outdoors. There is nothing she loves more. Add "Ba" (Bentley) into that mix and she's one happy little camper. Said trip outdoors became a leaf pile photo shoot. And I'm still gushing over the pictures this spontaneous, spur of the moment trip outdoors produced: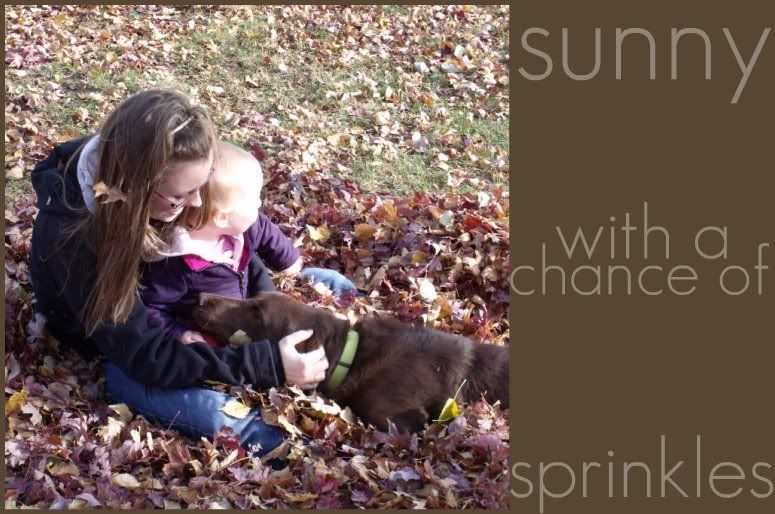 Also, Bobbi from Miss Bobbi is the winner the MyMemories software! Thank you for all who entered 🙂
Hope you all have a wonderful Wednesday, xoxo!
{I'm linking up with the following:The Paper Mama, And Then She Snapped, SuperMom, Live And Love Out Loud, 5 Minutes for Mom, Parenting by Dummies, Angry Julie Monday, Baby Baby Lemon,NapTime MomTog, Three in Three, Jenni from the Blog and Project Alicia.}