Confession: I love sweatpants. Love them. I kind of live in them. And sometimes I go to the grocery store in them and I honestly wish it was socially acceptable to wear them anywhere and everywhere. If I were president… let me tell ya, that would be my first order of business.

I don't like just any sweat pants though. Sure, you know yoga pants and what not are great, but they've got nothing on these babies.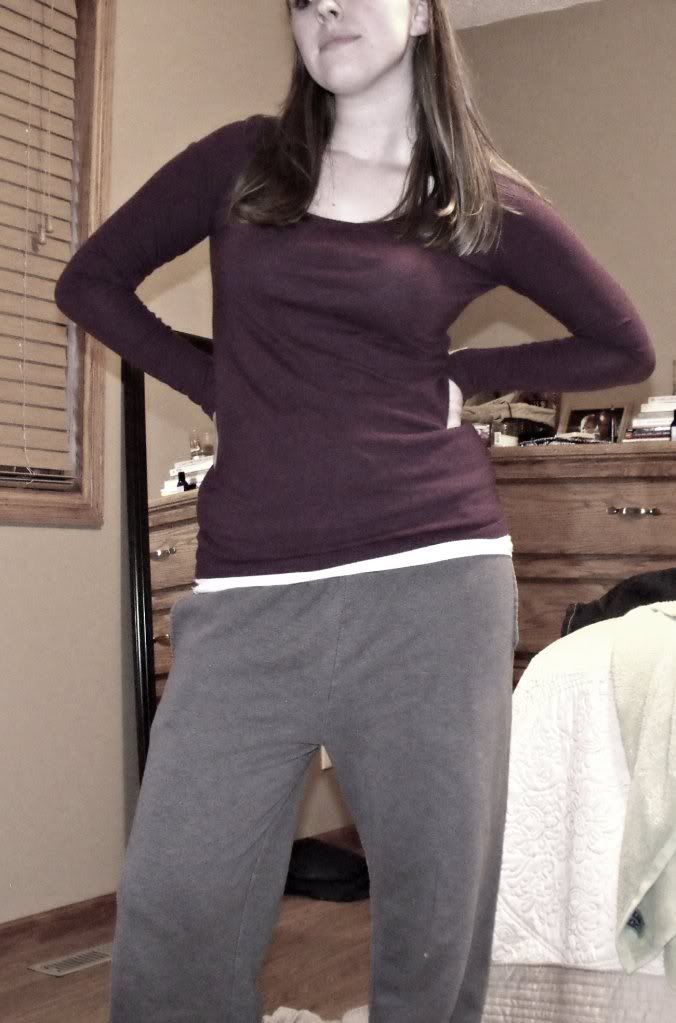 I bought these sweatpants from the mens section of Target my sophomore year of high school. They were the kind that had the cinched ankles, so I just cut them off. They're a tad bit long, so one or two rolls of the waist is perfect. They have a couple holes here and there, but they're just the most comfortable sweat pants I've ever owned.
Do you have a favorite pair of sweats? Am I alone here or do you all have some silly
little love affair with an article of your clothing, too?