The Band Perry is the country group that currently has me singing into an invisible hair brush and rocking out in my car lately. Gotta love this girl power country music with a lovey dovey twist. Gosh, I love them.
And if you don't like country… I don't know if we can be friends. Just kidding! But seriously…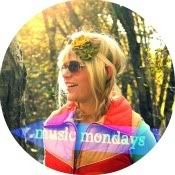 And the winner of the Mama's Nest Designs giveaway is…
Amanda! E-mail me! Thanks to all who entered!