Confession: I'm the type of mom who hates leaving their child. I don't like getting a babysitter and Cory and I rarely go out. With school coming up though, it's just not an option. I'll need to leave Alea for at least a couple hours Wednesday through Friday. Luckily, our next door neighbor just made the choice to stay home with their adorable 4 month old little girl and thankfully she's AMAZING and is going to watch Alea for us while I go to class. I feel so incredibly blessed to have such supportive people in my life– without her I don't know if my dream of becoming a nurse would come true and I don't know if I'd be able to find it in me to leave Alea with complete strangers so I could go to class. The thought just makes me shudder.

If you're reading this, Bri, thank you! You are such a lifesaver and I'm so thankful to be not just your neighbor, but your friend as well.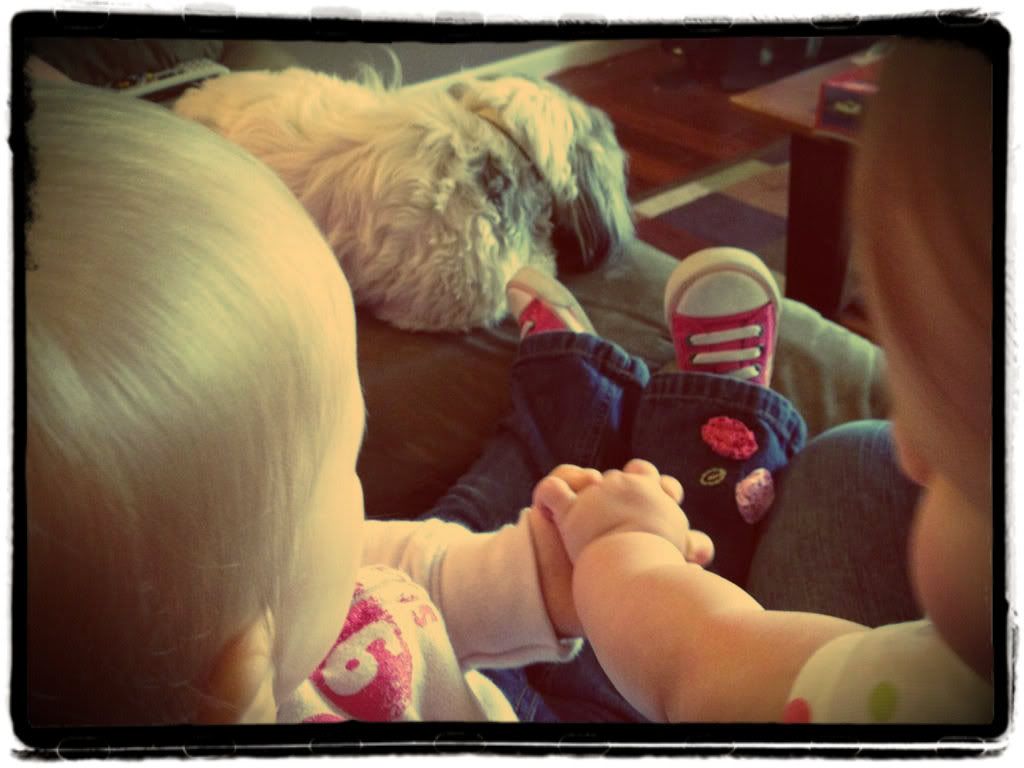 Pretty sure they're going to become best buds.