I've always wanted to join in on this fill-in-the-blank-friday business over at The Little Things We Do so here goes 🙂
1. One of my favorite things to do in my free time is: Read. Blog. Catch up on my shows on Netflix.
2. When I have free time I tend to: Be crazy lazy and procrastinate and not get a whole lot done!
3. If I had an entire day completely to myself I would: Sleep in, make my coffee and crawl back in bed with a good book. I'd lounge under the covers watching shows on Netflix, blogging, and reading all.day.long. I miss the luxury of just laying in bed without a care in the world!
4. I prefer to spend my free time (alone or with others…): Most of my free time is spent with Cory or Alea… and I love that 🙂
5. Most of my free time happens: When Alea's either down for a nap or asleep for the night. That's my "me" time or when Cory and I can curl up on the couch and actually talk sans interruptions and watch TV.
6. The best thing about free time: Is it's time to unwind, reflect, and take deep breaths in preperation for the hustle and bustle that's likely to follow.
7. The next time I have free time I should probably: Work on some homework in preparation for class starting next week (yes, I'm one of those people) and schedule some blog posts ahead of time, but instead I'll probably: lay on the couch and start my next book!
Speaking of which, I just finished the Help last night and it was AMAZING! Cory and I will be renting the movie tonight from Redbox and indulging in a huge bowl of popcorn and a mug of hot cocoa (with extra marshmallows). What are you reading right now? Are there any books you can think of that I just have to read?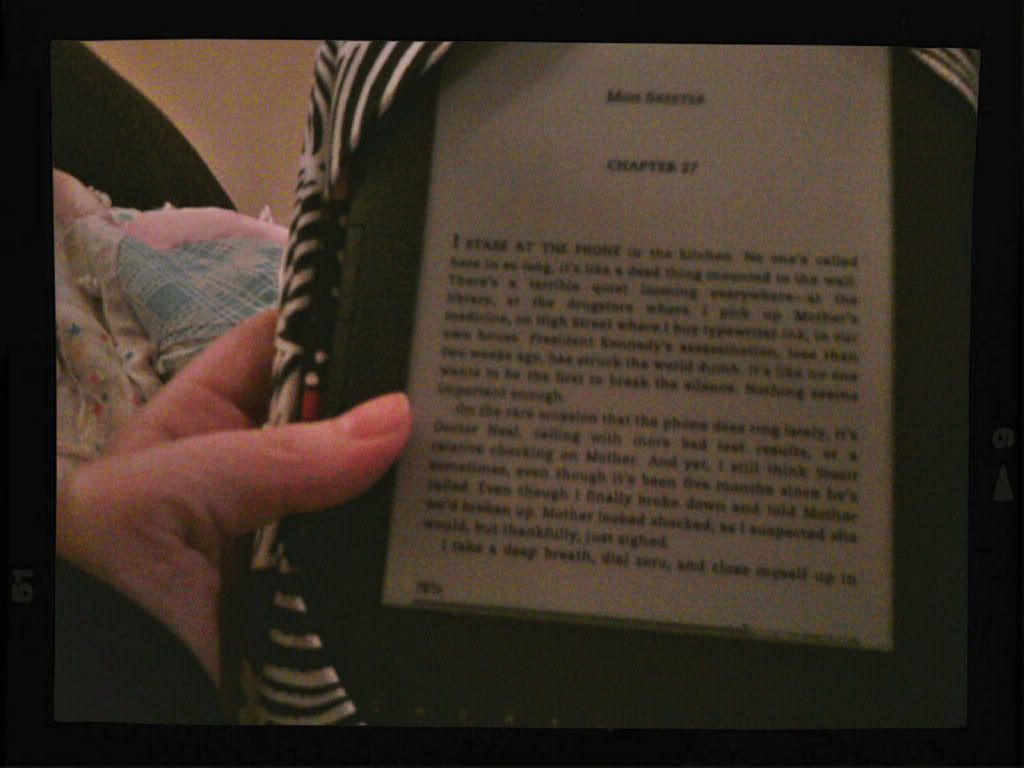 Happy Friday, loves!