On January 14th, my mom and I ventured to the Target Center to meet up with Cory and Alea (since it was my weekend away) for a fun-filled Saturday of Sesame Street Live! I won us 4 tickets from Sarah's blog, Minnesota Mama's Must Haves and jumped up and down screaming when I did because I knew that Alea would just be over the moon. If you don't already know, Elmo is Alea's most favorite thing in the world. She's an Elmo FANATIC! It's just the cutest.
I can't even tell you how fun it was to see her eyes light up at all the Sesame Street magic. Before the show there was a little play area where you could take pictures in different scenes and then a couple characters would come out occasionally and dance. After Ernie, Zoe and Cookie Monster got done dancing and singing I rushed over (holding Alea) to where they were exiting their platforms and leaving the play area and Miss Alea got a high five from Ernie and a wave from Zoe!!! It's all she's talked about ever since! I felt like kind of a psycho mom at the time, but it was so worth it!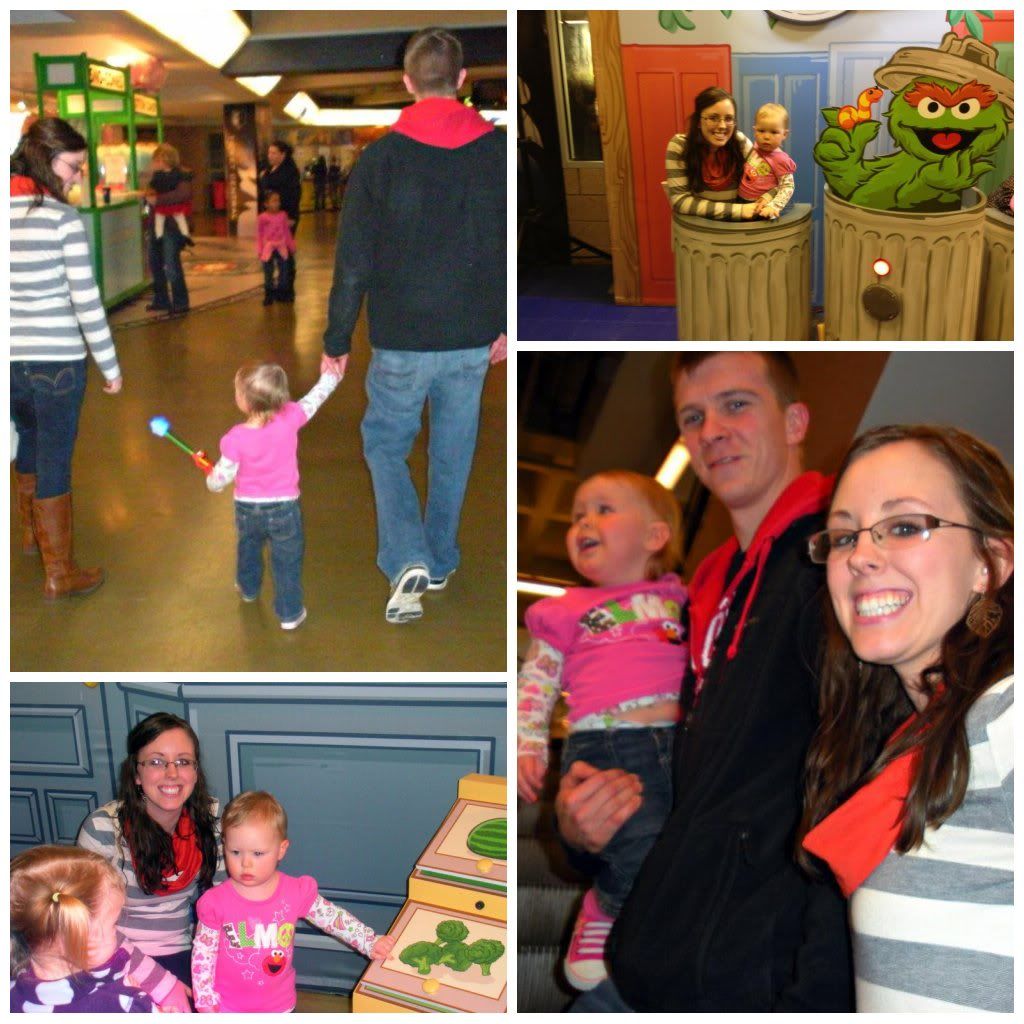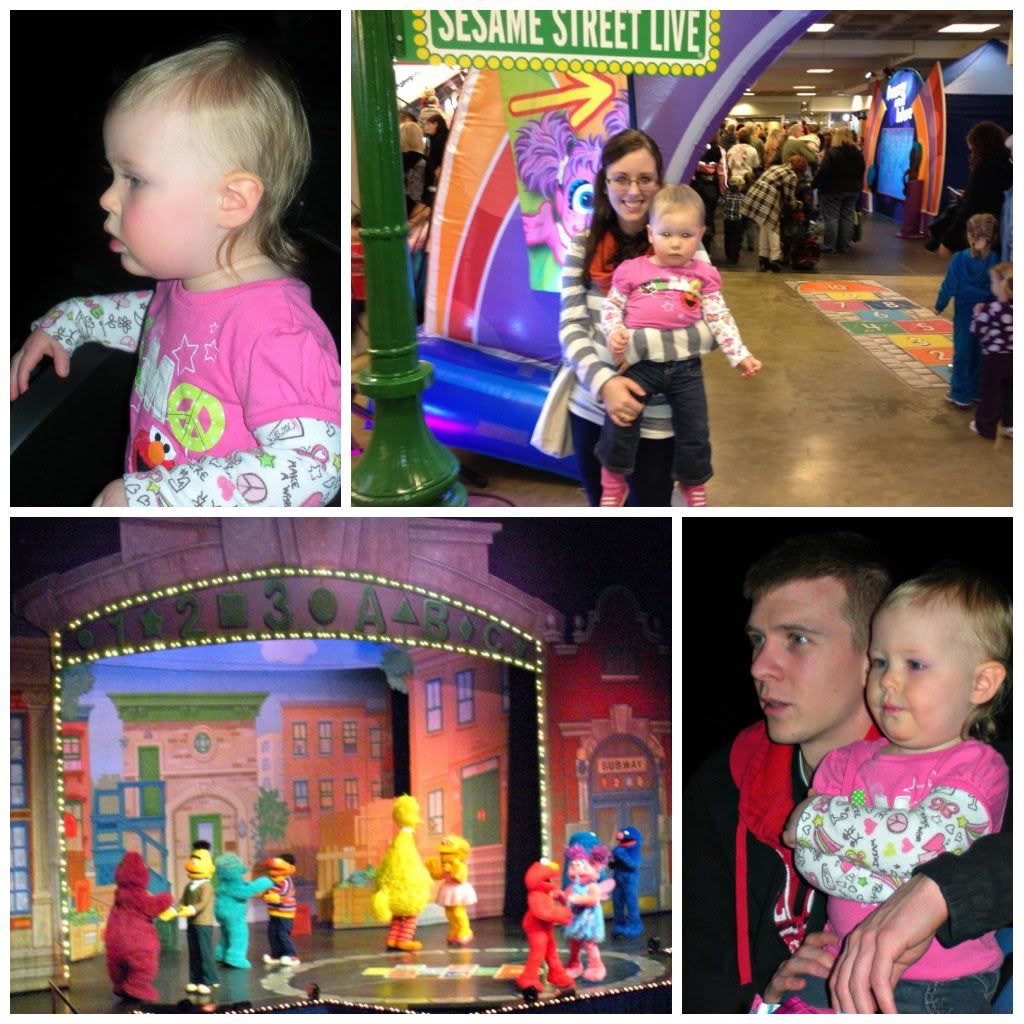 It was seriously a blast! Thank you to Sarah from Minnesota Mama's Must Haves and The Target Center for this wonderful experience!
Also, check out this lovely giveaway from Lindsay Nicole, she's giving away tons of fun stuff!