This month, I'm sharing with you five absolute staples in my make-up bag and hair care arsenal. Not only do they do the trick, they're also cheap. Can't argue with saving a buck or two!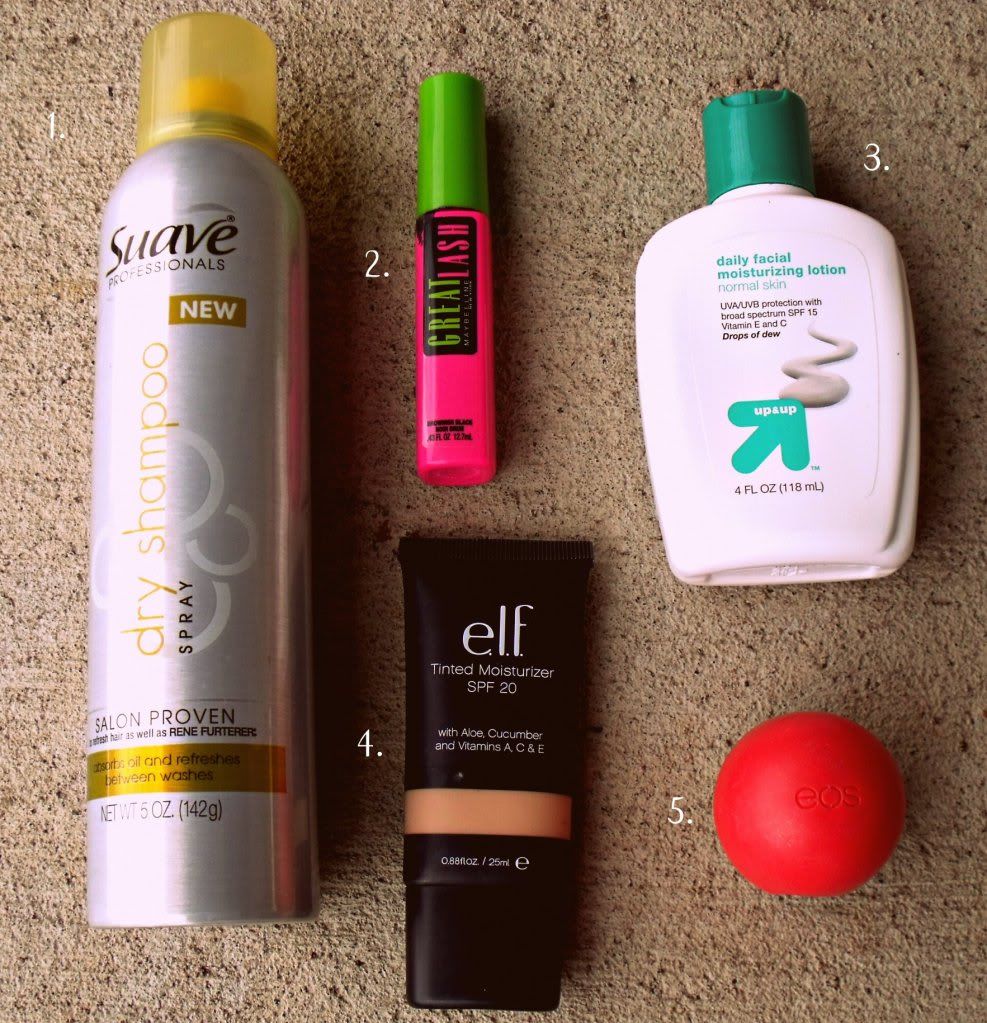 1. Suave Dry Shampoo – $2.74
2. Maybelline Great Lash Mascara – $4.49
3. Up & Up brand Daily Moisturizing Lotion – $5
4. E.L.F. Tinted Moisturizer – $3
5. EOS lip balm – $3
Every women must have dry shampoo. It should be a law. That stuff is an absolute lifesaver! I used to use the Tresemme brand, but I've found that Suave is WAY better as well as cheaper.
What are some of your favorite, but cheap beauty products?