Do you guys know Beth from Through the Eyes of the Mrs.? She's one of my sweet blog friends and I just adore her and her blog. I met her after I won a huge giveaway from her and sure I'm excited about all the fun goodies I won from her giveaway, but I'm just as excited at the friendship we've formed! She's a total sweetie!
Another thing you should know about Beth is that she's opening her very own handmade shop very, very soon! I had the honor of winning a custom bag from her through that giveaway I previously mentioned and couldn't be more happy with the outcome. I carry it everywhere with me and I've gotten so many compliments! What better way to advertise this little blog of mine than on an adorable, custom made bag, right? Keep a close eye out for the grand opening of her shop so you can get one too!
Check out this hilarious little interview with her & don't forget to check out the giveaway at the end!
———-
Q: Who is your biggest celebrity crush?
A: Okay so for realz Ryan Gossling, I mean who doesn't wish they were his girl. Please come and sweep me off of my feet even for just an afternoon. "It wasn't over and it still isn't over"
Q: What's your guilty pleasure?
A: Guilty pleasure hmmm,so do I have to feel guilty about it afterwards? Hmmm I feel guilty when I eat a box of girl scout cookies. Or when I leave my husband with all three kids for an afternoon of thrifting, Oh wait no I don't. Let's just stick with the cookies.
Q: What song/artist are you embarrassed to admit you listen to?
A: Okay so I totally blame this one on Elises Pieces because I really had not a care in the world to listen to Justin Bieber but I'm kind of hooked. Just kind of… Not even close to the fever ya'll talk about… but embarrassed yes.
Q: What is your greatest fear?
A: I'm terrified of something terrible happening. We have been robbed once and I always fear something terrible happening. I worry about my children and teach them stranger danger all of the time. My heart just wouldn't survive without them. It's an awful fear that most of us mothers have. I pray for their health and safety every night.
Q: If you were stranded on a desert island and could bring only 3 things (because of course you'd know ahead of time that you were about to be stranded on a desert island and would have time to prepare) what would you bring?
A: So on a dessert island yes well let's see I would want my laptop of course so I could communicate with others and hopefully be rescued. I would want food because I get terribly grouchy without food and my purple pillow. Yes I said purple pillow, ha ha. I've had it since my first pregnancy and can't sleep without it. I'm a huge baby when it comes to that stupid pillow.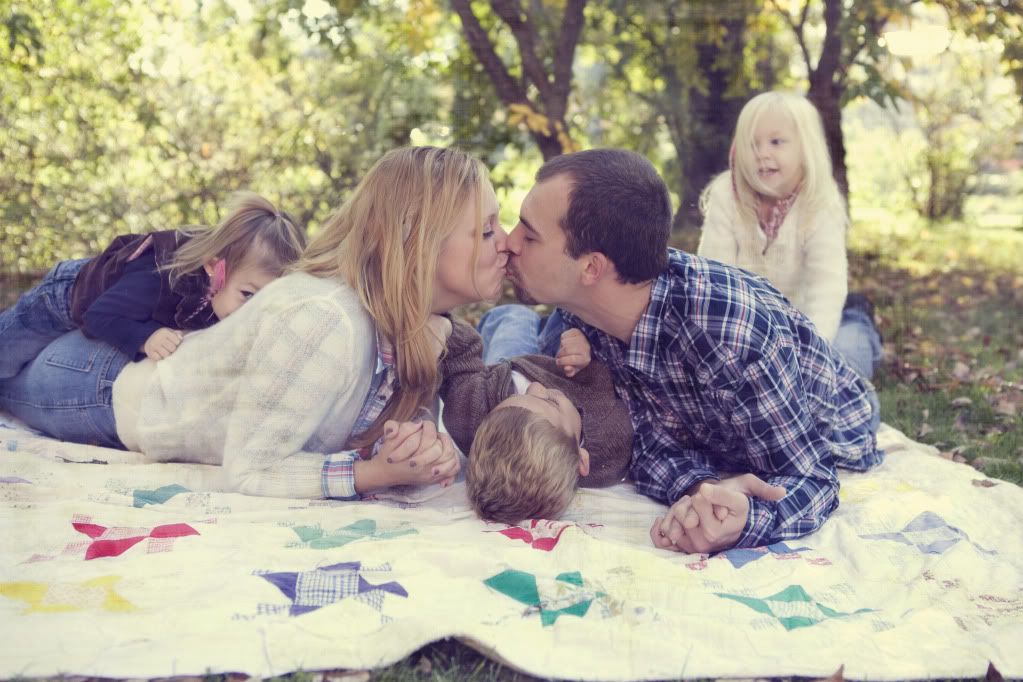 Isn't her family just perfect. This picture seriously melts my little heart.
And do you want to know what makes Beth even sweeter? She's offering one of you a medium ad space on her blog!
Enter below and don't forget to link up your Friendly Friday posts with Lena from Mom2MemphisandRuby and I!
If you have something fun & friendly to link up, then you better link-up with Lena and I! We just ask that you please include this button in your anything-friendly post and/or link back to us! Thanks so much!

Reader Interactions