Disclaimer: I was provided a month of Relish in exchange for my 100% honest review of the service
As of late it seems like everyone I talk to and many, many bloggers are taking up "meal-planning" as a way of not only planning out their meals in advance to make their grocery shopping easier, but also to save themselves a couple bucks. And rightfully so! Times are tough these days and every penny counts. I, too, have been working on creating and maintaining a meal-planning regimen and so far, so good. I can't even begin to tell you how much it's helped us. I haven't gotten things planned down to the day– and actually followed through– quite yet, but I pick a serious of meals and sides from various cookbooks, blogs (personally love Gingerbread blog's recipe ideas) and other on-line resources as well. Then I have my list of meals that I can make and all the ingredients I need to make 10 or so meals! It's great!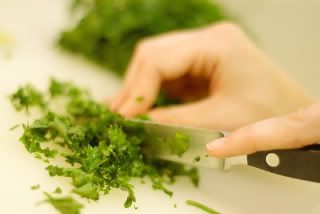 Want to make it even easier? I was introduced to a site called, Relish! and it does all the hard work for you. It hand picks recipes, even allows you to enter your own, and simply makes a grocery list for you. Not only that, but they also have a coupon section! Even better? The monthly membership is less than most of you folks pay for Netflix and you can easily make up the $7 monthly fee by using a couple coupons they offer or clipping coupons from your local newspapers.
Another feature from Relish! that I love, is that you can even specifically choose your recipes from "kid-friendly" or "vegetarian" or "low-calorie" categories. This will help customize your menus for your picky toddler, or your vegetarian preferences or if you're trying to live a healthier lifestyle. And if you're family is anything like mine, you tend to get "stuck in a rut" and serve the same things week after, boring week. A website like Relish! can help get you out of this funk. For example, some of the mouth watering recipes they're offering up this week include Hawaiian Drumsticks, Zesty Fajita Burrito Bowls and Halibut with fresh grapefruit and herbed orzo. I don't know about you guys, but we never eat anything like that in our house. Truthfully, I make plain 'ol spaghetti and meat sauce AT LEAST once a week! So we could use all the help we could get over here!
Since I'm sure almost all of you are busy, busy mama's, Relish! is offering you a free one-week trial to their website, no strings attached! And if you use your 1-week-free voucher, you've already completed your first entry into a giveaway for THREE MONTHS FREE of Relish! I know, right? Talk about a life, time, and money saver! I wish you all luck and I can't wait to see who wins!
**Instructions for Free One-Week Trial**
01). Visit Relish! and click "Redeem A Voucher."
02). Fill in SUNNY as your Gift Subscription/Voucher#.
03). Fill out the rest of your information and prepare to be amazed!

All images provided by Relish!