Happy Valentines Day Loves! I hope your day is full of love, hugs, chocolate, stuffed teddies and flowers! This day of the year makes me all mushy-gushy and lovey dovey. I just love it. I was going to pack Cory sandwiches in the shape of hearts for his lunch today– but he likes too much meat on his sandwich to make that even a little bit possible. But I packed his lunch, so that counts for something, right? Today Alea and I will be baking snickerdoodle cookies in the morning and making daddy a Valentines day card, going to a Valentines party at her daycare (after a quick stop at the post office), and then going home to have a heart shaped pizza from Papa Murphy's and exchanging presents with daddy!

Just a couple days ago we decided to make some heart shaped crayons! If you have little ones or heck, if you like to color with crayons yourself, you should definitely make these. I can't even believe how easy and fun they were. We got the mold for $2.50 in the dollar section at Target and just used all the broken crayons in Alea's crayon box. I did buy her another box of crayons, too because I had a feeling that most if not all of her crayons were going to be broken! It's called "mommy intuition."

Heart-Shaped Crayons
::Preheat oven to 230
::Spray mold w/cooking oil
::Break up crayons into pieces & put in mold
::Put in the oven for approx. 30min or until fully melted.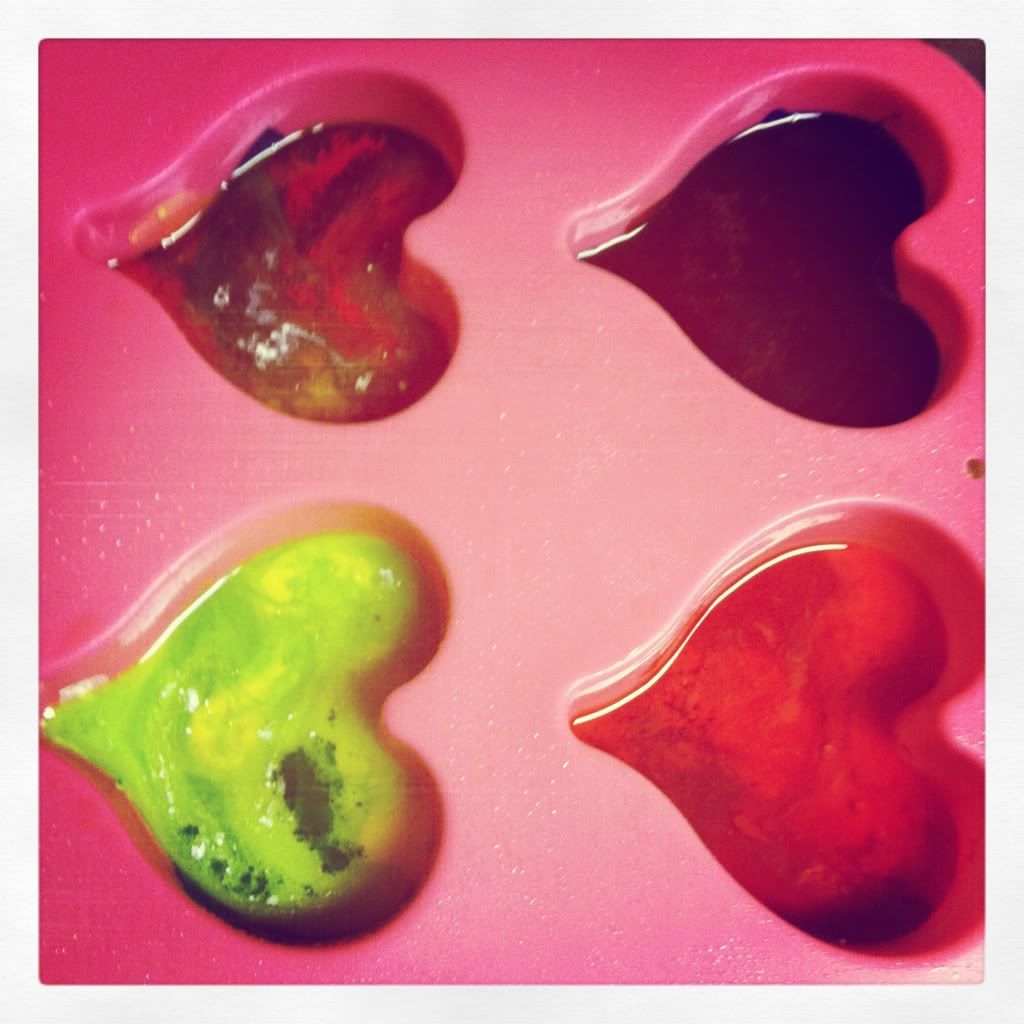 All melted!

All done!
Alea loves her new crayons now and always asks to use her "heart" crayons.
Guess I didn't need to buy that new pack of Crayolas after all!