After a rough day at school the only thing I wanted to do when I got home was grab a cup of tea and relax on the couch with my little one. Bentley (our chocolate lab) however had other plans for mommy. And it was along the lines of poop. All over his kennel. Pleasant, right? I had left Alea in the car to get my stuff inside the house and instead of going back to get her I went and told her that mommy had to clean up Bentley's poopy. And she responded by saying, "Mama change Bentley diaper!" If only it were that easy girlfriend…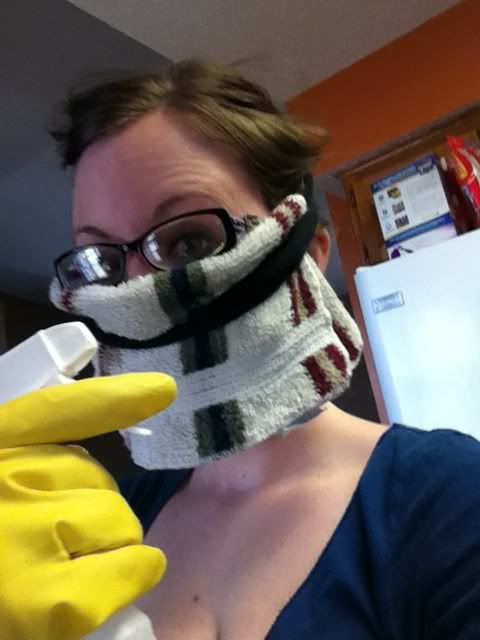 For those of you who don't know, a washcloth doused in perfume secured to your head with a headband works wonders for cleaning up poop.
Cory's in grey, I'm in blue.
Oh men… you gotta spell it all out for them.
Here's to hoping your day isn't full of… you know what.