As a lot of you may already know, I like to address Alea by her silly nickname. And do so quite frequently. Her real name is Alea Anne, but "Alea Lou" just seems to suit her better. She's her own girl. She's unique and silly, but serious and creative and she stuns me every single day with her growing intelligence. Just yesterday she climbed on my lap and said "Hi Mommy! How you doing?" Just clear as day. I was shocked! After I muttered a couple "ooh my goodness"-es I responded by saying, "I'm good, how are you?" and she said "I fine!"
My heart just melted. We're having little mini conversations now! Before I know it she'll be rattling off words I haven't even heard of and talking our ears off with all kinds of "whys" and "hows" and I can't wait! Sure, walking and crawling and rolling over is all kinds of fun and exciting, but nothing excites me more than her speech development has!
I'm also happy to announce that Alea's adjusted to staying at our neighbors house– while I'm in class– quite well. She goes Wednesday, Thursday and Friday and doesn't even cry anymore when I leave her. Aside from a few tantrums here and there, it seems like she even behaves better for Bri than she does for me! Especially with naps. Alea's been taking TWO hour naps at her house! I can't even begin to describe my jealousy!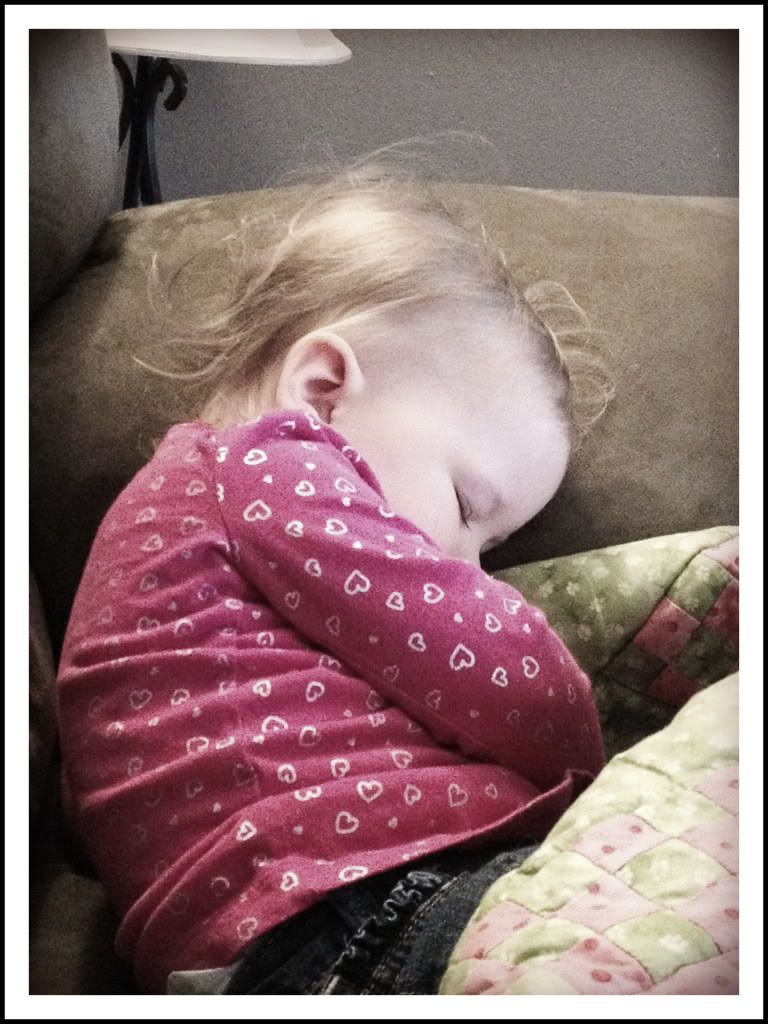 Then when Miss Alea comes home, all she talks about for the rest of the night is playing with Harper (her almost 7-month old) and their dog Ellie. There's nothing better than knowing that your little one is happy, comfortable, and safe when they're not in your care. I feel so relieved and blessed!
I also have a few winners to announce!
Lena from Mom2MemphisAndRuby is the winner of the January Sponsor Group Giveaway!
and since I didn't hear back from the previous winner, the new winner of the $20 Starbucks gift card from Up Mommy Creek is:
Sarah from Yes Teacher!
{I'm linking up with the following:The Paper Mama, And Then She Snapped, SuperMom, Live And Love Out Loud, 5 Minutes for Mom, Parenting by Dummies, Angry Julie Monday, Baby Baby Lemon,NapTime MomTog, Three in Three and Project Alicia.}