Alea's been amazing me lately. The things that she says just stop me in my tracks. The silly "tricks" she does and all that she knows. She recently had her 2 year check up at the doctor and I literally had to ask the doctor what I should be teaching her next. She knows her ABC's and can recognize all of her letters. She knows how to count almost to 20. And she she knows all of her colors and shapes. My doctor just kind of laughed and said "play with her." Reinforce what you've taught her, but play with her. Teach her to use her imagination and explore her surroundings. It kind of made me laugh too. I guess that's something I've never thought I needed to teach her.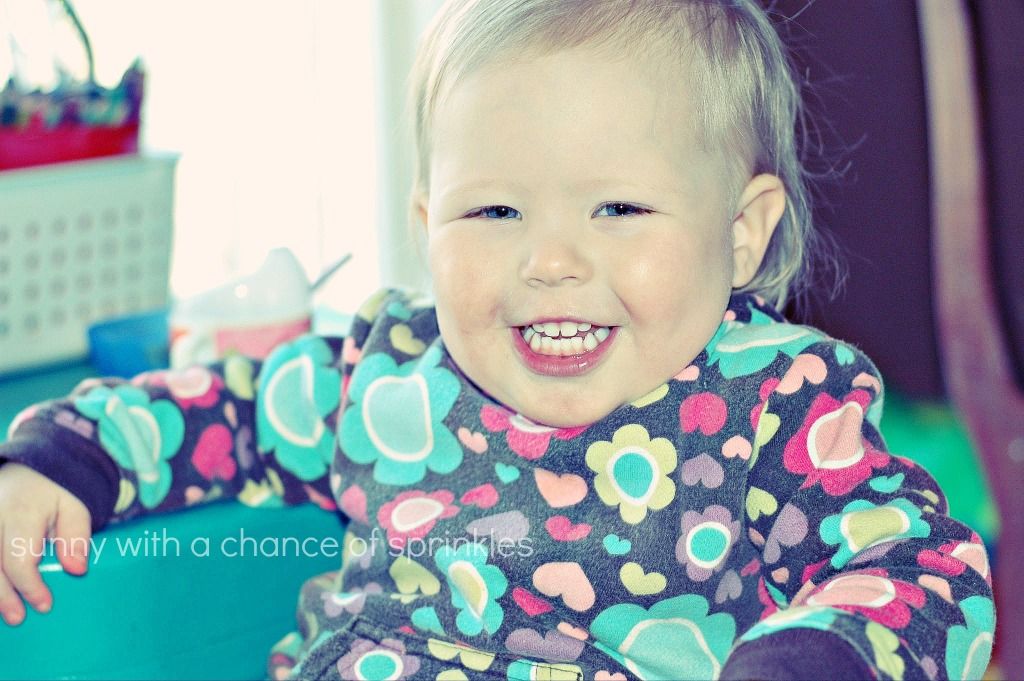 photo taken by the sweet Beth
So that's exactly what I've decided to do. This summer, we will explore. We will paint. We will whip up delicious recipes. Learn how to not only blow bubbles, but make them as well. I want to expose her to as many things as I can this summer, before I have to hit the books again come this fall. I know she's still young, but I want to plant a seed within her with a yearning to learn about all that is around her and begin making memories with her. I want her to have fun & play & be the happiest little toddler there ever was. And I'm delighted and so honored that I've been chosen to be her teacher.