This is going to be a random post you guys. Like full of anything that pops into this silly little head of mine, random. I hope that's okay. It's just been that kind of week around here.
1. First of all, Cory and his dad built me a flower bed in the front of our house, and I am absolutely in love. It really brought a lot of character to the front of our house and dressed things up a bit. I invited my mom over to help me pick out flowers and start my garden… because I have no clue what I'm doing when it comes to plants and I think we did a great job. I'm determined to turn my black thumb green. I dead-headed my flowers today and maybe even said some sweet nothings to my struggling tomato plant. He'll have to make it through now, right?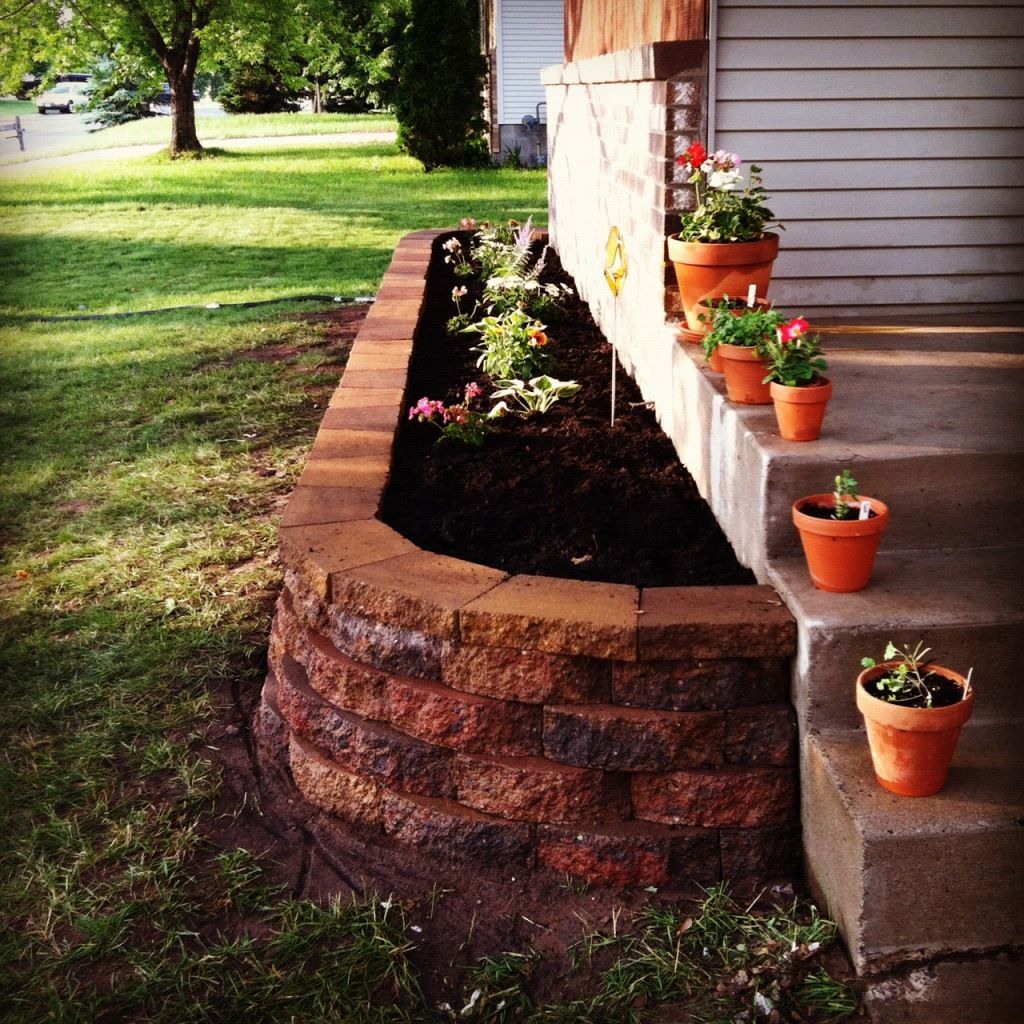 2. I made myself a "mini-bucket-list", (inspired by Kelle Hampton) and it's really been a fun way to get me through this crazy week. I'm excited to share with you all my completed bucket list tomorrow for my insta-friday post.
3. Okay, this week hasn't really been that crazy, we just woke up to a TON of water in our basement on Monday. At first, we thought that it just rained so much (because it rained like you wouldn't believe that night and the day before) that the ground just couldn't keep up and the water had no where else to go but in. We have a sump pump in our basement and heard it kick on several times throughout the night, so we assumed it was working. Hours later and gallons of water poured out of shop-vacs later we find out that chipmunks burrowed their way into the pipe underneath and had the pipe so clogged with dirt and what-not that there was no way for water to even come in! Ridiculous. So while you were all grilling and giving thanks to those who made Memorial Day possible, I was cursing chipmunks and trudging around my basement in soggy flip flops trying to suck up water with a shop vac. But of course, I'm thankful for those who served our country and continue to serve our country, nonetheless.
4. I finished reading Bloom by Kelle Hampton this week and it is nothing short of incredible. If you haven't read it yet, I highly recommend it. She keeps it real and makes you feel like you're just one of her friends, apart of The Net, she needed after her daughter Nella was born with Downs Syndrome. You'll laugh and you'll cry and trust me, you'll thank me later.
5. I'm proud to say that my little girl is potty trained! She's had accidents here and there, but she's doing way better than I could've ever imagined. We're doing diapers for naptime and bedtime still, but I just think we'll cross that bridge when we're ready. She's rockin' it though & I'm lovin' it!
What have you been doing to keep busy this week? Reading any good books… (besides the sex-crazed 50 Shades of Grey)?
Also, if you're interested in doing an ad swap or purchasing an ad on my page, email me! I know we're like hours away from June, but better late than never, right?