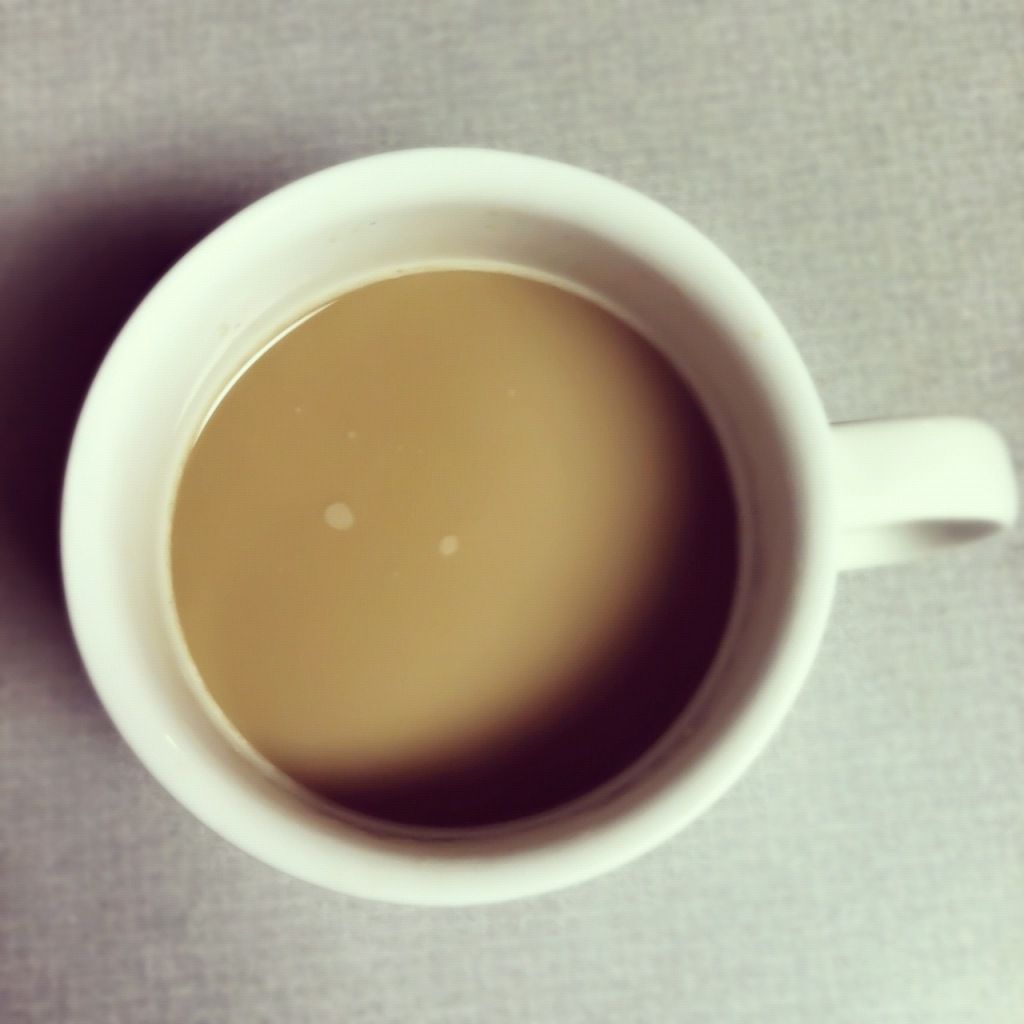 You can agree or disagree, but I feel comfortable saying that coffee always tastes the best on a Monday. Especially when your chocolate lab decides that 6:30am is a good wake-up call and you can't fall back asleep after you let him out and feed him. That being said, Alea's still sleeping and I'm extremely bitter towards Mr. Bentley right now. But life goes on and I'm thoroughly enjoying my Monday coffee right now.
Did I tell you guys that Cory bought me a Keurig? It's kind of a funny story actually. It was our anniversary on April 24th and I get a call from him from Target at 4:30 that afternoon begging for ideas for a gift. Typical man right? I refused to offer any insight and told him to just call my friend Bobbi for ideas. What can I say, her and I have the same little mental wish list items and if we don't, we have a pretty good idea of what the other is coveting. He of course didn't listen to me and decided to fend for himself, but I have to say, he hit a home run!
Can you say perfect gift for a coffee addict lover? Yeah, I'm absolutely head over heals for this thing. And if you're not convinced or don't want to pay an arm and half a leg for the k-cups, you can buy the reusable filter for it and just use your favorite coffee in it! I've been using my Keurig more and more lately now that it's getting warmer out for cold drinks too like a good iced coffee, iced chai latte or a yummy sweet tea.
In other news, it was a wonderfully lazy weekend. My favorite kind. A trip with my neighbor to help her pick out flowers for her garden, a trip to Wal-mart with the family for a new gas grill, Wendy's for their crazy delicious new items– where else can you get a delicious sweet potato with gooey brown sugar butter sauce, chili cheese fries, and macaroni and cheese and call it a meal?– grilling, and cleaning out one of our vehicles.
And Alea kept herself occupied with a fuzzy little caterpillar. I hate to say it, but if I catch these little buggers on my cilantro one more time I'm making Cory spray for them. Today's supposed to get up to 80 here in MN, so we'll hopefully be spending some time in the kiddie pool!
Hope you all have a beautiful Monday!