Thank you to Kleenex Hand Towels for sponsoring this post about how I'm making my bathroom guest-ready! To learn more about Kleenex Hand Towels or to find out how you can save money when you buy your own, check out this site.

We're having a visit from Cory's mom, Kim, and her boyfriend at the end of next week and we always love when they visit us. Kim's a fabulous cook and usually whips up something yummy when she stays and the late night conversation between us all always leads to laughter and memories. I feel so lucky they've come to be my family as well! Before they came to stay this time, I thought it would be fun to spruce up our bathroom a little bit with a quick DIY project. Kim loves country-inspired decor and I must admit, she's rubbing off on me a bit as well. I knew I had some mason jars & some burlap lying around and thought a new candle holder would dress up the bathroom some. I always love the glow of candle light at night, don't you?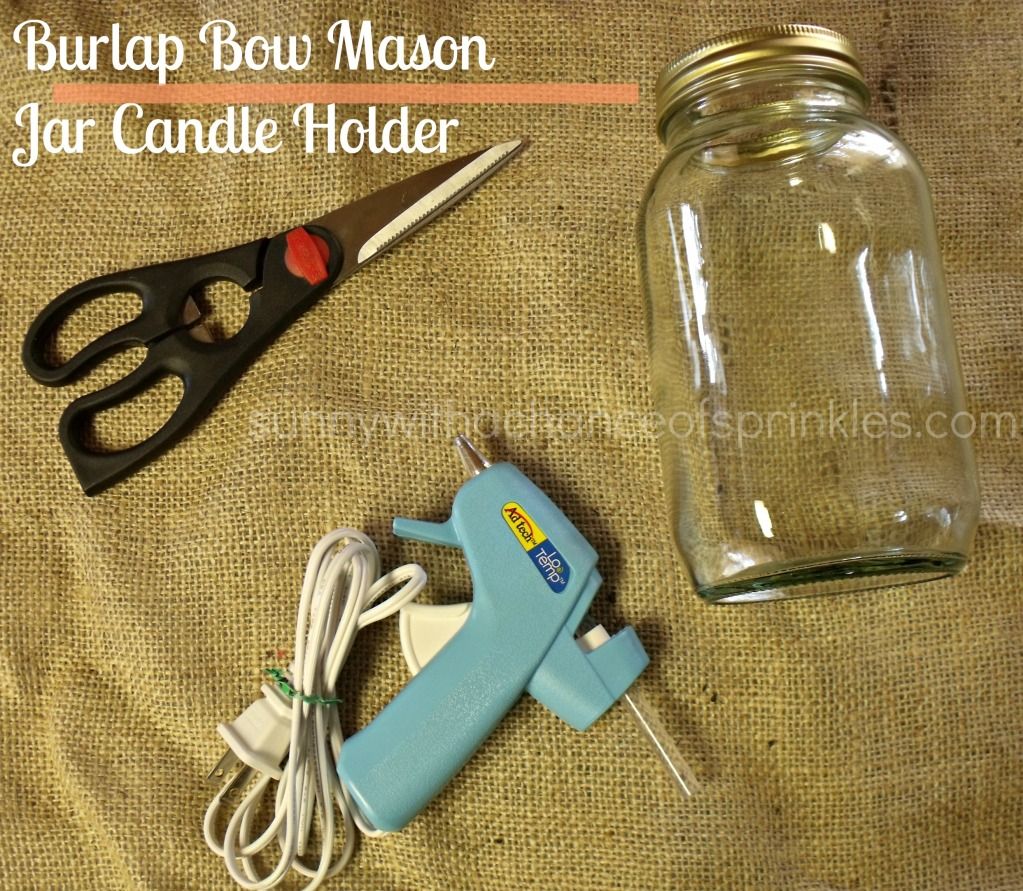 All you need is a mason jar of any size, a pair of scissors, some burlap, and your glue gun.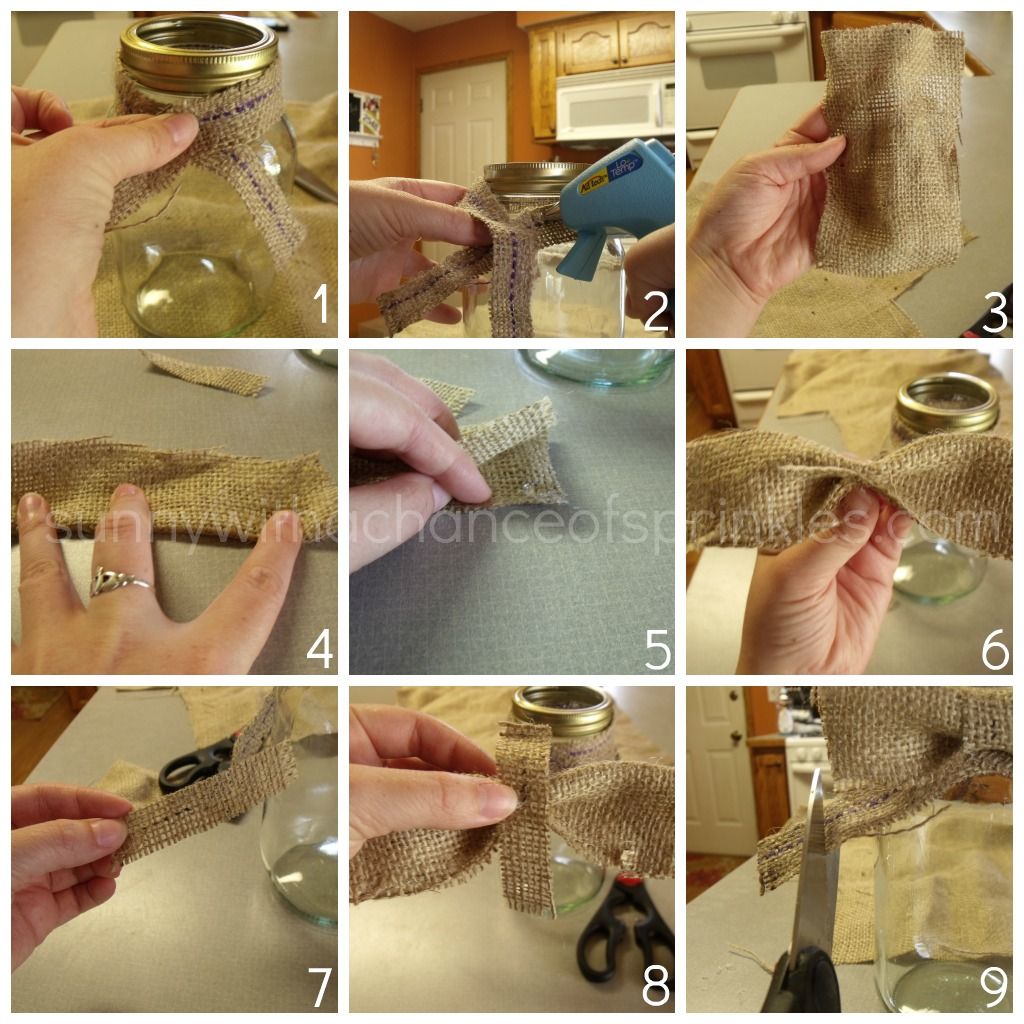 1. Cut a thin strap of burlap to wrap around the top of your jar.
2. Hot glue the strap around the top of the jar, criss-crossing it in the center.
3. Cut a rectangle out of the burlap.
4. Fold the rectangle in half (the hot-dog way).
5. Glue down the corners of the halved rectangle.
6. Pinch the rectangle in the center and glue the center.
7. Cut a thinner rectangle of burlap.
8. Wrap the thin rectangle of burlap around the center of your bow.
9. Trim the tails of the bow & cut a triangle out of the ends.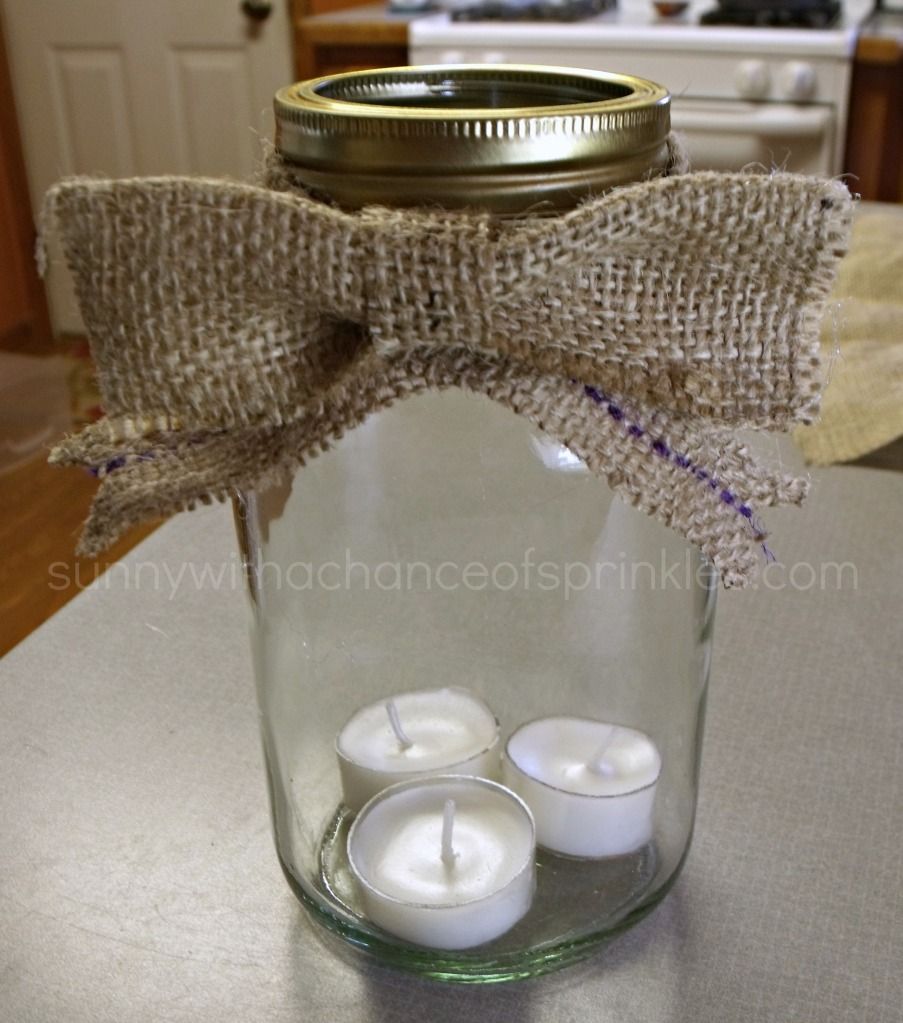 And there you have it! A fun, shabby-chic addition to dress up your bathroom for those summer-time guests. I may have to make one for Kim before she leaves!
Join the 14 million people who have already joined the Clean Hands campaign by using Kleenex Hand Towels, and click here for savings and more!
Linking up with Framed Frosting
I was selected for participation in this campaign as a member of Clever Girls Collective.