What a relaxing fourth of July we had. We spent most of our day indoors and honestly I wouldn't have had it any other way. It was so ridiculously hot outside that the moment you stepped out you felt like you were going to melt. The temperature including the heat index was 112 degrees! It was just intolerable. But that's us Minnesotans for ya. We'll whine and complain about the sub-zero temperatures and then whine and complain even more when it's hot outside!
It wasn't just your normal, run of the mill lazy day though. My mom came to visit us and unfortunately her car died on the way to our house. She's been having car troubles for a while, but it completely dying on her wasn't expected. She managed to pull off on the shoulder and a sweet man and his daughter stopped and drove my mom to the next exit so she could wait in the air-conditioned gas station for the tow truck to come. And thank goodness for the sweet tow truck driver who drove my mom all the way to our house! It certainly wasn't the most ideal situation and kind of put a damper on our plans, but the kindness of people amazes me sometimes!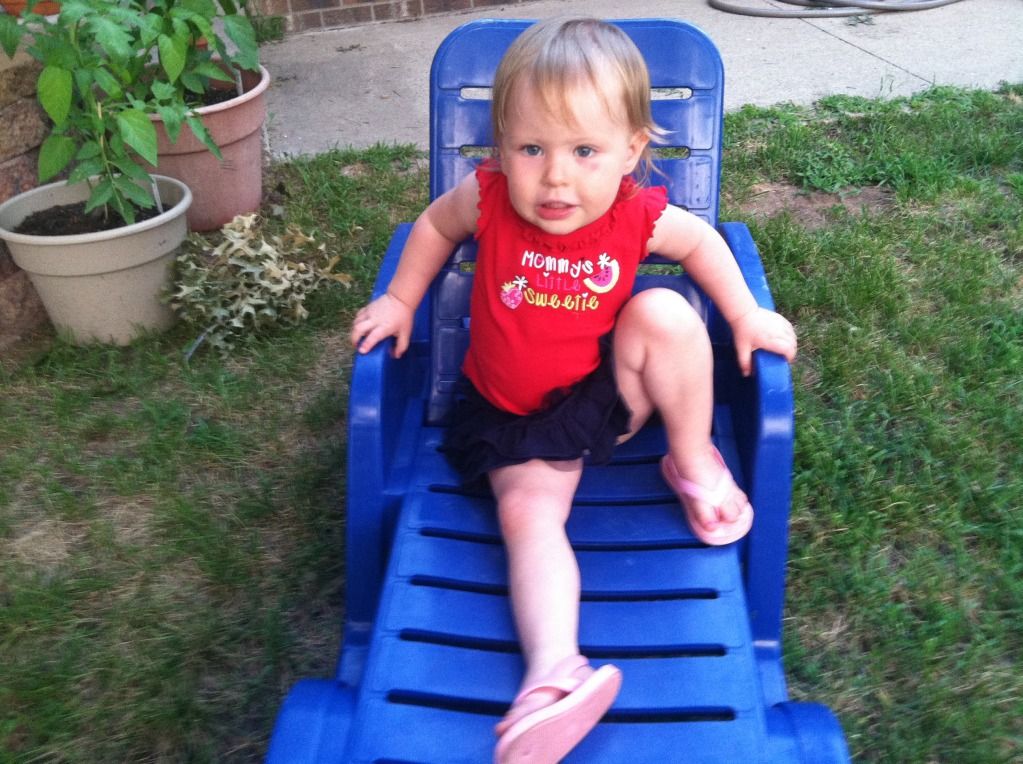 We decided to not even go to fireworks last night. I know that probably makes us sound like party poopers, but it was still so hot even at night and we didn't have an bug spray, so we just decided to light off some sparklers and then watch the fireworks on TV. Alea even got to stay up to 10pm and that's saying a lot, because I've always been pretty strict about her 8 o'clock bed time.
But, alas, she still managed to wake up at 7:30 this morning. Per usual.