Cory's been off work since the 4th of July and I have to say, I've been feeling a little spoiled having around so much. I'm really not looking forward to him going back to work and I'm sure he would agree. We've had an amazing five days of family time, getting things checked off our to-do list and precious downtime that we cherish, very much. Cory works so hard & he deserved this time off, big time.
One of the things we checked off our to-do list was SURPRISE! getting a new vehicle! When Cory told me he was "seriously" looking at cars last Monday I took it with a grain of salt, so whoa nelly was I surprised when he actually went and looked at a car on Thursday and that beautiful car ended up being ours by the end of the afternoon!
We said good-bye to our gas guzzling Ford Explorer:

And hello to our new-to-us 2008 Ford Escape!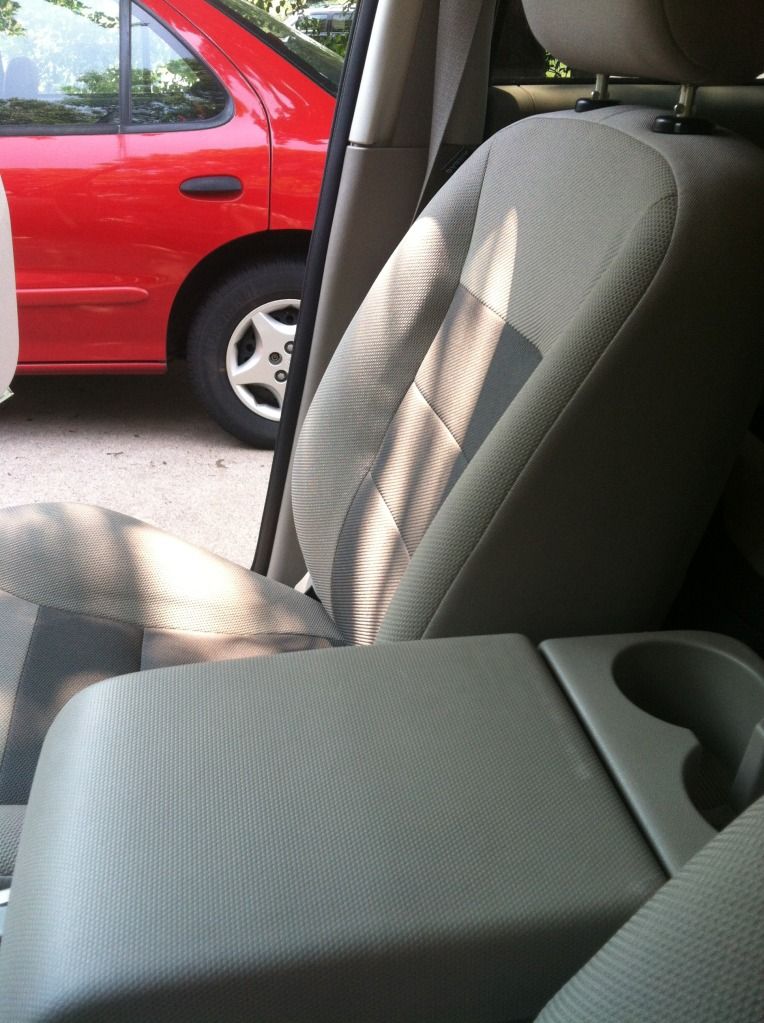 I must admit, I shed a couple of tears cleaning out the Explorer– that was the car we brought our baby girl home from the hospital in after all– but those tears dried up pretty quickly when Cory pulled up the driveway in my pretty mint green Escape. I'm extremely happy to have a slightly more fuel efficient vehicle that's much more reliable and (knock on wood) won't cost us a pretty penny in the near future. It's still a great family vehicle and will work great for our trips down to La Crosse to visit Cory's family.
We took her on her first "mini" road trip on Saturday to visit my aunt, uncle and cousins about an hour and a half away. They live on a lake so after a delicious lunch, we spent the rest of the afternoon into the early evening on the beach! Alea got to go on her first boat ride & loved jumping off the raft with the girls and I. She never ceases to amaze me with her bravery and love of the water!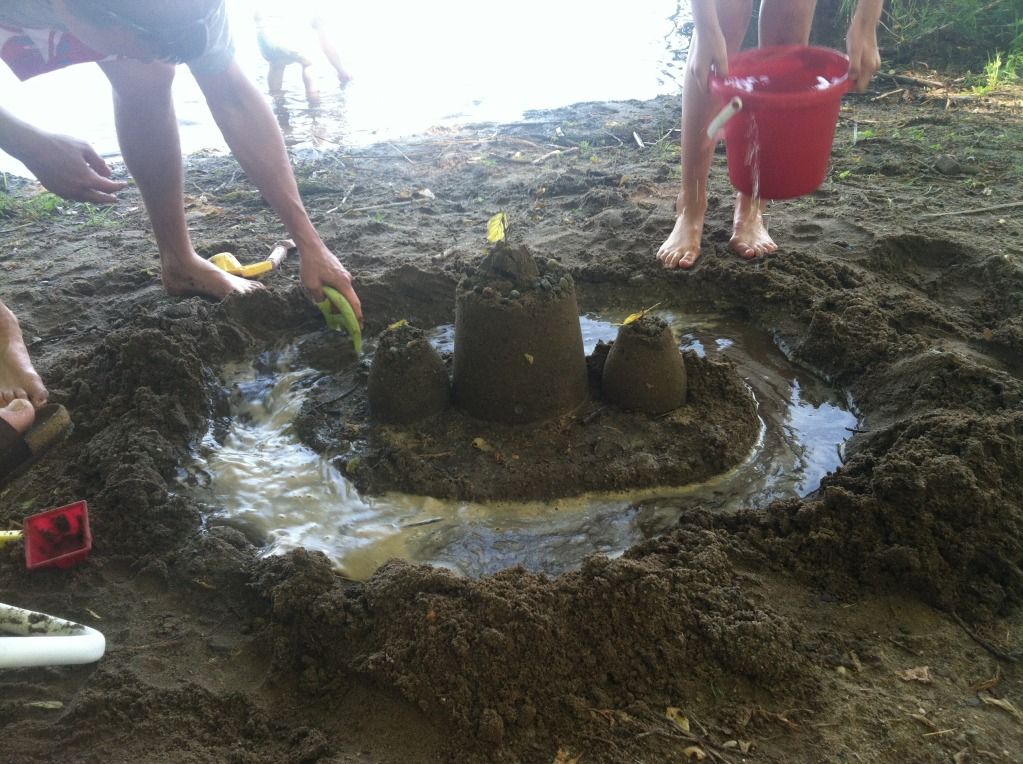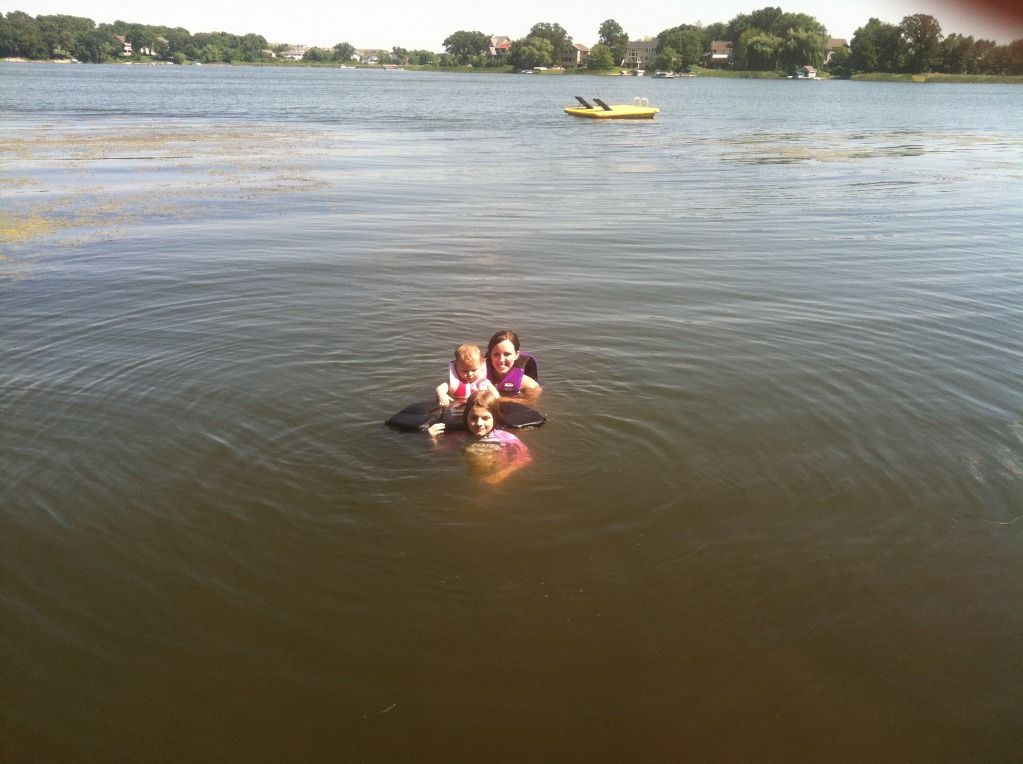 We even built an epic sand castle! Well, Cory, Alea, Carrie & Sarah did. I looked on and gave my approval 😉 Alea passed out promptly on our way home & went to bed quite willingly with little to no fight!
(Pardon the picture quality. iPhone's don't like to focus in the dark!)
Cory went to check on Alea before we went to bed and this is what he found! I promise you, I left her all tucked in and cozy after our nightly story and "Twinkle Twinkle Little Star" song, but she somehow managed to slide on out of her bed, plant her feet flat on the ground and continue to sleep while standing up! I think the lake tuckered her out a bit, what do you think?
I'm linking up with the sweet Alli of and I think you should too!