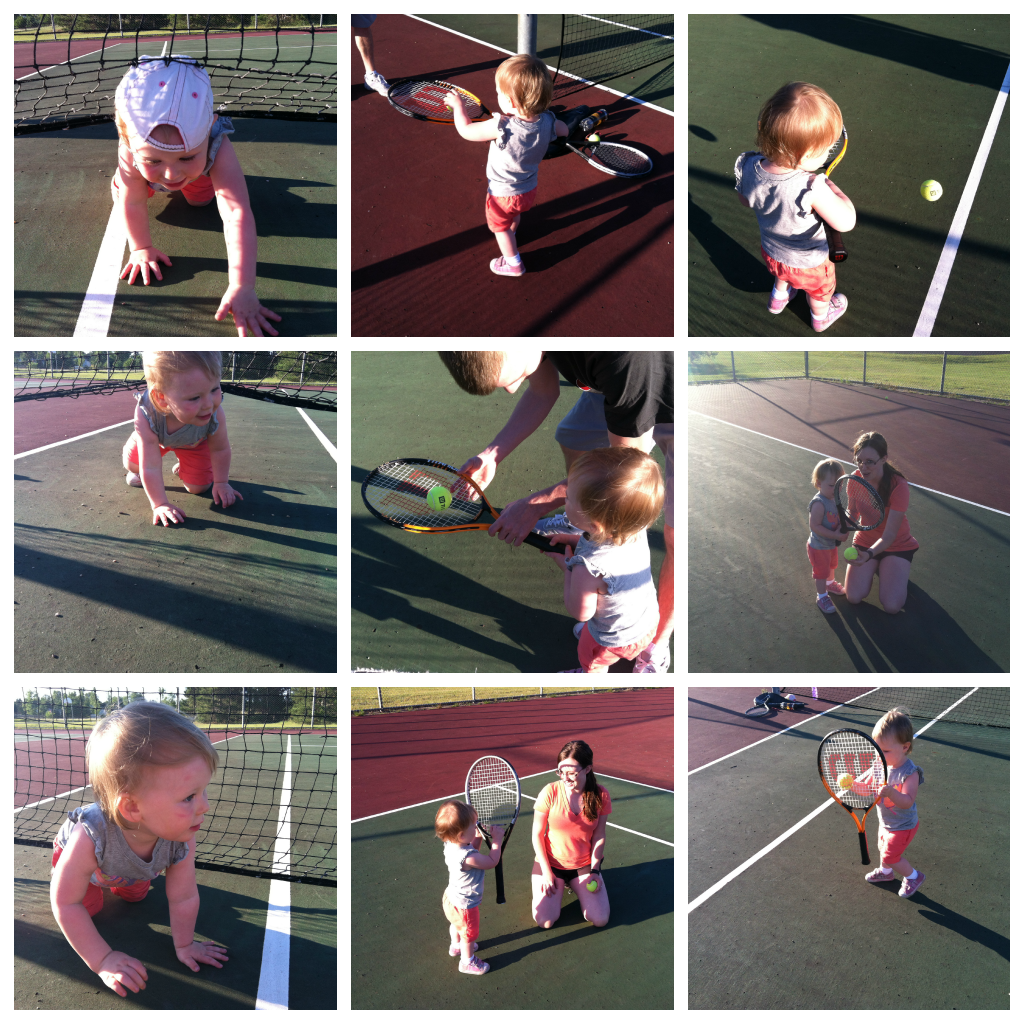 I played a lot of tennis growing up. I started in 6th grade and played through my sophomore year of high school. I'm not even sure why I quit, because I loved it so much. I even took lessons at the local athletic club and I'm not going to toot my own horn or anything (okay I am), but I was pretty good! Not the best, but I did my thing. I felt alive on the tennis court. It was something I was actually good at. Something I could do for myself. I always liked playing singles as opposed to doubles too. I'm not a team sport kind of gal and I loved having the whole court to myself.
Cory and I played tennis here and there together when we first started dating, but stopped when I got pregnant with Alea. We recently took Alea to the park by our house to play and my heart melted all over that tennis court to watch her with a racket in hand, trying her hardest to play like mommy and daddy. She looked like she actually liked it & that made me truly happy.
I want Alea to find that same love as I did for something. Not necessarily tennis, but I want her to find joy in an activity whether it be dance, softball, singing, heck, scuba diving. I just want her to feel that pull that we get deep within our hearts when we find something that we truly love to do.
& that will make me truly happy as well.