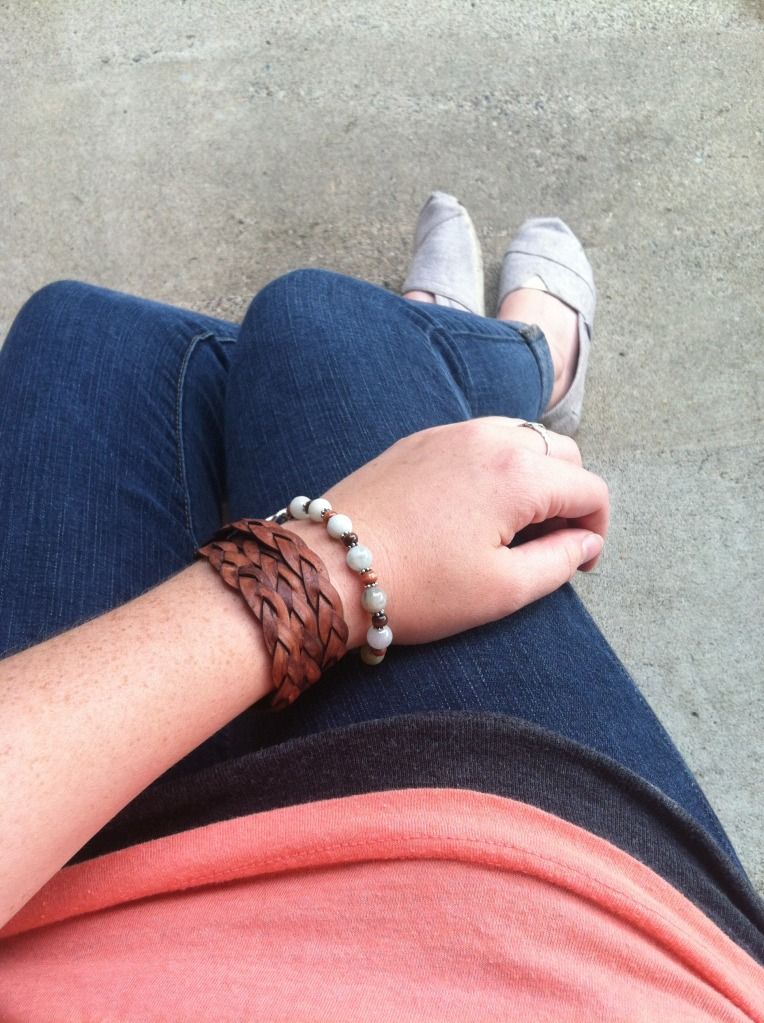 what i'm wearing– shirts: old navy, jeans, bracelets: payton woodcraft
i have a lot of things going on right now in my life. a lot. and it can be really overwhelming. scratch that, it can be extremely overwhelming. every single day i doubt my ability to handle it all. my house is messy. disorganized. and i can never seem to keep up with the laundry or the dishes. but you know what? i'm extremely
thankful
. so many people don't get the opportunity to go to school. or to finish school. neither of my parents finished college– and i want to. yes, i want to make a better life for my baby girl and for my family, but i want to do it for myself too. i feel guilty saying that. like i'm being selfish. but i have serious goals for myself and i want to accomplish them. i want to know what it feels like to truly be proud of myself for accomplishing what i've set out to do. i want to know that all this hard work, tears, and time spent buried in textbooks will all be worth it in the end. and it will. it's just a very overwhelming and scary process getting there. my goal for this semester and probably for the rest of my life:
to build confidence in myself & my abilities.
i've spent so much time throughout my life being scared to do things in fear of not doing it right or perfect or not being good enough. i'm done with that. i'm done being scared. i'm going to tackle everything in front of me head on. i'm going to take the bull by the horns, so to speak. and if that confidence i need doesn't come to me right away, i'm going to fake it. i'm going to throw my shoulders back and keep my chin held high and show everyone that i can do this. i can do this.
(this month's featured advertisement:)