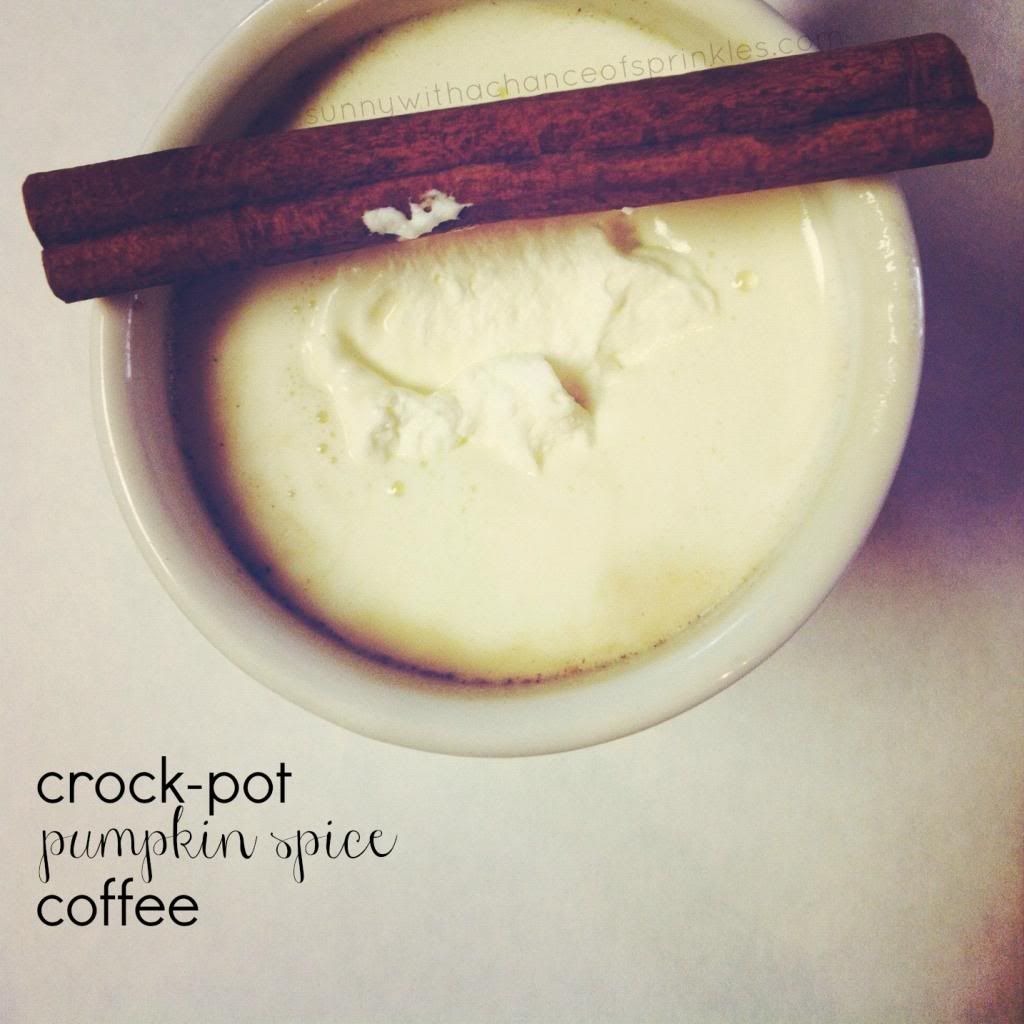 I got lots & lots of requests for this recipe after I posted this very picture on Instragram (@_sunnysprinkles) today. You ask and you shall receive! I decided to jump on the computer quick and post the recipe for all of you who asked + for all you other lovelies as well! Enjoy + let me know how you like it!
crock-pot pumpkin spice coffee:
6 cups of strongly brewed coffee
3 1/2 cups milk
2T cinnamon
1/2 tsp nutmeg
1- 15oz can pumpkin
1-2 cups of sugar (to taste)
3T vanilla extract
Cook on high for 2 hours and serve with homemade (or store bought) whipped cream + a cinnamon stick
homemade whipped cream:
1/2 cup whipping cream
1 tsp powdered sugar
Dash of vanilla extract
Mix at a high speed until peaks develop
————————————————————————————————————
This recipe is just delicious. It makes an entire crock pot full and will hopefully last you a couple days… unless you drink coffee like I do! Keep it refrigerated when not in use. This is a great recipe for holiday parties, pot lucks, or just as a way to pre-make all that study fuel you might need before a big exam. (I made it specifically for the latter.) Any occasion you make it for, I hope it keeps you toasty warm and makes your taste buds oh so happy.
this month's featured ad: