I had a completely different post written out for today. One that involved a little pity-party about how stressed I am with this whole nursing student and mother thing, but that post went right out the window when Alea threw together this outfit: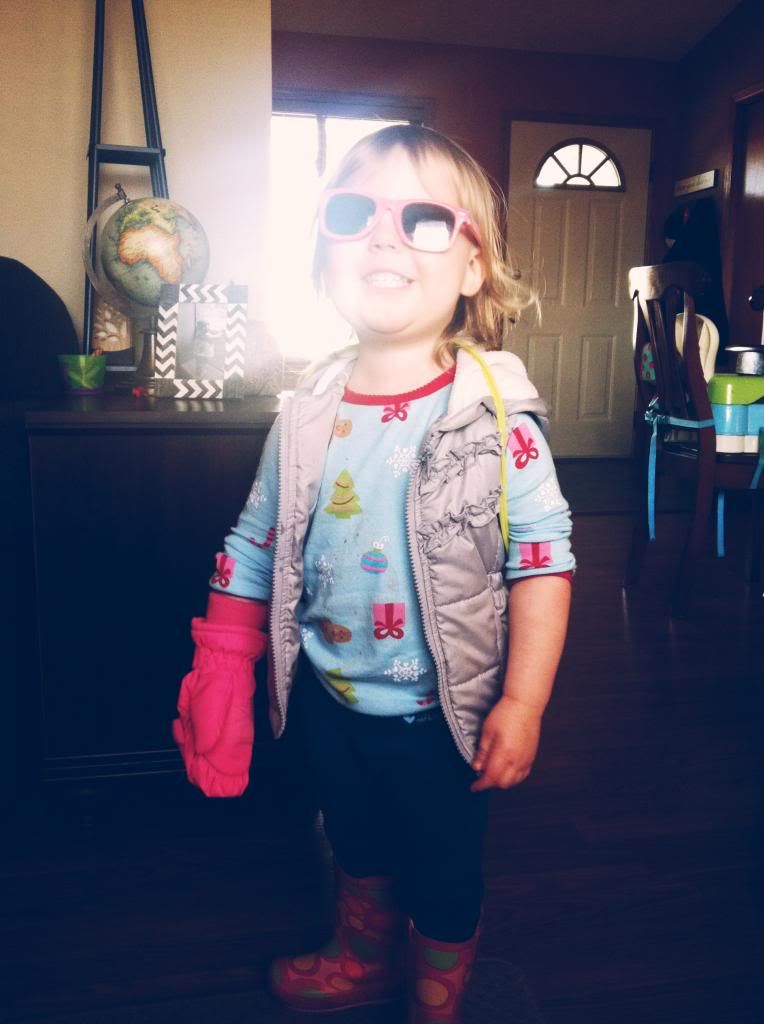 You see, this little girl is a little obsessed with Just Dance 4 right now. (Review to come tomorrow). And she likes nothing more than dancing around the living room to all the songs, not necessarily playing the game, but just dancing! Now her latest thing is trying to mimic the outfits of the different dancers on the game. This one is Justin Bieber. The one glove, open vest and sunglasses anyways. I think the rain boots (on the wrong feet) and the Christmas shirt are her own individual touches. This girl… there's never a dull moment with her!
In other news, I got a new blog design! Do you love it? Natalie from Ohemgee The Blog threw it together for me the other night and she did an amazing job. I'm in that phase now where I just visit my blog a couple hundred times a day just to stare at it 😉 Interested in checking out more of her work or getting a new blog design yourself? Check out her design blog and tell her I sent you! There's nothing like a fresh new blog design to refresh your creativity & renew your love of blogging!
What's bringing you joy today?