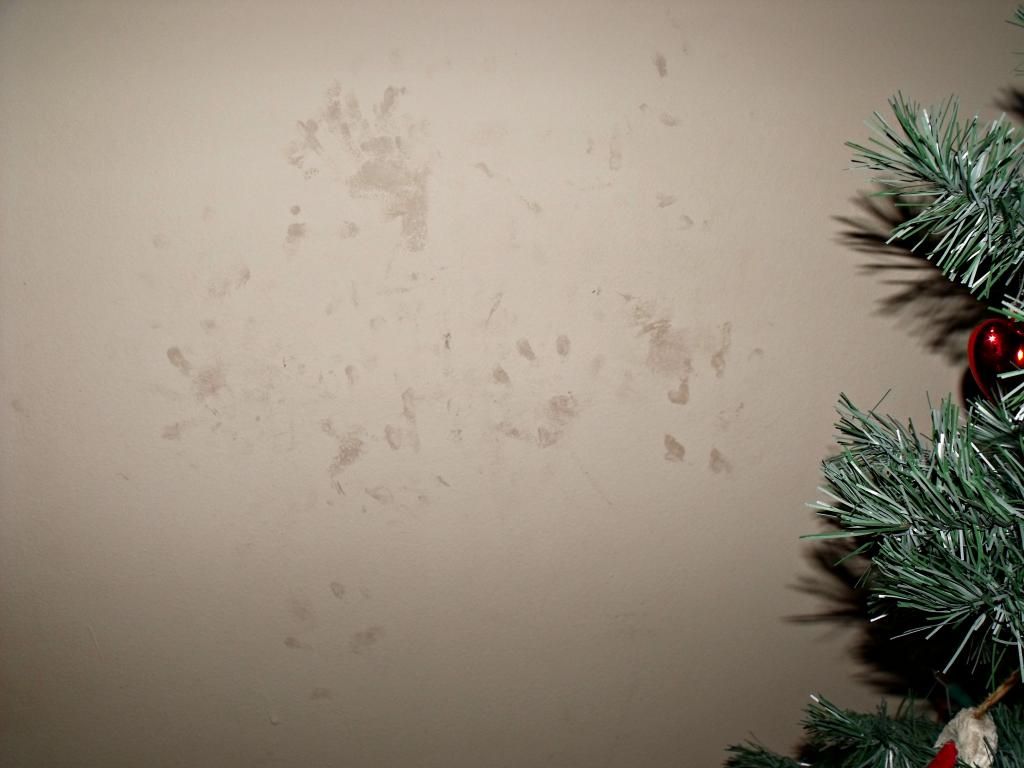 I get in a lot of sticky situations with Miss Alea. Whether it's a tantrum throughout the entire grocery store because I didn't let her sit in the cart with the car (horrible mother, I know) or walking into her all too quiet bedroom to find her covered head to toe in her favorite lavender scented lotion, there's just never a dull moment with this girl. You all know I've been studying for finals lately, right? I think I've mentioned that
(way too much)
a few times. Well, I was sitting at the breakfast bar in our kitchen going to town, studying like a mad woman while Alea watched Caillou and ate some fruit snacks. She was all to quiet (are we sensing a pattern here?) so I went to go see what she was up to, only to find the little hand prints (pictured above) stamped across our wall. Let's just say: 1. Her daddy wasn't too happy with me when he got home. 2. We kind of need to repaint anyways and 3. This could have all been prevented with Wet Ones!
Enter your own Sticky Situations moment on
Wet One's Facebook page
for your chance to win tickets to Six Flags or even an iPad Mini!
I participated in a campaign on behalf of Mom Central Consulting for Wet Ones. I received a promotional item to thank me for participating.
Check out this month's featured advertisement: