Alea and I had SO much fun with our very first
BabbaBox
. When we saw that pretty little green box on our doorstep, we couldn't help but open it right away! We almost had more fun opening it to see the surprises inside! Our box was outer-space themed!
Being a mother and nursing student, it's extremely hard for me to find time to spend purposeful time with Alea. As sad as it sounds, it's true. I'm busy studying or I'm a catching up on laundry or dishes that need to get done. However, with this BabbaBox, it's given us a little list of things to do together and spend purposeful and productive time together while also teaching her new things & new skills. It really was beneficial time and time well spent.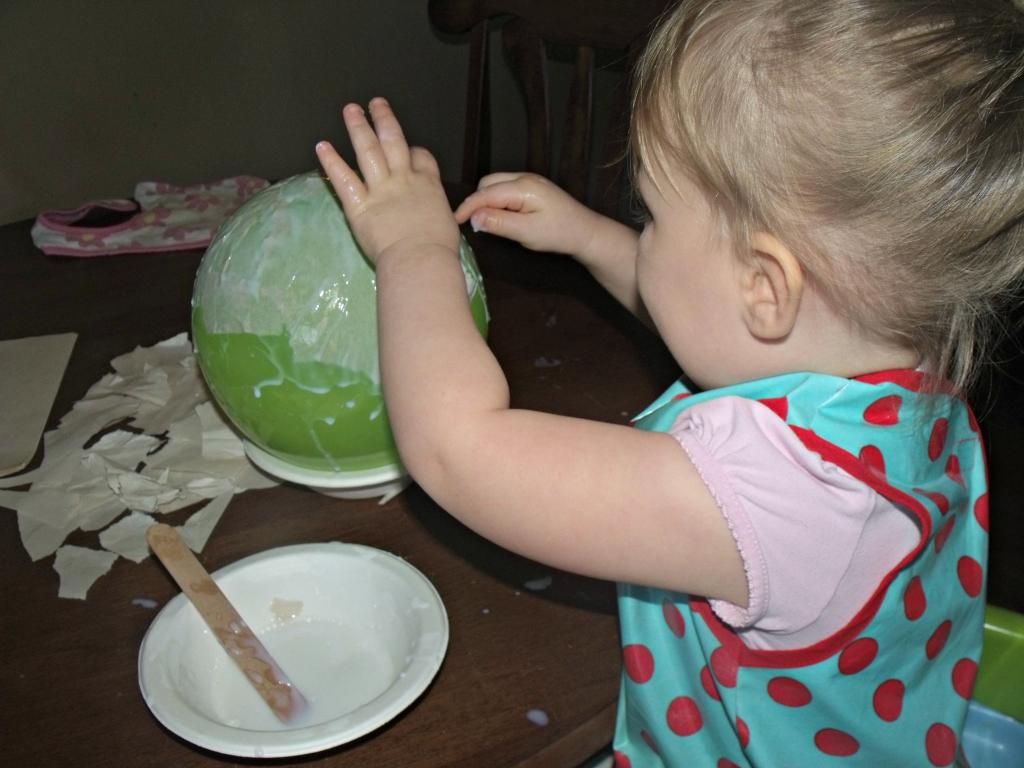 The BabbaBox focuses on four different aspects: create, explore, storytell & connect. In our specific box, we received two create projects, binoculars for exploring, a book about stars for the story telling portion and then an app for my iPhone for connect. Our favorite project was definitely creating our moon night light! It was a paper mache project, and I'll have to admit, I was a little nervous about all that goopy, gluey mess, but it was so.much.fun! Was there a mess? Of course there was, but then we incorporated a little water play into our fun when we were cleaning up.
And did I mention they included an adorable star wine-stopper for the parents? Too cute!
My favorite part about BabbaBox? I love that it's main focus is to not only direct your playtime with your child, but it's also aimed at helping your child to develop their creativity as well as important developmental skills. For example, in our moon night light project, one of the important developmental tasks they pin-pointed was tearing of paper. I thought nothing of it until I had to help direct Alea with tearing the paper into various sized strips. It really is an important developmental task & being the boxes' various projects are created by those educated in child education and development, I can guarantee your child will be learning all kinds of important things while still having a great time!
Alea had a blast with each and every one of these activities and I just know that your kiddo(s) would too.
BabbaBox is a theme-based box delivered to your door that allows you to enjoy a little convenience and inspiration! As any parent can attest, the most important thing you can give to your child is quality time. BabbaBox makes this possible by helping you to save time, money, & mind space.
Just think! Fantastic monthly activities with ALL the materials for kids ages 3-6. Included in the box are 3 projects + 1 bestselling book + digital download + parent surprise gift!
The best part? Babbabox makes a GREAT unique gift during the holiday season.
Act now! Get 50% off your first month when you sign up for a monthly membership using the code, SWAY100. Offer expires December 31, 2012.
This is a sponsored post written by me on behalf of BabbaBox. The opinions and text are all mine.
Visit this month's featured shop!