Today I have a fabulous D-I-Y tutorial for, what I think would be the perfect Christmas present for anyone on your list this holiday season.

Personalized Coffee Mug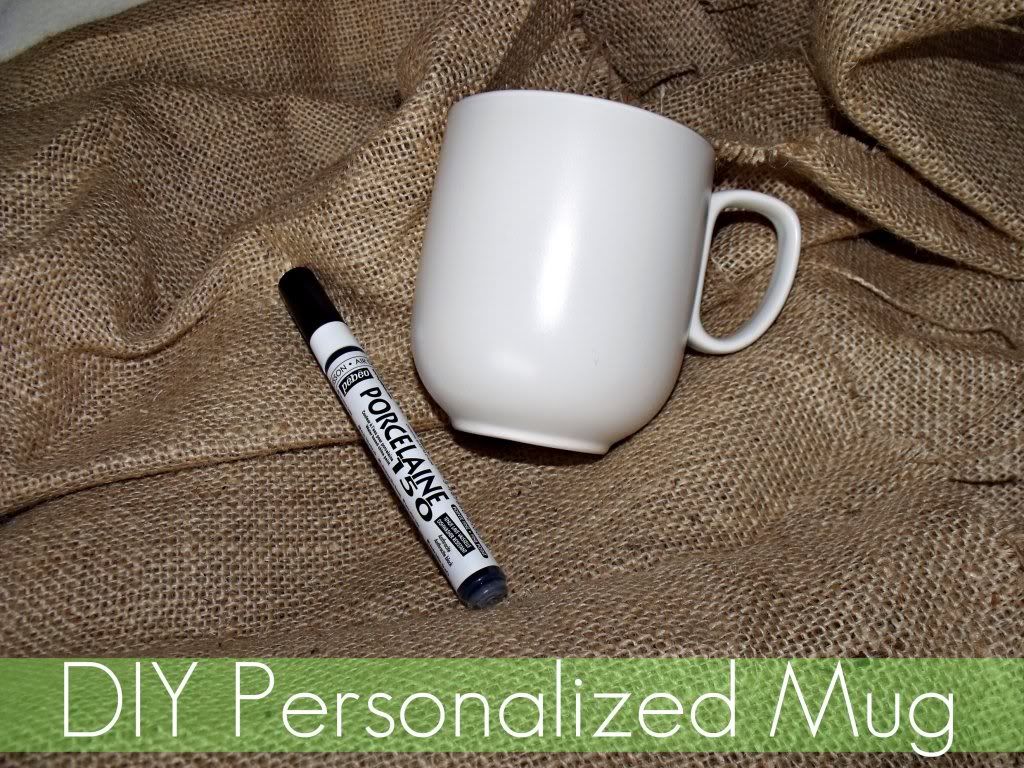 Materials Needed:
>>>Porcelain Pen– (I got mine for $3.99 at Michaels)
>>>Coffee mug– (I got mine for 50 cents at the thrift store!)
Did I mention this is a fabulous and CHEAP gift idea?
Now for the fun part. Decorate the mug however you'd like! There are so many possibilities! Before you get too crazy though, set your oven for 300 degrees Fahrenheit.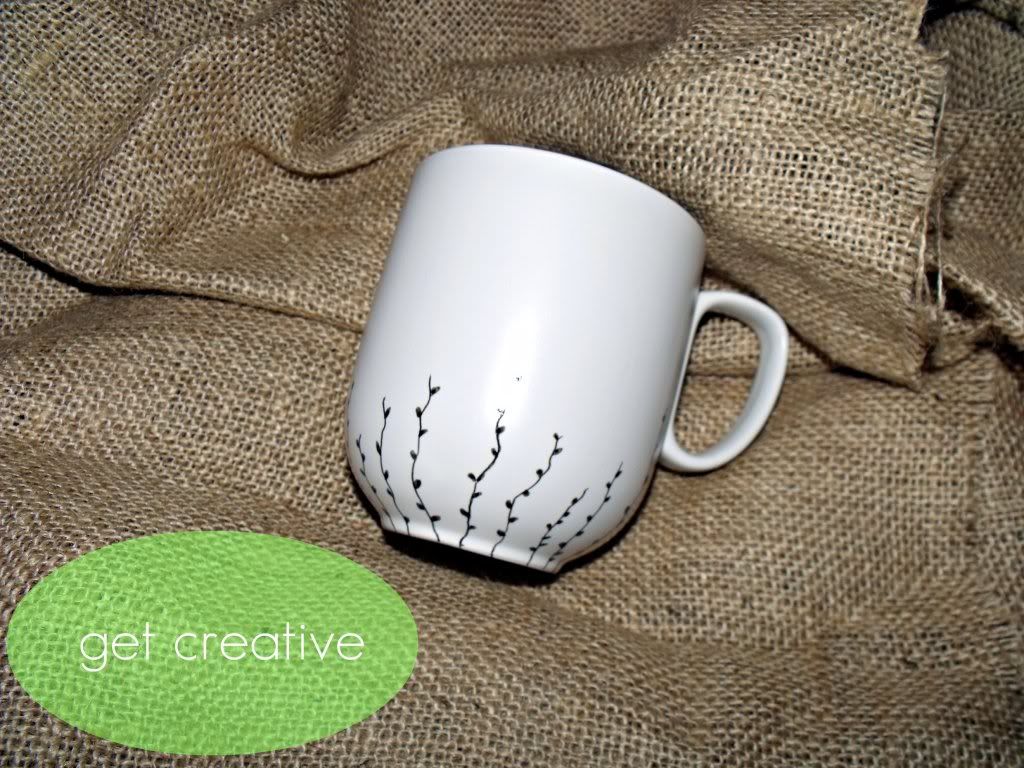 After your design is complete, place on a baking sheet in the oven for 35 minutes– unless you use a different kind of pen, then follow the instructions specific to your brand of pen– and allow your mug to sit and dry for at least 24 hours before using or washing.
I hope you all enjoyed this cheap & easy tutorial. If you decide to make your own, I'd love to see! Just think how perfect these would be with your recipient's favorite tea, hot cocoa, or coffee stuffed inside!