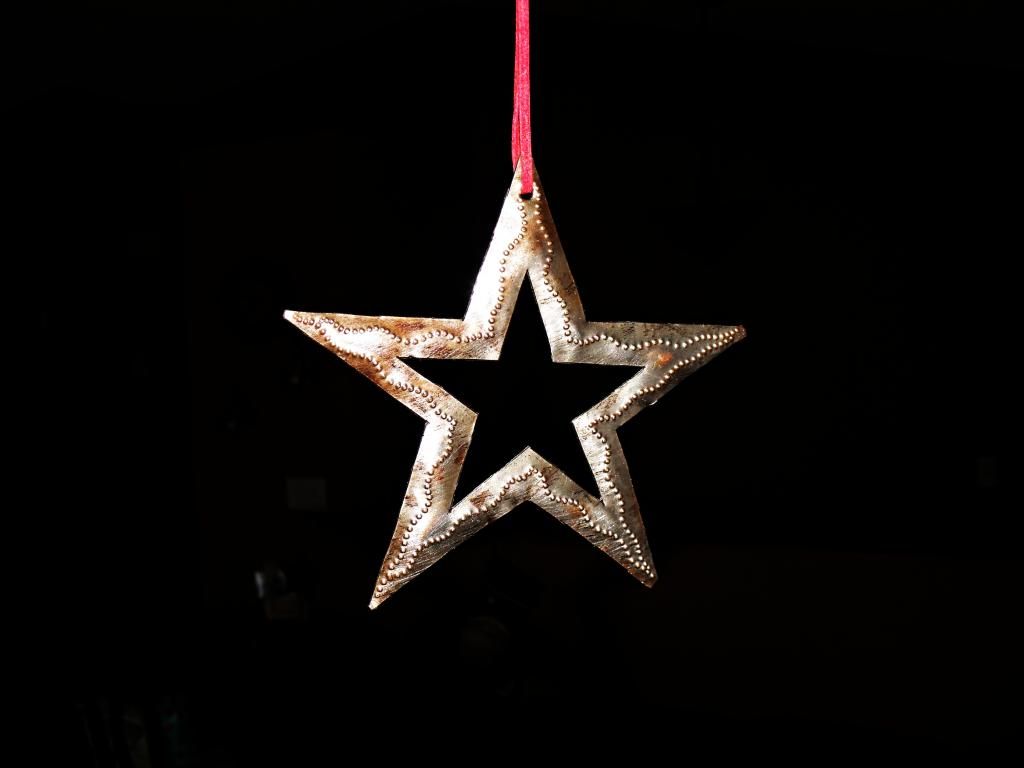 The star in my life right now is my daughter Alea. Sometimes she drives me crazy & sometimes she makes me want to pull my hair out, but all she has to do is smile & I know that everything is right in the world. She encourages me in her own special way every single day to pursue my dream of becoming a nurse to help support her & our family even more. I want her to grow up being as proud of me as I am of her. Who is the star in your life?
It's the season of giving. I'm sure you've heard that more than a time or two, right? But why not practice it? By shopping Macy's Heart of Haiti line you can benefit handmade artisans in Haiti and get your Christmas shopping done at the same time. This is especially perfect if you're a last minute shopper like me! The collection features more than 40 home decor items including quilts, metalwork, jewelry and paintings all made almost entirely from recycled and sustainable items such as old cement bags, cardboard, oil drums and local gommier wood. There's literally a gift for everyone on your list! What's better than holiday shopping AND benefiting those in need? Not a whole lot, I tell ya!
Haiti is such a poverty stricken country, they need all the help they can get. With your help and contributions this holiday season and beyond, we can help these people who deserve it so very much. Through these contributions, they're not only just receiving monetary aid, but they're working for this and creating these gorgeous handmade items and learning skills necessary to making money to support their families. This method provides more long-term benefit for the Haitians involved, rather than handing them a check, which would only benefit them until that money ran out.
I was selected for this opportunity as a member of Clever Girls Collective, and the content and opinions expressed here are all my own. #CleverHaiti