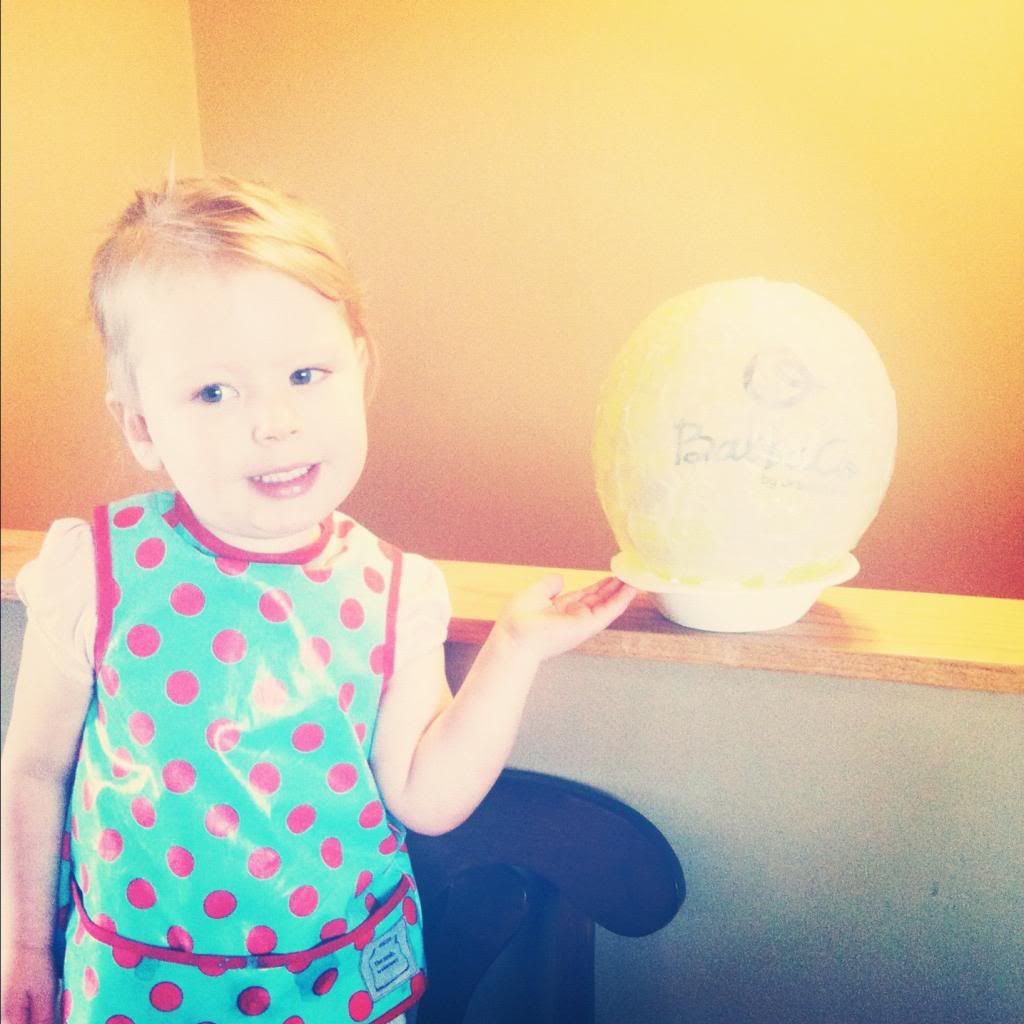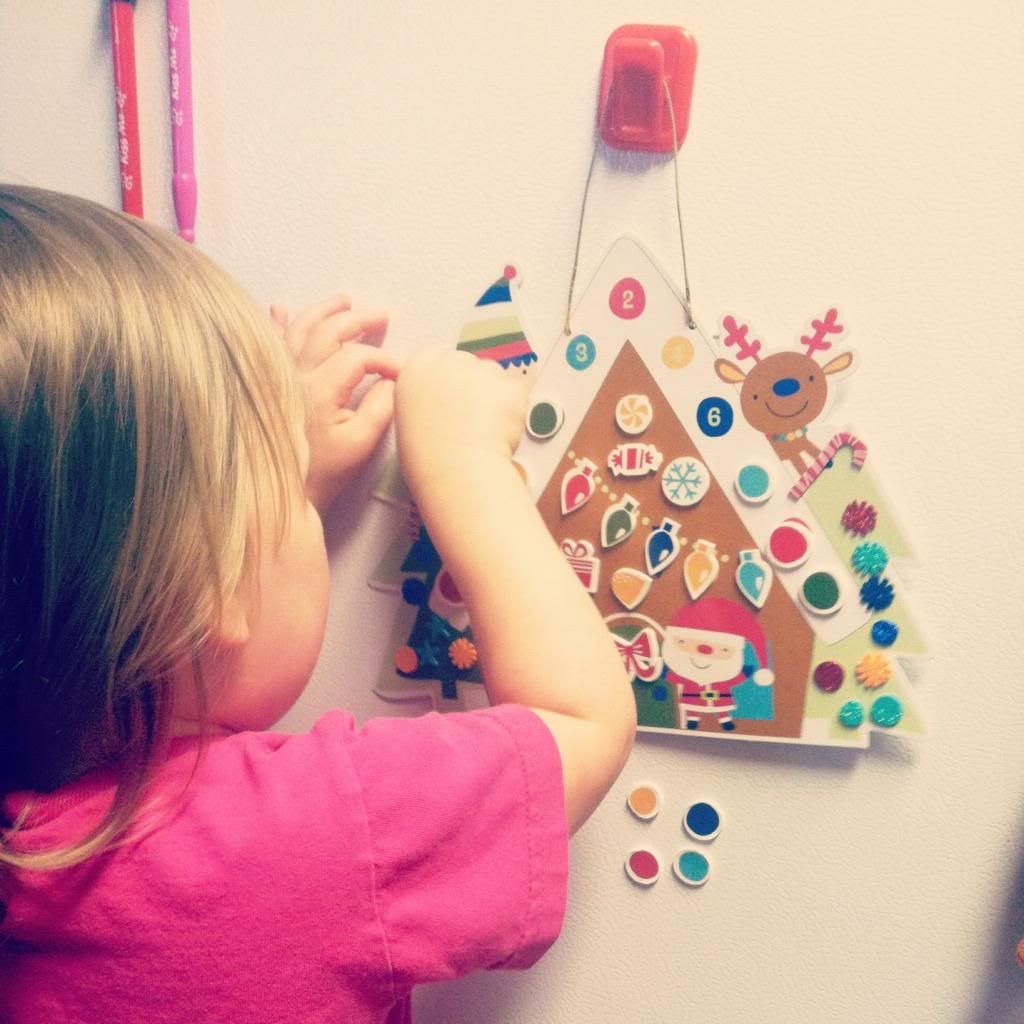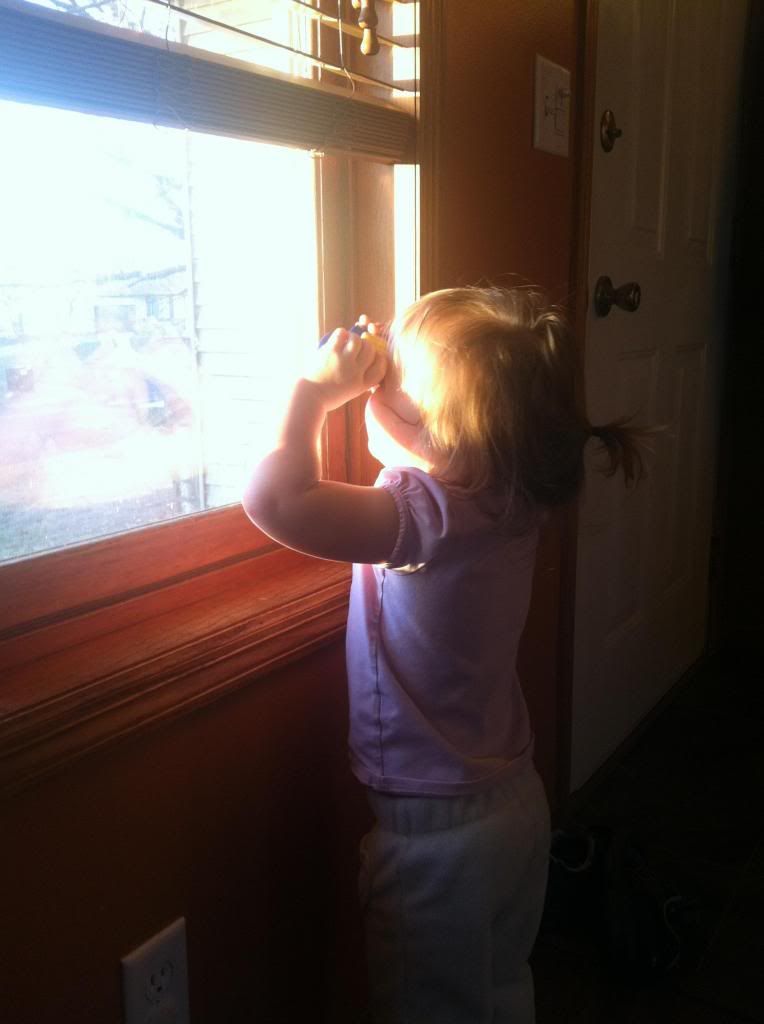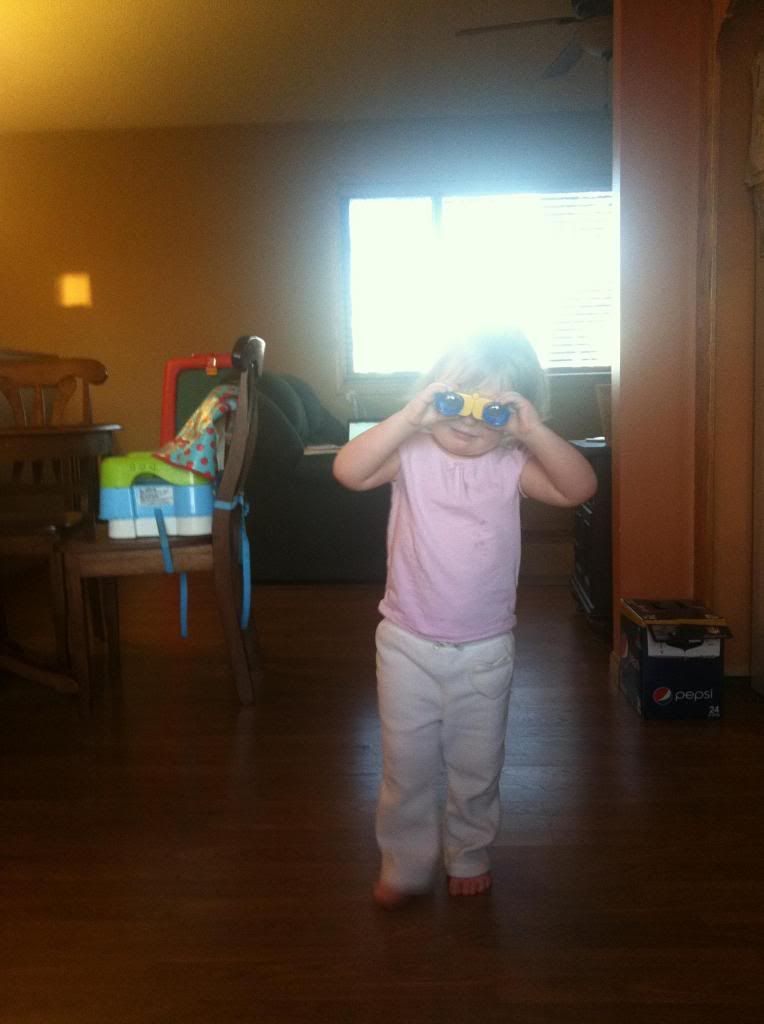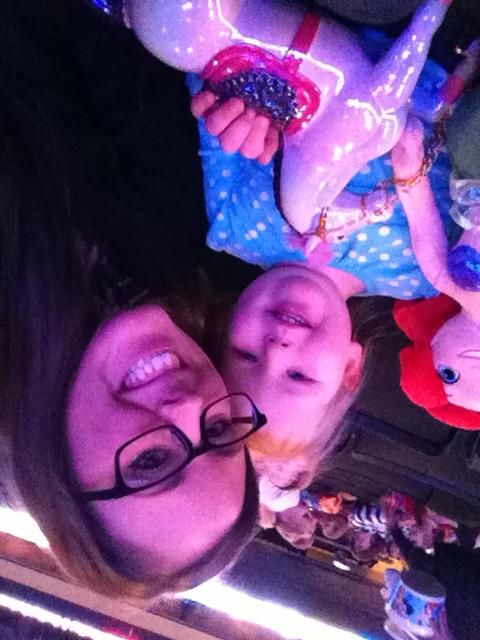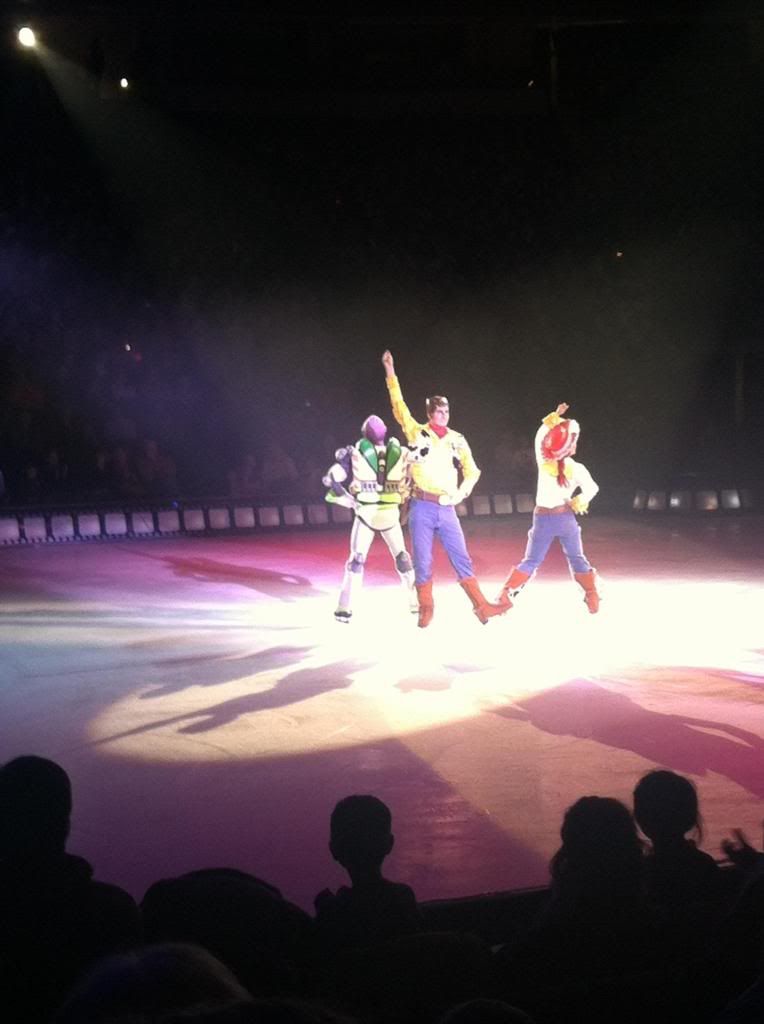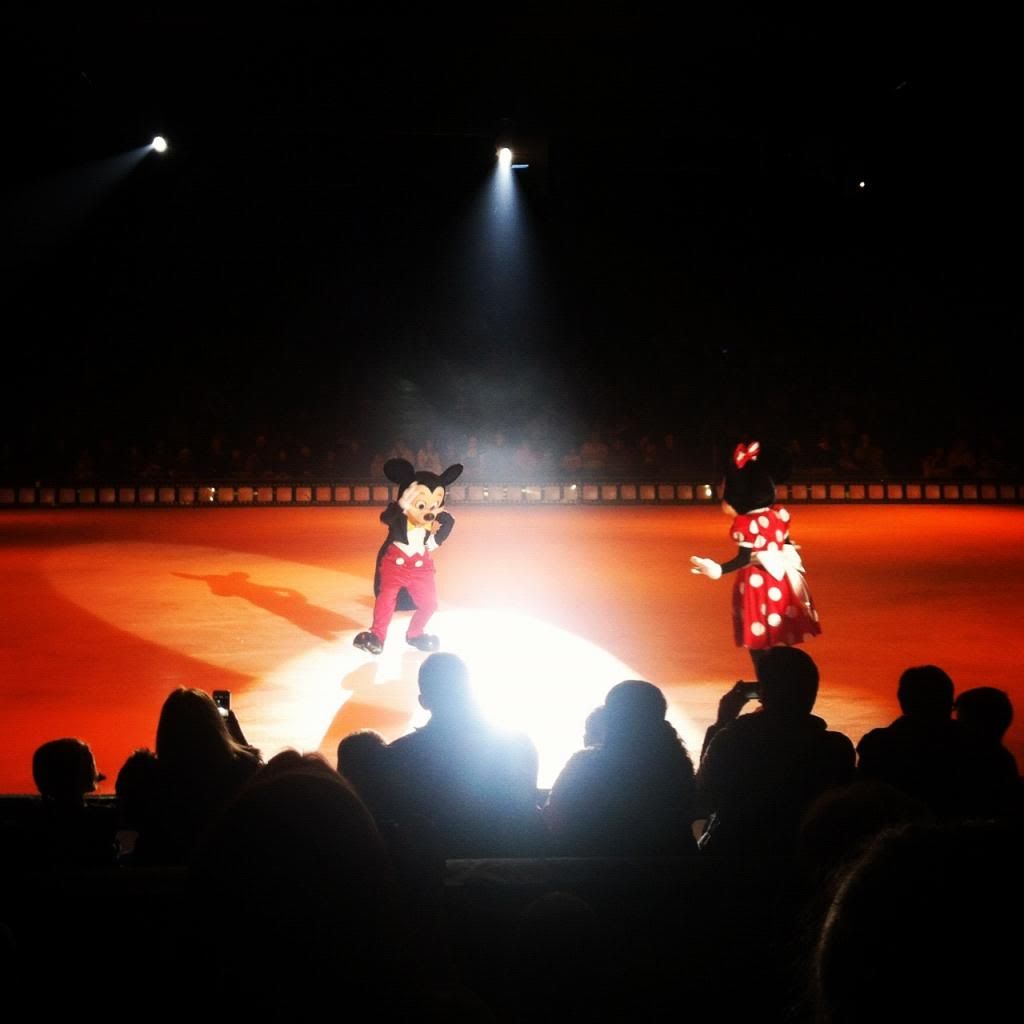 The start of the week it was just warm enough for me to enjoy my cup of coffee on the front step and now? We have about a foot of snow that got dumped on us in just a 24hr period. I don't mean to get all bah-humbug on ya, but all the accidents I heard about and the fact that the snow crushed my plans of a Target & Starbucks run with Alea on Sunday kind of ruined the joy in that fluffy white stuff. Hopefully Alea's boots from last year fit her still though and maybe we'll try and make the most of it and go out and play in it today!
The absolute highlight of our week would have to be going to Disney on Ice. I won tickets on this blog & I couldn't be more thankful! It was perfect timing with finals coming up, I know I won't be able to spend a whole lot of quality time with Alea while I'm studying. Boy did we have a blast on Saturday though! Just the look in her eyes was enough to make mine tear up. We invited our friend Maggie and her daughter Josie and they had a blast as well! I think Maggie & I almost had more fun than the girls reliving all of our favorite Disney movies!
We've also had a ton of fun with our BabbaBox we received in the mail a couple weeks ago! Those binoculars have kept Alea pretty busy & we've been working on lots of fun projects! Look for a full review tomorrow!
What was the high and low of your week?
Linking up with Life on LeRoy!
Check out this month's featured shop: