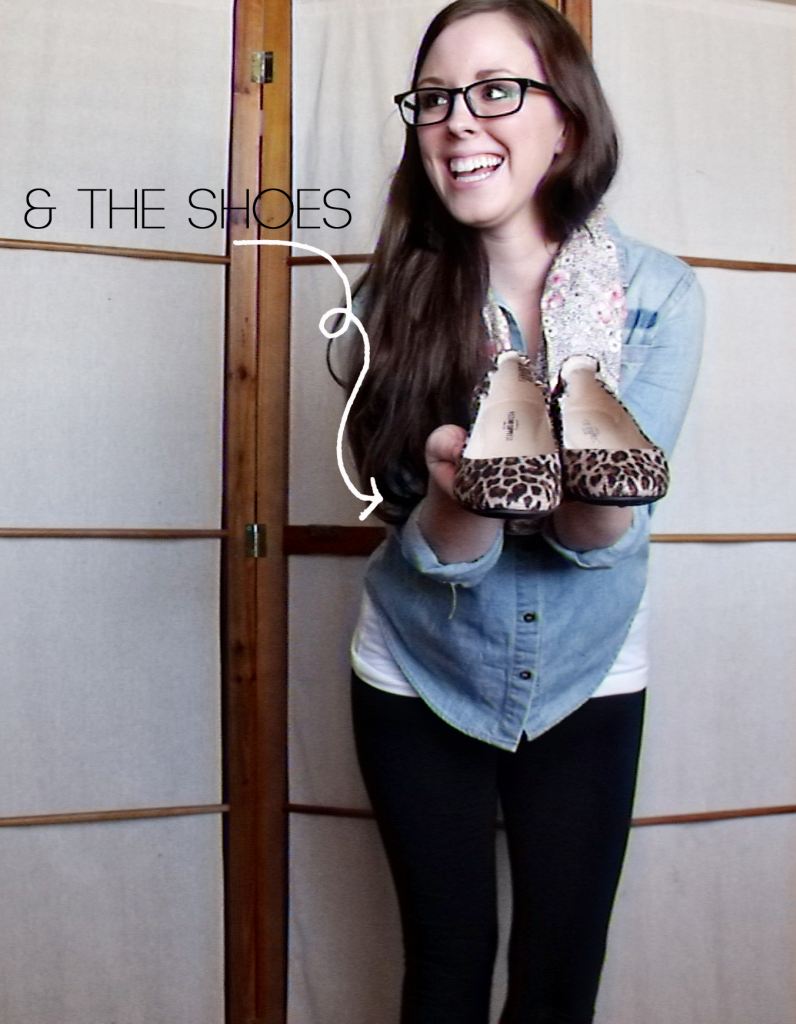 Yep, still no heels for me, but I'm absolutely swooning over my new leopard flats. (Can you tell?)
Thank you
Target clearance! As for these pictures? I've been scared for some time to take full-out outfit pictures. Like real life, setting the timer on my camera and hamming it up in front of the camera, outfit pictures. But it's a new year and a new season for Sunny with a Chance of Sprinkles and 2013 is all about taking risks. It's about doing things I never thought I could do. It's about breaking out of my shell and building the confidence that I know is buried somewhere deep inside of me. It's about finding
me
— regardless of how silly I might feel or how silly other people might think I look.
You guys might not know this about me, but I'm kind of shy. I'm kind of awkward at times and sometimes my anxiety gets the best of me. But guess what? No body's perfect, myself included. So lets just get over ourselves, let loose & give the world our biggest smile and our loudest laugh.
Here's to rockin' it this year, yeah?
linking up with the pleated poppy.