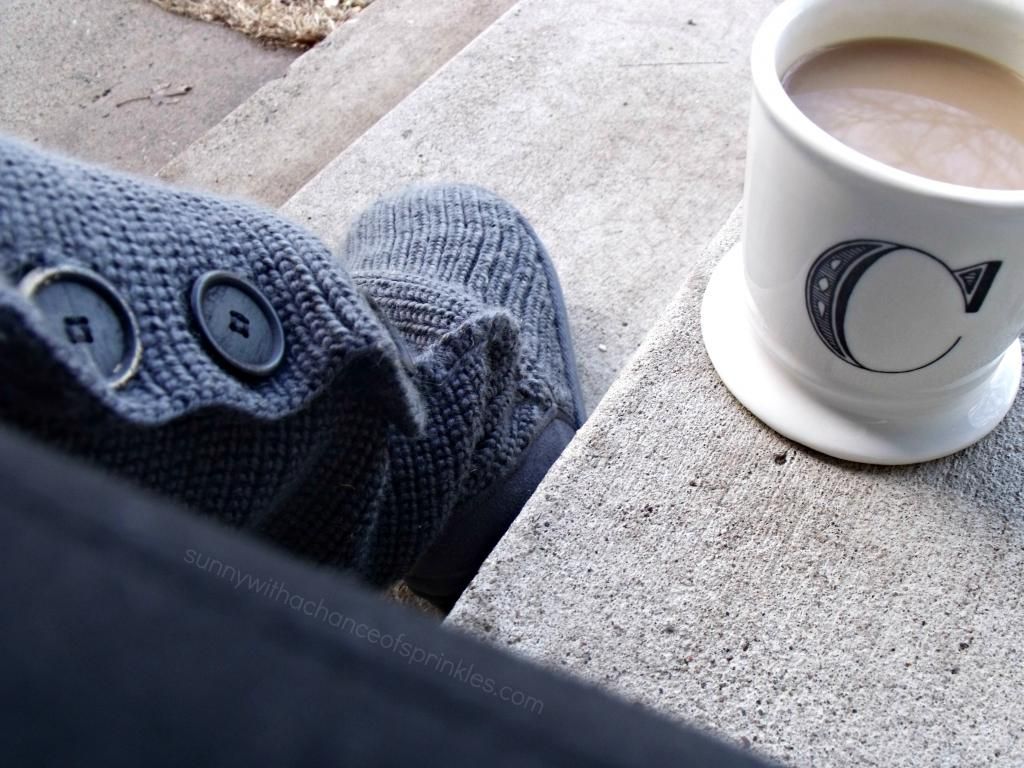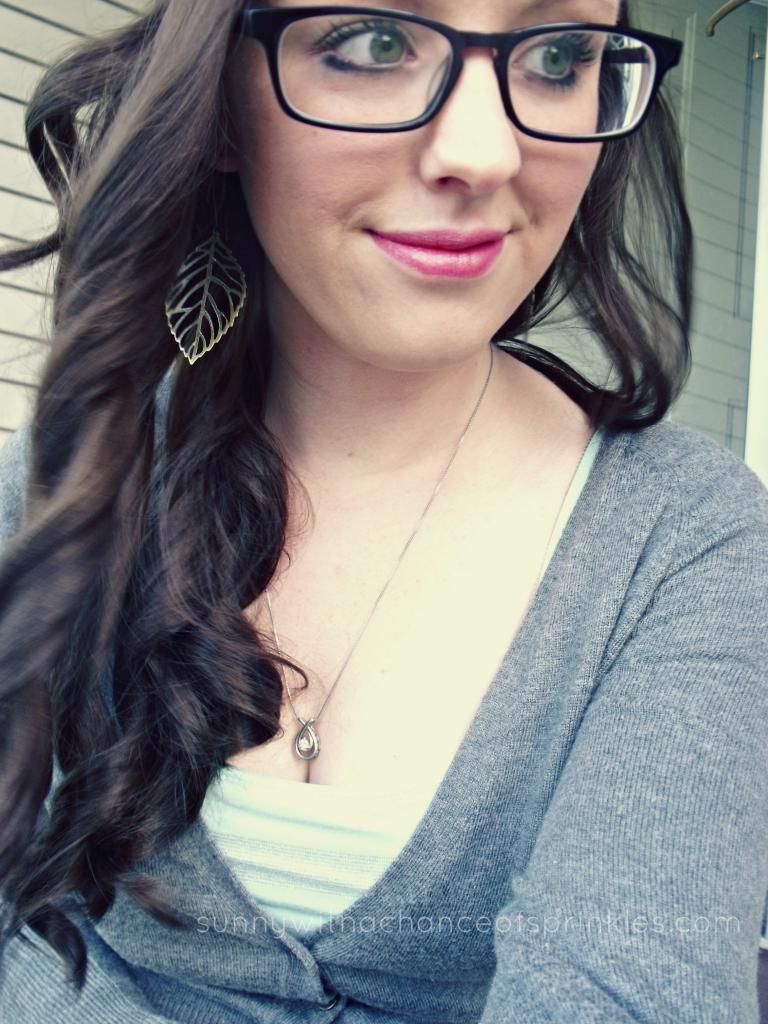 Tank, Cardigan & Yoga pants: Target//Boots: Hand-me-downs from a friend//Necklace: Gift from Cory
There's nothing I hate more than a shoe with heels. There. I said it.
There's nothing I love more than to be comfortable. Big cozy knit sweaters. Warm fuzzy socks. Dare I say, yoga pants? They're all right up my alley. I've been known to change into sweats within 5 minutes of getting home if we don't have any other plans for the night. And that lady at Walmart with yoga pants and no make-up on with her hair thrown on top of her head? Yep, that would be me.
It's not all about comfort though, it's gotta be cute too. Even though I was wearing my comfortable slouchy sweater boots, a pair of yoga pants and a boyfriend cardi, I still felt cute and put together.
And to brighten things up a bit, I used CoverGirl's BlastFlipstick to give me lips the perfect pucker of color & used the shimmer side to add a little sparkle to my day! Since the BlastFlipstick comes in a variety of different colors, you can customize your look on the go– in a flash. It's become one of my must-haves!
Yep, I'd say cute & comfy (with the perfect lip color) is the way to go.
I received the CoverGirl BlastFlipstick through
BzzAgent
to facilitate this review. I was not compensated for this post in any other way. #GotItFree
This month's featured advertisement: