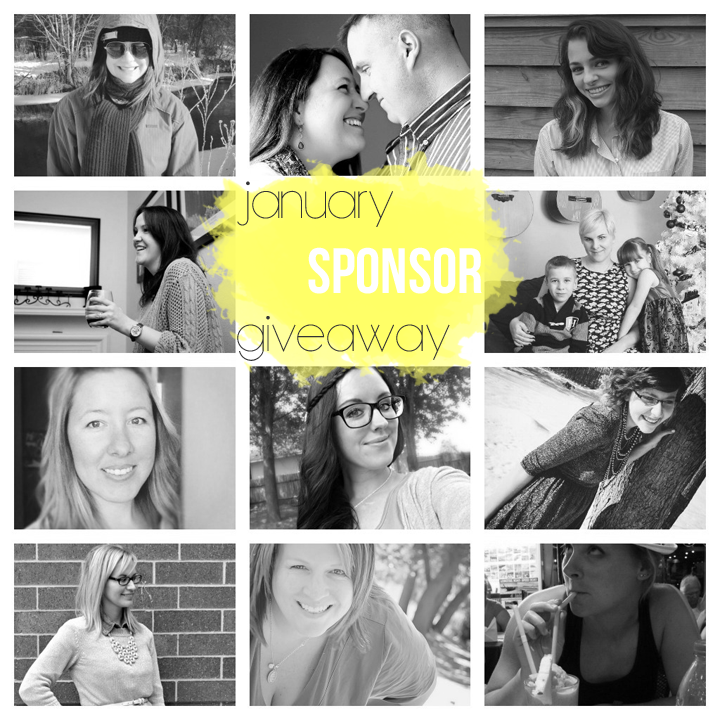 —————————————————————————–
Is it just me or did January just
fly
by? As each month goes past, it seems like they go by faster and faster. But January was another fun month for Sunny with a Chance of Sprinkles and I'm absolutely honored that these ladies and more joined me on my blog for January! It was a pleasure having them all and to celebrate the new year we're giving one of YOU the chance to win an Erin Condren Life Planner!
I'm on my second Erin Condren Life Planner and have absolutely loved it. They made some awesome improvements to this years– like laminated tabs, fewer pages to make a thinner book & have added several features you can choose to purchase along with the planner as well. I can't wait to see what they have in store for next year!
—————————————————————————–
—————————————————————————–
I wish you all luck in entering this giveaway & be sure to show these lovely ladies LOTS of love & support! They deserve it! Can't wait to pick the winner 1 week from today! GOOD LUCK!
—————————————————————————–
a Rafflecopter giveaway
Small Print: This giveaway is open to US residents only. Winner will receive an Erin Condren Life Planner courtesy of myself & my generous sponsors including shipping. Winner will be contacted via e-mail and if they do not respond within 48 hours, a new winner will be chosen.

Take a moment to check out this month's featured advertisement: