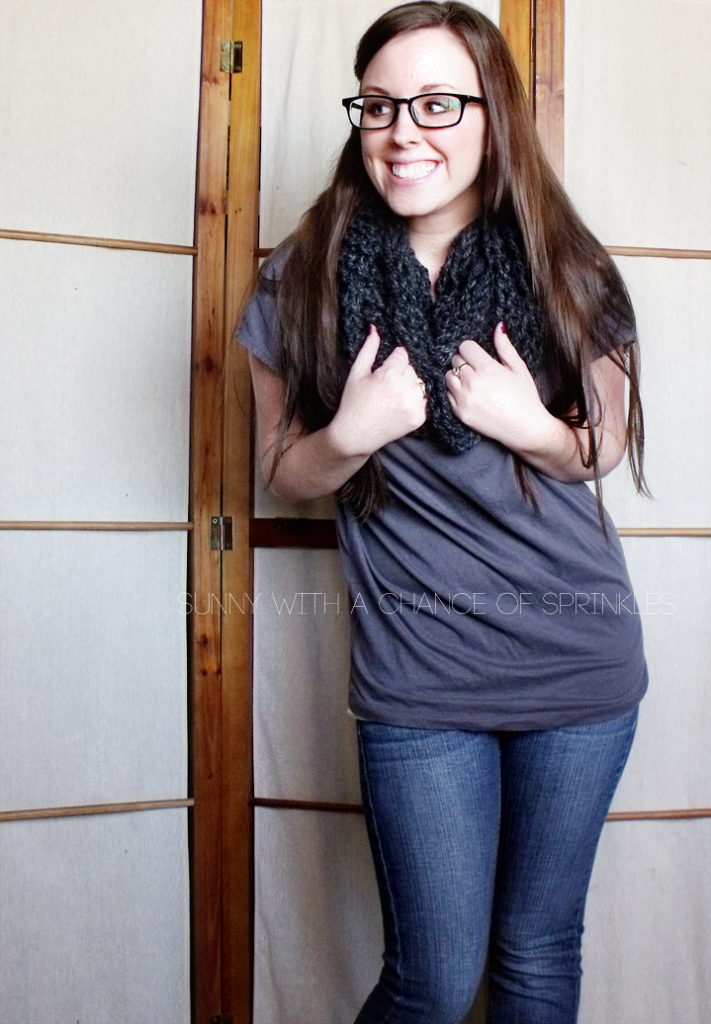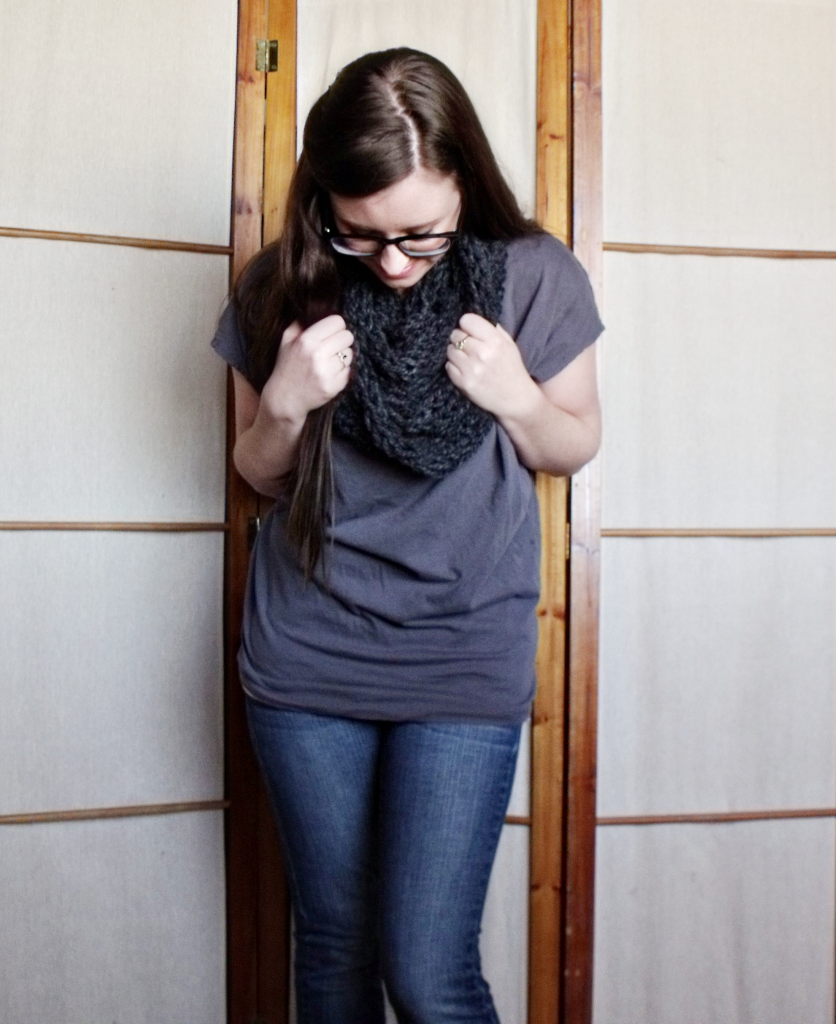 scarf c/o Gage Huntley Designs//jeans: not even sure//shirt: //glasses: Firmoo

Warm & cozy scarf? Check. Fashionable, broken in skinny jeans? Check. Baggy grey tee to cover up muffin top from said skinny jeans? Check! And we're good to go.
I'm really not being hard on myself when I say "muffin top." It's true. These jeans are about 2 sizes too small for me right now and I have a fluffy little muffin top when I wear them, but they're too cute to get rid of. But when I wear this comfy shirt (that allows plenty of wiggle room), you can't even tell!
Now please tell me I'm not the only one who won't give up her too-small-for-me skinny jeans and has a go-to muffin-top shirt? Come on. It's practically genius!
linking up with the pleated poppy.