Ever since I got my very first iPhone last spring, I've been obsessed with Instagram. I know I'm not alone in this obsession, but it's become one of my favorite ways to document our day-to-day lives, my favorite products, things I'm loving, recipes & even promote some of my blog posts.
In addition to posting my favorite moments, I love being able to see what is bringing others joy throughout their day. There's nothing more beautiful than some of the photos I see on Instagram, truly. What can't you find on Instagram? I find inspiration through recipe, outfit, and activities they're doing with their little ones and I hope that others feel the same way about my photos. It's like a little community of friends that goes so much deeper than the basic narcissism of the "selfies" that Instagram seems to be known for. (I'm guilty of a "selfie" or two, myself!)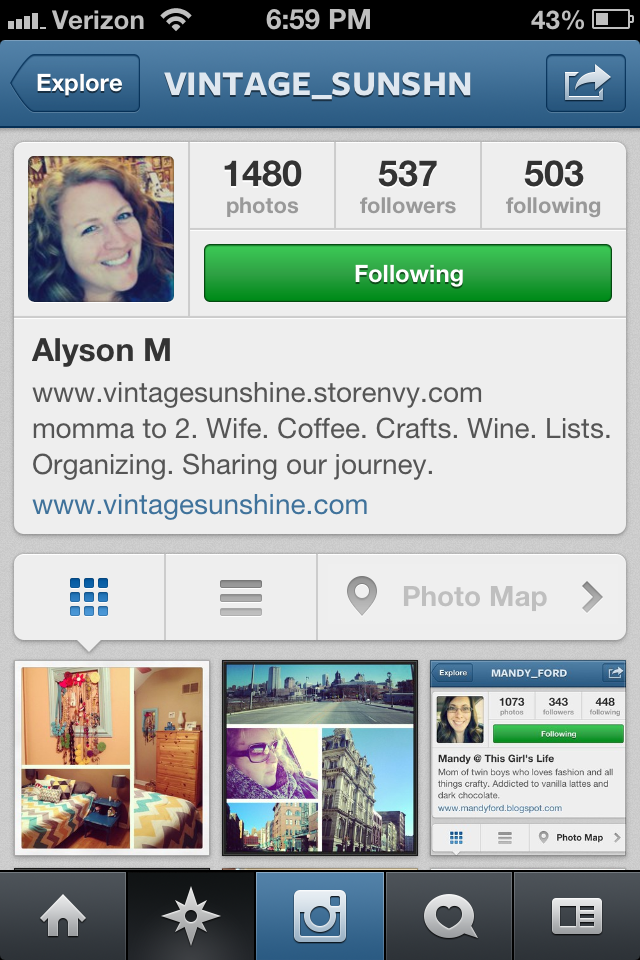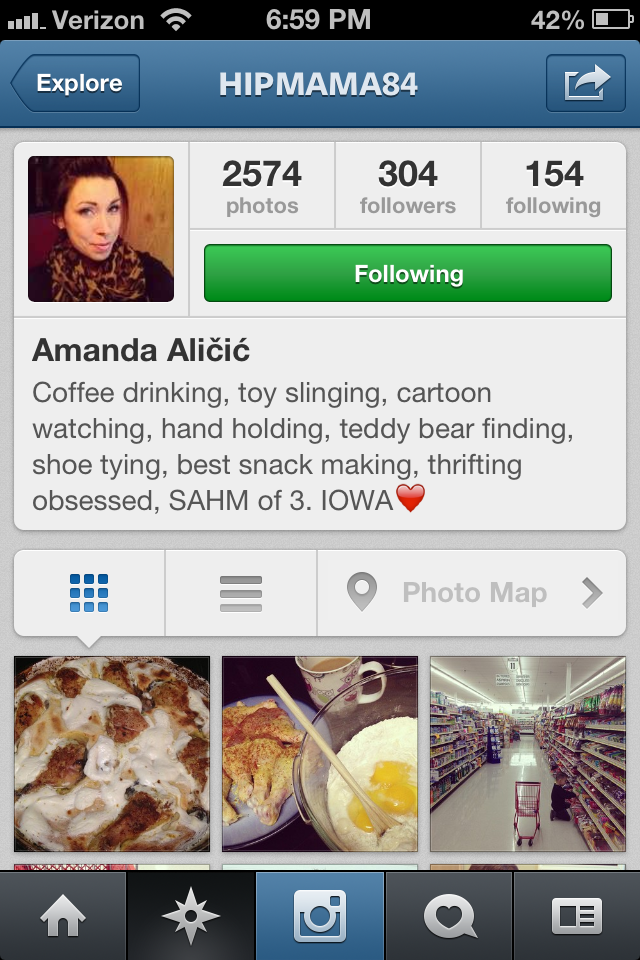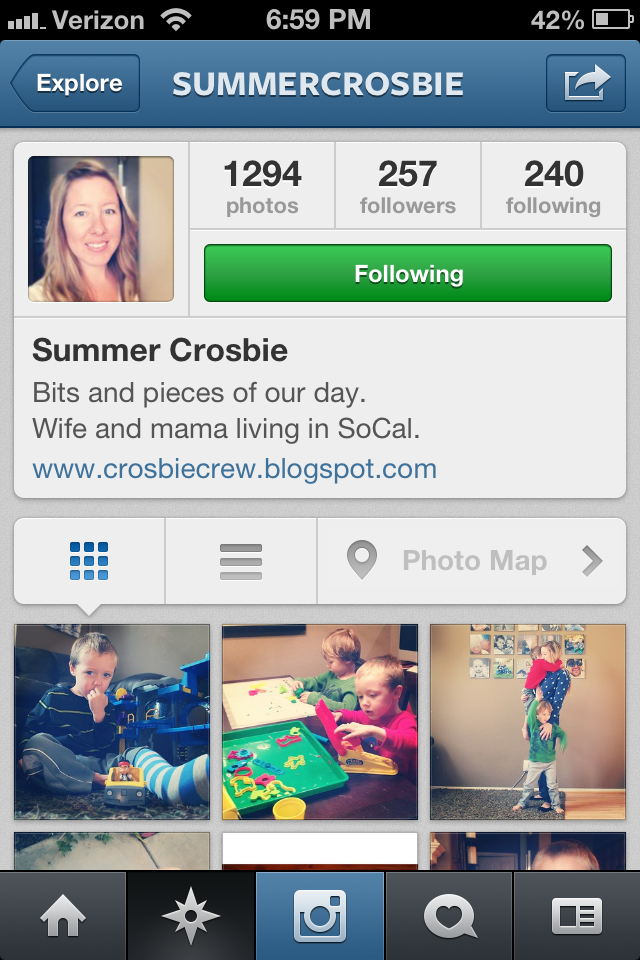 1.
Alyson
is one of my best blog friends. We talk literally every single day and it's almost surreal that we haven't even met in real life. I love seeing her
hoop creations
as well as all the adorable photos she posts of her kiddos. More than anything though, I love being able to see her new life in WI through the eyes of an ex-Californian! You can follow her on Instagram
here
.
2. Alissa posts adorable pictures of her children, some awesome outfit inspiration & I just love seeing the "behind the scenes" of Pollinate Media. You can follow her on Instagram here.
3. Amanda is definitely one of my favorites. She posts food pictures that are literally to die for. She's also a thrifting goddess and her finds are enough to make you green with envy! She's my go-to IGer when I'm looking for something yummy to cook or a fun little toy to buy for Alea. She's just plain adorable, too! You can follow her on Instagram here.
4. Summer has the two cutest boys! She's always posting fun little crafts she's doing with them and awesome family pictures. Did you know last year she took a family picture every single week? That's 52 family pictures! I'm so envious of her dedication! You can follow her on Instagram here.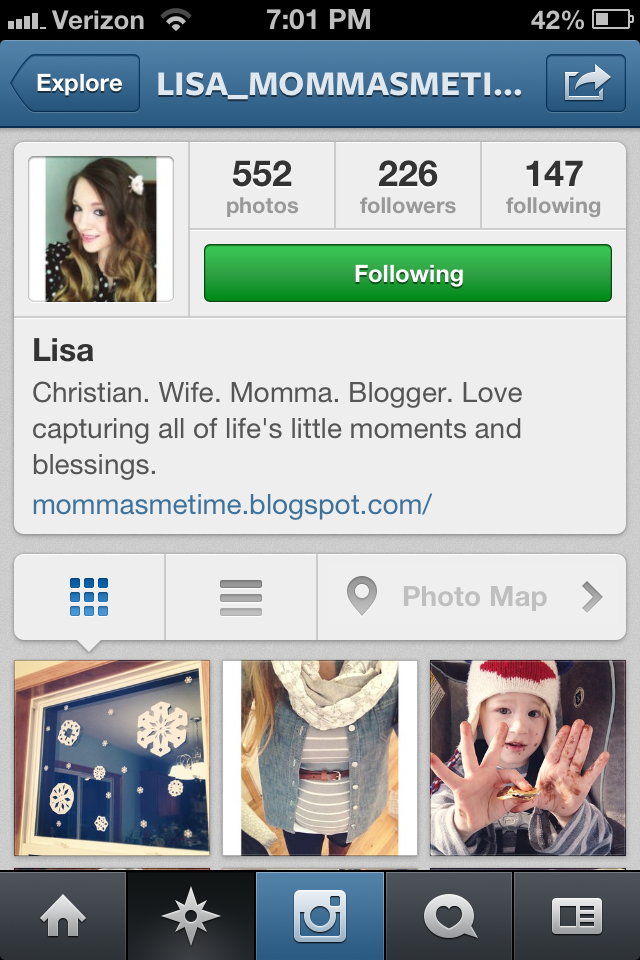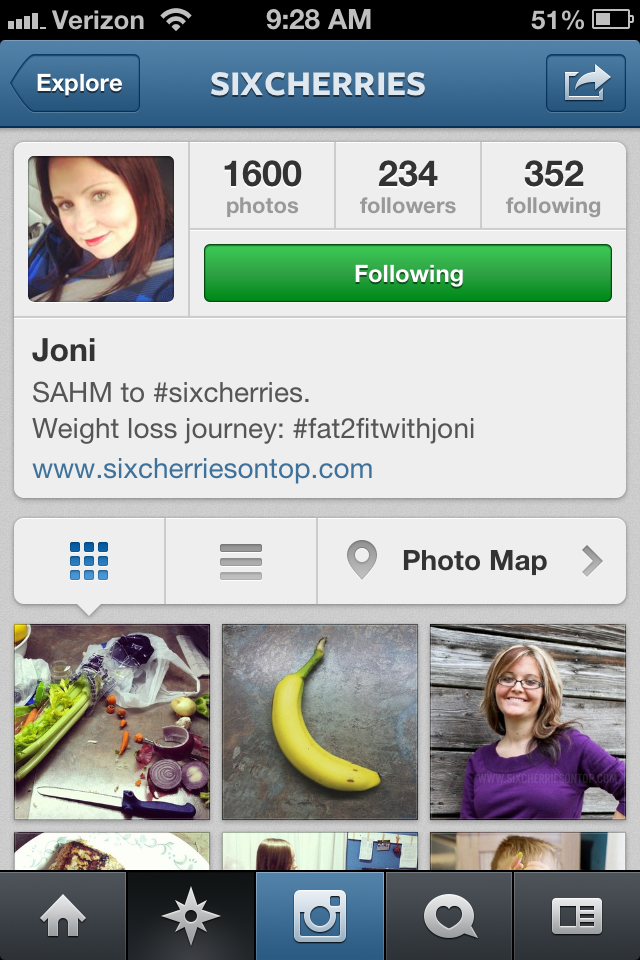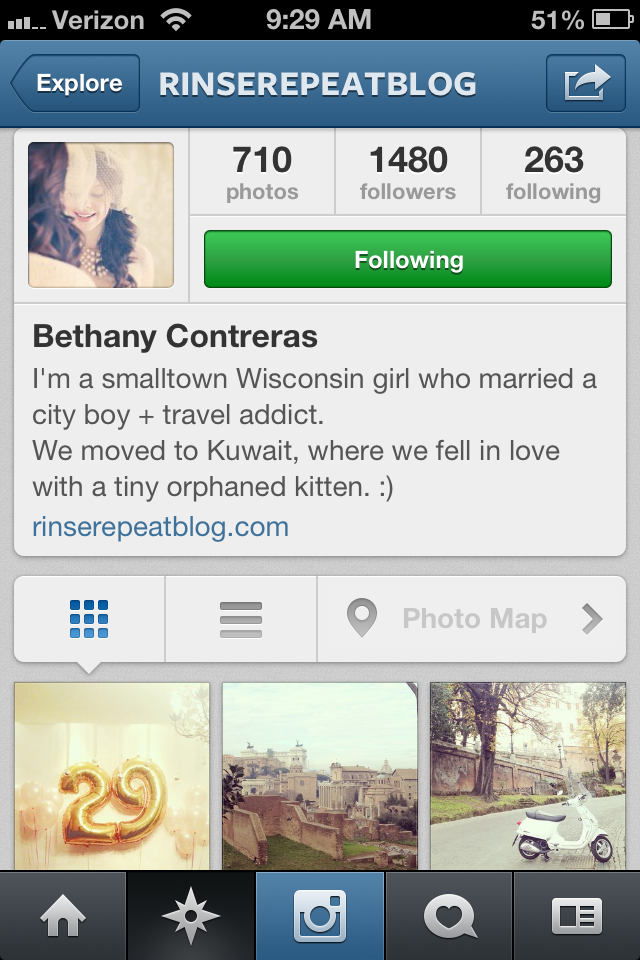 5. Second to Alea of course,
Stephanie's
little girl is just the cutest. I can't even get over all the adorable pictures she snaps of her. Her photo editing is simply gorgeous, as well. She's revealed her "formula" on her blog, but I haven't been able to quite perfect it like she has! You can follow her on Instagram
here
.
6. Lisa is another one of my blog friends that not only has the cutest family of three, but she's also pregnant with a little girl! She posts the most perfect outfits and always gives me serious closet envy. She's an incredible photographer as well and posts pictures with unexpected angles & expertise! You can follow her on Instagram here.
7. Joni, like Lisa, is an amazing photographer. Some of my favorite posts from her lately are all the different food-art creations she makes for her youngest. I'm hoping to try a few of them with Alea to see if I can trick her into eating some healthier foods! You can follow her on Instagram here.
8. Bethany has been one of my favorite bloggers since I started blogging. She takes the most whimsical, soft, dreamy pictures I've ever seen. She adds just the perfect touch to add a sweetness & romance to her pictures & I just love following her new journey in Kuwait with her husband! You can follow her on Instagram here.
Now I want to hear from you! Who are your favorite IGers? Do you follow me on Instagram? You can simply by clicking HERE!
—————————————————————————–
Take a moment to check out this month's featured advertisement: